Before you visit any country, one of the first things you do is some research on its visa policy. It is very important that you know what type of documents you need to enter that particular country. After all, you cannot even get on the plane without it, or you can be obligated to make a U-turn at the border if you travel by car. Ukraine is no different. Not everyone is eligible for the same type of visa, which is why you should know which category of nationalities you fall in.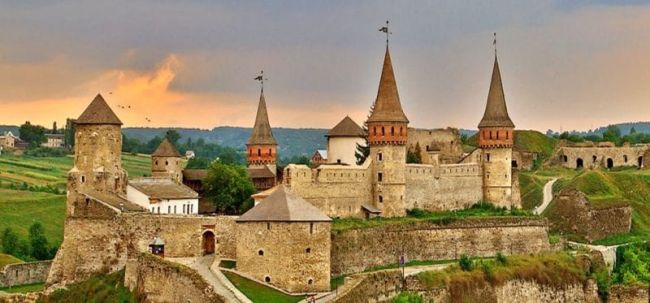 Visa-exempt countries
First of all, we have the visa-exempt countries. Every country has a list of visa-exempt nationalities that, just as the name suggests, do not need a visa to cross the border. Ukraine has two of such lists. Why? Because the maximum stay differs. The first one includes 5 countries whose citizens do not need a visa to cross the border and can stay inside the country for an indefinite amount of time. For example, if you are a Moldova national, you can go to Ukraine without a visa and stay there as long as you want. The second list contains 61 jurisdictions whose nationals can enter Ukraine without a visa but can only remain inside the country for no more than 90 days within a 180-day period. Basically, you are allowed to stay in Ukraine for 3 months once every 6 months.
Visa on arrival
The second type of visa included in Ukraine's visa policy is the visa on arrival. Almost all countries release such a document. However, there are a few conditions for this one as well. For starters, you need to be eligible for a Ukraine visa on arrival. Only 33 nationalities are. Then, you can apply for one only if you have an invitation or some other type of document that confirms you are a tourist, or you need to present a piece of paper that attests to your implementation of investments. Also, the Ukraine visa on arrival is available only at the following locations: Kyiv Boryspil Airport, Kyiv International Airport (Zhuliany), and at Odesa International Airport. You cannot get one anywhere. Lastly, a Ukraine visa on arrival allows you to stay within the country for only 15 days.
Ukraine eVisa
The third type of visa and the best one yet is the Ukraine eVisa. Ukraine implemented the electronic visa system in April 2018, but unfortunately, it is not available for everyone. Only 46 nationalities have access to it. Even so, this is the most accessible form of visa because it can be obtained online. You need very few things to apply, and the application form could not be easier to go through. iVisa.com can help you every step of the way for a small fee.
If you want to visit Crimea, which you may already know that it was annexed to Russia back in 2014, the best entry point would be through Russia. It is rather difficult to do it through Ukraine because of the special circumstances and all the checkpoints. However, very few tourists go to Crimea because it is still considered a conflict zone.
As you can see, Ukraine's visa policy is relatively lenient. You can apply for a visa one way or the other, and if you avoid going East, you should have an excellent time there. Do not forget to try the cuisine. You will be pleasantly surprised.