If your UK passport has expired or it doesn't have much time left, it's time to renew it with iVisa.com. We have a straightforward procedure that complies with all the UK government regulations. iVisa.com has all the tools to help you with the Passport Renewal UK citizens through its digital platform.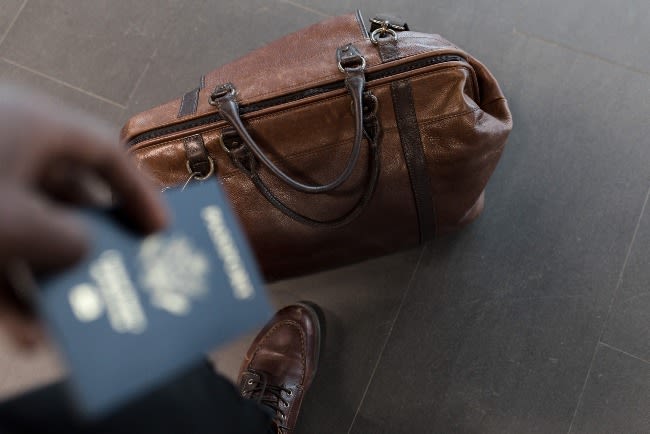 In order to obtain our service, you should be a UK citizen and have your passport in your possession. Also, the UK government takes 11 weeks to process your application. We can discuss the details about how long UK Passport Renewal is.
Frequently Asked Questions
Who is this service for?
The Passport Renewal UK citizens is available for:
UK citizens with their current or old passports in their possession.
The passport must be in good condition and it should be expired or without much time left on it.
Keep checking more about how long UK Passport Renewal is.
Why use iVisa.com for my Passport Renewal service?
iVisa.com offers a fast and affordable service for your Passport Renewal UK citizens. Our team of experts have lined up all the information and assistance you need on our website. Also, we offer you a completely online kit, with easy to follow instructions and everything you need to get your passport renewed.
The process is simple:
iVisa.com will send you the digital shipping label to your email.
You must print the shipping label (at home or PO) - for free.
Then you must buy the envelope and attach the, already paid for, shipping label - iVisa.com will not pay for the envelope.
How does iVisa.com's Passport Renewal Service work?
It's simple. All you need to do is follow these steps:
Step 1. Complete our online form:Right on our platform which is designed to be easy to use. Your form and photo will be expertly processed.
Step 2. Receive your renewal kit: Via email with the already paid shipping label and instructions to continue the process.
Step 3. Send your current passport: Directly to the government using Royal Mail.
Step 4. Receive your new passport: To your doorstep, from 6 to 11 weeks after sending your current passport.
Continue reading about how long UK Passport Renewal is.
How much does it cost to get my passport renewed?
The Government Fee for the UK Passport Renewal is £75.50 for the standard 34-page passport and iVisa.com will be charging you a £25 Service Fee to help with the process.
What are the requirements?
All you need is:
Passport: Your passport should be expired or have a minimum time left on it.
Passport photo: We will provide the photo guidelines.
Email address: We will communicate electronically.
Method of payment: Pay with a credit or debit card.
Let us help you with your doubts about how long UK Passport Renewal is.
Can I trust iVisa.com?
Of course! We're experts in processing travel documents. We know what you need for the Passport Renewal UK citizens. Our years of experience have given us the expertise to help you with how long UK Passport Renewal is.
Read more about our successful services on the user reviews section.
Where can I find more information?
Connect with our customer service team for more details about how long UK Passport Renewal is. We're available 24/7 for any inquiries you may have.
iVisa.com Recommends
Spain is one of the top destinations for UK citizens. Go to Granada, where you can find the Alhambra palaces. These magnificent Moorish constructions will take your breath away. The royal palace of the Nasrid dynasty is the highlight of the Islamic period in Spain. Explore the mosque, towers, walls, gardens. The stone carvings, gorgeous ceilings, incredible arches, and massive courtyards make it the perfect day for any foreign visitor. Next to this place, you can find the palace built by Emperor Charles V, an example of High Renaissance architecture. Before you leave Granada, pass by the terraced gardens of Generalife that provide privileged views of the whole city.
Continue with Barcelona, where you will find the famous Sagrada Familia church, one of the most relevant works of Antoni Gaudi, which is still under construction until this day. The gorgeous designs on the exterior will make you want to take photos of each detail. We recommend visiting Casa Milà to learn more about Gaudí's work on this undulating building.