If you are looking to renew your UK passport, you have arrived at the right place. iVisa.com has a simple service to help you with the Passport Renewal UK citizens.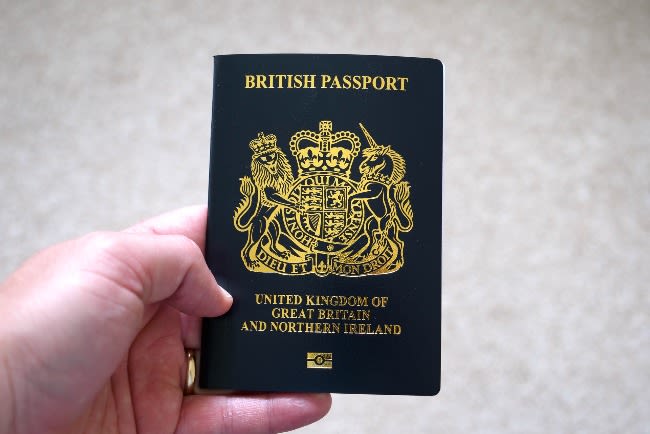 Our team of experts are here to help you make your UK Passport Renewal process quick and easy. We have all the answers below.
Frequently Asked Questions
Who can access this service?
Check the eligibility criteria:
You must be a UK citizen.
You should have your current passport in your possession.
Your passport shouldn't be damaged, and it must be expired or will expire soon.
We have all the information about how much the UK Passport Renewal is.
Why should I use iVisa.com for my Passport Renewal service?
iVisa.com has the right expertise to help you with the Passport Renewal UK citizens. Our one-stop service provides all the tools you need for your passport renewal.
Also, we comply with all the UK government guidelines, so you don't have any delays during the procedure.
The process with iVisa.com is simple:
We will send you the digital shipping label directly to your email inbox.
You'll print the shipping label (at home or PO) - for free.
Then you need to buy an envelope and attach the, already paid for, shipping label - iVisa.com will not pay for the envelope.
Learn more about the UK Passport Renewal process with us.
How does iVisa.com's Passport Renewal Service work?
You must follow these four steps:
Step 1. Complete our online form:Right on our easy-to-use platform. Your form and photo will be processed by our team of experts.
Step 2. Receive your renewal kit: Via email with your paid shipping label and instructions to continue the UK Passport Renewal process.
Step 3. Send your current passport: Directly to the UK government using Royal Mail.
Step 4. Receive your new passport: To your doorstep, from 6 to 11 weeks after sending your current passport.
What are the fees for this service?
The Government Fee for the UK Passport Renewal is £75.50 for the standard 34-page passport and iVisa.com will charge you a £25 Service Fee to help with the UK Passport Renewal process.
What are the requirements?
Make sure to have these items before starting:
Passport: Your passport should be expired or have an expiration date coming up.
Passport photo: Comply with the photo guidelines we will provide.
Email address: Expect any communications through your email.
Method of payment: Pay for the service with a credit or debit card.
We have all the details about how much the UK Passport Renewal is.
Can I trust iVisa.com?
Absolutely! We have helped countless UK citizens with all types of travel requirements. We know how to manage the Passport Renewal UK citizens. Our team can tell you how much the UK Passport Renewal is.
Check the user reviews section for more details about our successful results.
Where can I find more information?
Communicate with our customer service team for inquiries about how much the UK Passport Renewal is. We're available all day long.
iVisa.com Recommends
We're sure Spain is on top of your travel list. Start with the gorgeous city of Barcelona, where you will find unique buildings designed by Antoni Gaudí. The fantastic Casa Batlló provides a beautiful facade with mask-shaped balconies and undulating walls. Book your ticket and have a 10D experience in which you will experience projections, motion sensors, and over 1,000 screens about Antoni Gaudí's work in Barcelona. Continue with Parc Güell, located on a hillside that overlooks the whole city. Walk around the gardens featuring fantastic creatures with mosaic designs. You can find salamanders, fish, and octopuses. Explore the towering house by the entrance with colored ceramics. We know you will enjoy the imagination of Gaudi and enjoy these constructions.
Visit the Mezquita or the Great Mosque of Córdoba. This mosque is one of the largest ones in the world, and it's a fine example of the Moorish architecture in Spain. The Great Mosque shows a magnificent example of Islamic art, and its construction began in 785. The massive complex was finished by the year 1000. Explore the prayer hall with 19 aisles, rounded arches, and rows of columns.