Once you have decided on your next destination, you should check that your passport has enough validity according to the country you will be traveling to. The UK government recommends that your passport should be valid for at least 6 months before planning your next trip. If you have less than 6 months left in your passport, it may be time to go for the Passport Renewal UK citizens.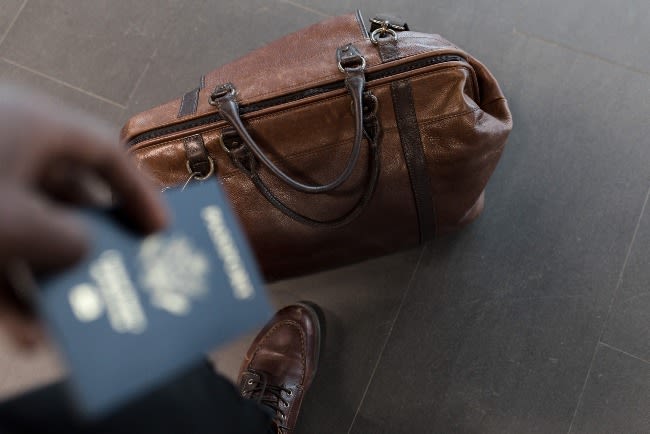 Luckily, iVisa.com has all the tools to help you with the UK Passport Renewal. We offer an effortless process with an affordable fee that you can complete from the comfort of your home.
Frequently Asked Questions
What is the eligibility criteria?
To access our services, you must meet these requirements:
You should be a UK citizen.
You need to have your passport in your possession.
Your passport has expired or will expire soon. It must be in good condition.
We have all the details about the UK Passport Renewal 6 months.
Why is iVisa.com the best service for my Passport Renewal service?
iVisa.com provides all you need in a single place. There is no need to visit other platforms to complete all the requirements. Also, you have a team of experts ready to answer all your questions at any time.
With us, your UK Passport Renewal 6 months is quite simple and can be started online. After completing the online application, iVisa.com will send the digital shipping label to you by email. You only need to print the shipping label (at home or PO) - for free, buy an envelope and attach the shipping label - iVisa.com will not pay for the envelope.
What are the steps for the UK Passport Renewal?
To complete the UK Passport Renewal just follow these three steps:
Step 1. Complete our online form: Our optimized platform is designed to be easy to use, your form and photo will be processed by experts.
Step 2. Receive your renewal kit: Paid Shipping label and instructions to send your current passport will be sent via email.
Step 3. Send your current Passport: Directly to the government using Royal Mail.
Step 4. Receive your new Passport: To your doorstep, from 6 to 11 weeks after sending your current passport.
We can discuss more details about the UK Passport Renewal 6 months. Keep reading below.
What are the fees for this service?
The Government Fee for the UK Passport Renewal is £75.50 for the standard 34-page passport and iVisa.com will be charging you a £25 Service Fee to help with the process.
What are the requirements?
Gather these items:
Passport: If your passport has a validity of fewer than 6 months, it's time to renew it.
Passport photo: We will share the photo guidelines.
Email address: Expect any communication in your email.
Method of payment: Pay with a credit or debit card.
Let us help you with the UK Passport Renewal 6 months.
Can I rely on iVisa.com?
Positively! We have been working with travel requirements for years. We have all the tools to help you with the UK Passport Renewal 6 months.
Check the user reviews section for more details about our successful results.
Where can I find more information?
Communicate with our customer service team, who have all the details about the UK Passport Renewal 6 months. We can support you 24 hours a day.
iVisa.com Recommends
Go to Spain and explore the gorgeous Canary Islands. At Gran Canaria, you can enjoy the golden sand and the crystal waters. Families prefer Playa Las Canteras in Las Palmas due to its calm waters and the volcanic rock found around. The largest beach is Playa Ingles at Maspalomas. Enjoy the restaurants, shops, and play parks. Nearby you can find a protected area with gigantic sand dunes that reach up to 12 meters. Their shapes shift according to the wind and the sea. Divers enjoy the water in this part of Spain as it's warm. Head to Arinaga and explore the underwater park or sign up for a diving class at Playa Ingles. Windsurfing and sailing are also possible.
La Rambla in Barcelona is another spot you shouldn't miss in Spain. It's the place to be during the summer evenings or any weekend in Barcelona. The boulevard is located in the city center. It goes from the Columbus Memorial to the northwest side of the city. At Plaça de Catalunya, you can see the plane trees and pedestrian zone. The markets, book stands, restaurants, and cafes make La Rambla the perfect place to spend your day in Barcelona.