Is your passport about to expire? Do you want to know how to proceed with a UK passport renewal in Australia without complications? Then you came to the right place! In this article, we will inform you of what you need to apply for passport renewal online.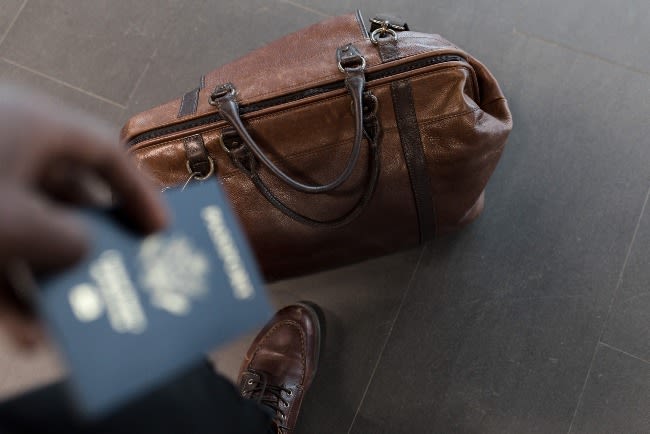 If you're a UK citizen and you're outside the UK you can still renew your passport. For that, you can reach out to iVisa.com and use our reliable and safe services. Our agents will complete and check your application so that you only have to sign it and get your renewed passport sent to your home.
Frequently Asked Questions
Who is this service for?
There are a few things to consider before renewing a UK Passport, especially if you take advantage of our online service. You must meet these criteria to apply for the UK Passport Renewal in Australia with iVisa.com:
Your passport must be expired or about to expire.
You do not have enough time left on it for traveling.
The passport must be in good condition
You must be a citizen of the UK.
See more information about the UK passport renewal in Australia below.
Why should I use iVisa.com services?
You can forget about wasting time at the passport office or consulate thanks to iVisa.com. With our passport renewal service, you can do the entire process at home or from anywhere else (including Australia) only with a WiFi connection and an electronic device.
Besides, we don't ask you to send us your passport because we offer you the entire kit with the things you need, to send it directly to the passport office. This includes:
A printed and stapled Passport Photo.
A bank cheque showing the UK government fee, which you must pay during the application process.
A USPS envelope with postage.
Make sure to sign the form before sending it.
How does the Passport Renewal Service with iVisa.com work?
Skip long queues and crowded places in the Passport Office by using our services. All you have to do is simply follow these steps:
Step 1: Upload your photograph, fill in our online application form and make the payment.
Step 2: Get your kit with everything required for the passport renewal and mail it.
Step 3: Track your Passport Renewal process and receive your passport according to the processing option you select.
If you want to learn more about UK passport renewal in Australia, you can go through the following section.
What is the processing cost and time for this application process?
We don't have a price available for this service yet, but keep checking back as we will launch it soon!
Is iVisa.com a safe option?
Yes, we offer a reliable service to apply for a UK passport renewal in Australia as we have been working hard with topics like these for many years. You can always check our comment section if you have doubts.
Where do I find more info about the UK passport renewal in Australia?
To read more details about the UK Passport Renewal in Australia, you can visit our website or contact our customer care agents.
iVisa.com recommends
With your passport renewed and ready to use, you can visit a lot of places around the world. Besides, the United Kingdom passport is currently one of the most powerful passports, making it possible for you to know not only any country in Europe, but also in Asia, including countries like Japan and South Korea, or even several nations in America such as the United States, Mexico, and Brazil.
Many Brits decide to visit the United States not only because of the ease of entry, but because of the enormous extension of its territory, which includes mountainous and lush terrain such as Montana, Oregon, and Idaho, and also desert and warmer places like Arizona, Texas, and Nevada. Additionally, this country has thousands of tourist sites of high public interest such as the Golden State Bridge, the Statue of Liberty, and the Mount Rushmore National Memorial.
As you can see, you have a great opportunity at your fingertips by renewing your passport, and better yet, you can renew it at home using our services. We invite you to take advantage of our page to have your document ready as soon as possible.