Renewing your UK passport renewal NZ was never as easy as it is now! You can do this process at home or anywhere you are in New Zealand as long as you have a WiFi connection and an electronic device. This way, you can forget about long queues at the local UK embassy.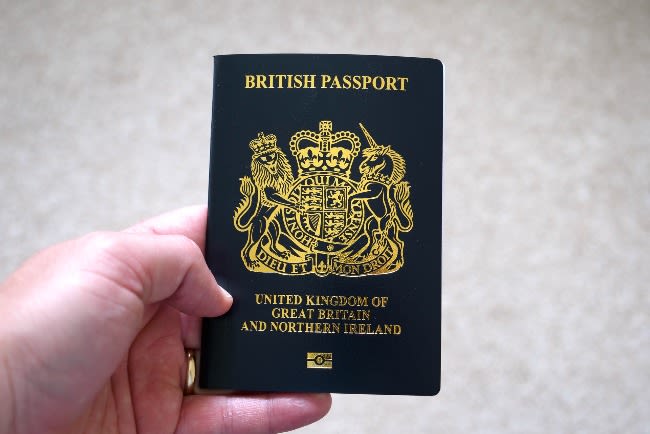 To enjoy this service, you must be a citizen of the UK living in New Zealand. However, you can also renew your passport from anywhere around the world. Learn more about the UK passport renewal NZ by reading the following FAQs.
Frequently Asked Questions
Who is this service for?
This online service is available for Brits who live in New Zealand and need their passport renewed as easily and as soon as possible. But, this service can also be useful for UK citizens living in other countries as well (like Canada or USA).
The following criteria are important to enjoy the UK passport renewal NZ:
The passport must be expired or about to expire.
The applicant does not have enough time left on it for traveling.
The applicant is a citizen of the UK.
The passport should be in good condition
Why should I use a fully online passport renewal service?
iVisa.com offers an easy-to-use service that can save you much time for your travel arrangements. In addition to that, we do not ask you to send us your current passport, you send that directly to the UK Government. What we do is help you get your passport renewed faster by including a complete kit. Remember that the kit you send must include:
A stapled Passport Photo.
A bank cheque showing the UK government fee. This fee must be paid while applying.
Your expired passport and full-color copy (every page including blank pages) of any expired passports from other countries that haven't been canceled.
A Royal Mail envelope with postage.
How does the UK passport renewal NZ service work?
This service works with an online platform that will save you a lot of time. This way, you can forget about visiting the embassy. All you have to do is:
First: Complete the online request form and add your recent passport photograph. After that, pay for the government fee and iVisa.com's service.
Second: Obtain your kit with all the things you need to send your passport. We will send a bank cheque with the UK Government fee. Once you pay the bank cheque, sign the required forms, and send the entire kit to the nearest post office.
Third: Stay alert to your email to track the passport renewal process and get your renewed passport according to the processing option you choose.
See more information about the UK passport renewal NZ here.
What is the processing cost and time for this application process?
We don't have a price available for this service yet, but keep checking back as we will launch it soon!
Is iVisa.com a reliable option?
Yes, of course! You can feel safe when using our UK passport renewal NZ service because we have a modern system that does not put your private details nor your items in danger. If you're still unsure about it, do not forget to check our reviews section.
Where can I find more details about the UK passport renewal NZ?
To see more information about the UK passport renewal NZ, explore our website or just reach out to our customer care agents for better attention.
iVisa.com recommends
France is one of the top countries in Europe, and it is also one of the favorites for Brits. This western European nation is famous for many things, including its alpine villages, its marvelous architecture, its Mediterranean beaches, and Paris, the capital city.
In Paris, you can find a lot of classical art museums like the Louvre and the Musée d'Orsay. This city is also home to some of the most amazing architectural pieces on Earth, like the Eiffel Tower, the palace of Versailles, and the huge gothic Cathedral of Notre Dame. Besides, Paris is home to some popular fashion houses like Dior, Chanel, Louis Vuitton, and Yves Saint Laurent.
This nation offers a fabulous historic heritage and probably the most varied natural landscape of any European country. Its touristic spots show the history of the human race, especially with prehistorical spots like the sites of Cro Magnon. It also provides fine remains of all European civilizations, from the prehistoric monoliths of Carnac and the Roman ruins of Provence, through ancient castles and cathedrals, to the most contemporary of the TGV.