Is your UK passport expired or close to expiring? Don't worry, you don't have to leave home to renew it. Nowadays you can easily renew your passport from home thanks to the online service that iVisa.com recently launched. This way, you don't need a long list of UK passport renewal requirements to get your new passport safely.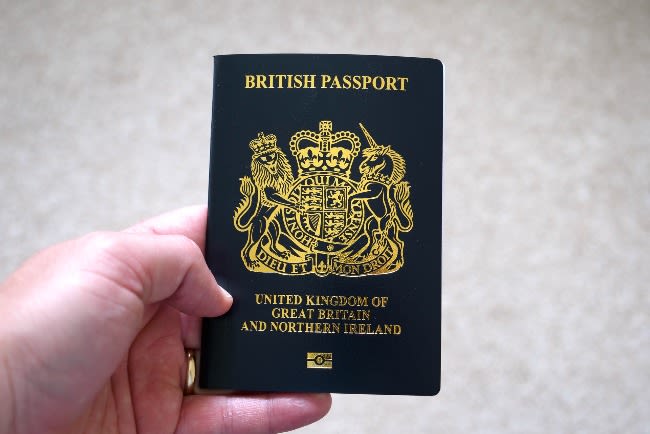 In the following article, you will find the answer to the most important questions about the UK passport renewal requirements, including which ones are mandatory and what you need to send to the post office. So, stay with us until the end to renew your passport asap!
Frequently Asked Questions
Who is this service for?
This online service is available only for UK citizens. But, in addition to that, there are some UK passport renewal requirements that you should consider before utilizing the service. These are:
Your current passport is in a good condition.
Your passport must be expired or about to expire.
You're a citizen of the UK.
Continue reading the questions below to learn more about the UK passport renewal requirements.
Why should I use a completely online passport renewal service?
Because this service allows you to renew your passport at home, without visiting an embassy or consulate. Besides, you don't have to send your passport to us, it goes straight to the government entity.
You can complete the whole process from the comfort of your home. We will provide you with an application form at iVisa.com and a digital kit that we will send by email. The kit includes a shipping label and instructions to complete the process from home.
All you need to do is print the shipping label we send you (at home or PO) and get an envelope to mail your current passport to the UK government. The shipping label is already covered in our fee but iVisa.com will not pay for the envelope.
How does the UK passport renewal process work?
We have created an online process that allows you to renew your passport by following a few steps. This online process won't take you more than 15 minutes because you will only need to do the following:
Step 1. Complete our online form: For our team of experts to start processing your application. Our optimized platform is designed to be easy to use.
Step 2. Receive your renewal kit: Via email, including your paid shipping label and instructions on how to mail your current passport.
Step 3. Send your current Passport: Directly to the UK government using Royal Mail.
Step 4. Receive your new Passport: To your desired address, from 6 to 11 weeks after sending your current passport.
Learn more about the UK passport renewal requirements in the following questions.
What is the processing cost and speed for a UK passport renewal process?
The Government Fee for the UK Passport Renewal is £75.50. This fee covers the standard 34-page passport. For our assistance, iVisa.com will be charging you a £25 Service Fee.
The new passport will take up to 11 weeks to arrive directly to you.
Is iVisa.com a completely safe option?
Yes, iVisa.com is a completely safe online company that permits you to get your passport renewed quickly and easily. This way, you don't need to put your private information in danger. However, if you have more questions, go to our reviews section.
Where can I get more information about the UK passport renewal requirements?
Learn more about the UK passport renewal requirements by entering our website or talking to our customer care agents.
iVisa.com recommends
From the classy cafés of Paris to the relaxing seaside resorts of the Côte d'Azur, France gives you unforgettable experiences and also some of the most beautiful landscapes in the world. Gothic cathedrals, picturesque villages, and fairy-tale castles are only some of the things we can describe in this country because it offers a lot more.
You can start your French adventure by visiting the Eiffel Tower, the modern emblem of France for excellence. The Eiffel Tower's gracefulness was enough to name it the "Iron Lady". Travelers are often impressed by its delicate airiness despite its huge size.
After exploring the Eiffel Tower, you can discover famous masterpieces of art at the Louvre Museum, a noble palace that was once a royal residence. Speaking of nobles, you can also pretend to be royalty at the elegant Palace of Versailles, a popular place that was created to show off the glory of the French monarchy.
But, if you want to forget about Paris for a while, then relax at the Côte d'Azur, the most fashionable stretch of coastline in France.