Need to visit the United Kingdom from the US but confused about the visa application process? Here's everything you need to know about applying for a UK Standard Visitor Visa from the United States.
Traveling to the UK usually entails lots of paperwork and preparation if you're not a citizen of a visa-exempt country. For foreign nationals applying for a UK tourist visa from the US, the process can be quite confusing.
iVisa understands your concern and has created this simple guide to help you understand what the UK standard visitor visa is and how to apply for it from the United States.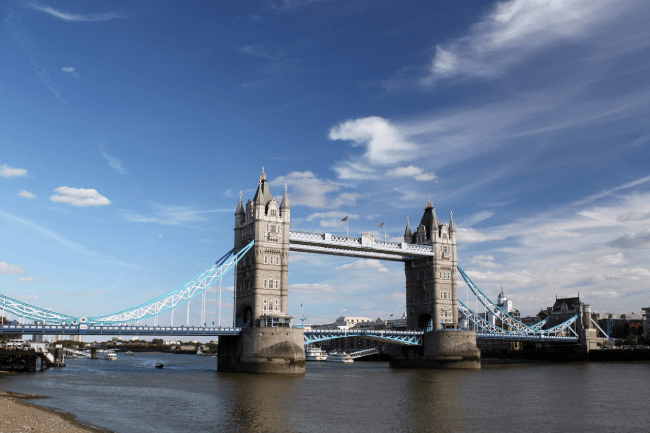 Do US citizens need a UK Standard Visitor Visa?
The UK government does not require citizens of the United States to obtain a UK Visitor Visa as they are considered non-visa nationals. This means they can enter and remain in the UK for up to six months before they require a visa. If you intend to stay for more than six months, contact the nearest consulate general for advise on what visa you will require for your trip.
Those who have been refused entry to the UK previously or have a criminal record are advised to apply for a Standard visitor visa. If you are a resident or foreign national living in the US you may also need to apply for a visa as per the requirements for their specific nationalities.
What is the UK Standard Visitor Visa?
The UK Standard Visitor Visa is a short-stay, multiple-entry visa used to enter the UK for multiple reasons including tourism, business, quick studies, and other permitted activities. This mean it is a nonimmigrant visa and may not be used for long term studies etc. Some travelers may need to apply to a different visa category or immigrant visas depending on the reason and length of your intended stay.
What can you do with a standard visitor visa?
With this UK visa, you may participate in the following activities during your visit to the UK:
Tourism.

Visiting family members or friends.

Volunteering for up to 30 days with a registered charity.

Transit through the UK on your way to or from another country.

Short business activities such as attending a meeting or interview.

School exchange programme.

Recreational courses, such as a dance course, that will be less than or up to 30 days long.

Short-term study, fulfill placement requirements, or take an exam.

Practice as an academic, senior doctor, or dentist short term.

Have a medical procedure done or get private medical treatment.
What can you not do with a standard visitor visa?
Although the standard visitor visa allows many activities, you will not be able to:
Do paid or unpaid work for a UK company or as a self-employed person

Claim public funds (benefits)

Live in the UK for long periods of time by entering the UK regularly or successively

Marry or register a civil partnership, or give notice of marriage or civil partnership, as you'll need to apply for a Marriage Visitor visa

Study for an extended period, as you'll need to apply for a student visitor visa.
Who is eligible for a standard visitor visa for the UK
The need for a visitor visa depends on your nationality or citizenship. Use our visa checker tool to check if you need to apply for a visitor visa. Most UK visas require you to have the following:
A valid passport or travel document for the entirety of your stay in the UK.

Proof you plan to leave the UK at the end of your visit

Proof of financial stability to support yourself and your dependants during your trip
If you are visiting the UK to study, take an exam, or for medical reasons, you may need to meet other eligibility criteria. The rules to enter the UK may be different if you're traveling from Ireland, Jersey, Guernsey or the Isle of Man. If this is the case, contact your local consulate or embassy to verify the requirements you need to meet.
How long is a UK visitor visa valid?
The United Kingdom issues visitor visas for up to six months. However, the embassy may issue visas for a shorter period of time.
How to apply for a UK visa from US?
If you meet the visa requirements above and need to apply for a UK visa, you should apply well in advance to avoid delays which can be caused by the high demand on the UK embassy in America. We understand how difficult navigating the UK visa application process can be.
Thus, iVisa offers a guided application experience that provides detailed visa information, simplifies the process and guides you to successfully securing your visa. Here's everything you need to know about applying for a UK standard visitor visa.
Document requirements for UK visitor visa
To apply for a standard visitor visa, you will be required to submit the following supporting documents:
Current passport that will be valid for the duration of your stay in the UK and has at least one blank page.

Proof of residence or ID document. To receive approval from the UK government, you must prove that you are a United States resident or use your National Identity card.

Bank statement showing your monthly/yearly income as proof that you can support yourself and your dependents during your trip.
How to apply for a standard visitor visa
When applying for a standard visitor visa with iVisa, you will first need to complete a secure, simple online form that has only three easy steps:
Fill out the application and confirm that all the details are correct.

Pick the processing time and pay the iVisa service fee.

Upload any required documents and submit the application.
Once your application is successfully submitted, our team will send you an email containing the documents you will need for the interview step of the process.
Visa interview
The visa interview is the final stage of the visa requirement and application process. It will be held at the United Kingdom Embassy and determine whether your visa will be issued. We advise having the documents organized in a manila envelope or clear folder and arriving early to the appointment.
Don't panic; our experts will prepare you thoroughly for the interview beforehand. Once we submit your application, we will send you a detailed guide on what to remember for your visa interview. After your interview, your visa will be issued.
Cost and processing time of the standard visitor visa
The iVisa application form for the UK standard visitor visa has only one processing option currently due to how lengthy the entire process can be:
Standard processing takes 30 business days and costs USD 165.99
The visa cost includes a USD 114 government visa fee and the iVisa processing fee.
UK visa waiver program
For nationals of certain countries, you may realize you are eligible for the short-stay visa waiver program. The program enables those who enter the UK on foot with certain UK short-stay visas to travel to Ireland without applying for an Irish visa. So you might be able to see two countries on this trip.
If you require further information, please do not hesitate to contact our 24-hour customer service team and use our visa checker tool to verify if you need this visa type. If you are worried about security or hesitant to use our services over other internet sites then feel free to check out our customer reviews section for some peace of mind.
If you're ready to apply, go to our application form and start your process to enter the United Kingdom!