Visa policy for the United Kingdom
Most countries have visa policies. For the United Kingdom of Great Britain and Northern Ireland (UK), travellers must abide by the requirements and restrictions that are included in its visa policy. The restrictions and requirements apply to the four countries that make up the United Kingdom: England, Scotland, Wales, and Northern Ireland. The UK visa policy also covers the Crown Dependencies of the Isle of Man and the Channel Islands (Guernsey and Jersey).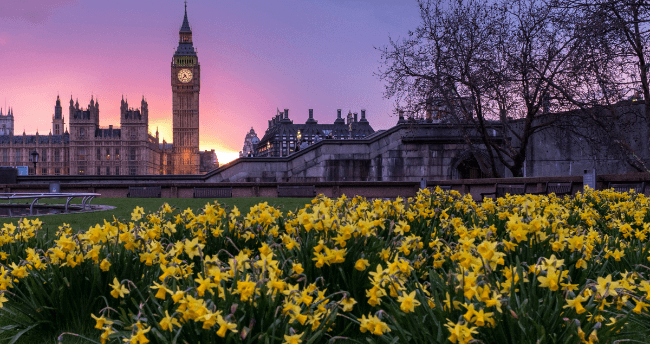 A number of visa types are available for the United Kingdom. The type of visa depends on the nationality of the traveler, duration of the stay, and reason for travel. The United Kingdom requires visas for almost all its visitors from other countries. Visit your nearest United Kingdom Visa Application Centre for more information on United Kingdom visa policy. You can obtain a variety of visas at an application center. The Standard Visitor visa applies to tourism, business, and medical treatment. You can also obtain the Marriage Visitor visa, United Kingdom work visa, various types of student visas, and many others.
A total of 90 different nationalities are currently not required to obtain a visa to enter the UK for stays up to six months. There are a few countries with no visa requirements that need to apply for the United Kingdom's Electronic Visa Waiver (EVW). By completing an online application, you can obtain an electronic travel authorization.
In the near future, a new type of visa waiver called electronic travel authorization (ETA) will be available for visa-exempt countries. This United Kingdom ETA will be based on similar systems such as the US ESTA, the Canadian eTA, and the Australian ETA. Keep on reading for more details about the United Kingdom visa policy.
Tourist Visa policy for the United Kingdom
Tourists who wish to enter the United Kingdom need a visa or travel authorization depending on their nationality. Several countries must apply online for the UK electronic visa waiver (EVW), which lets them enter for tourism purposes.
Holders of United Kingdom long-stay visas may remain in the United Kingdom for up to 180 consecutive days. Standard Visitor visas are used to visit the United Kingdom as a tourist, as well as for business and family visits. Foreign nationals can now visit the United Kingdom for tourism using this multi-purpose visa instead of other United Kingdom visas. By completing an application and visiting United Kingdom Visa Application Centre, a Standard Visitor visa for the United Kingdom can be obtained. UK ETAs will be required in the near future by the citizens of approximately 90 countries. These travelers can apply for electronic travel authorization online by registering their details.
A simple application process with a rapid turnaround time is standard, similar to that of the US ESTA. Learn more about the UK's policy on tourist visas below.
United Kingdom Electronic Visa Waiver
In the United Kingdom, Electronic Visa Waiver (EVW) serves as a travel authorization rather than a visa. This document is a requirement for visitors from a few countries all of which are located around the Persian Gulf. The UK does not require visas for citizens of these countries, however, they do need an Electronic Travel Authorization before travelling, according to UK visa policy.
In order to apply for the United Kingdom Electronic Visa Waiver, eligible travelers must fill out a very simple online form consisting of personal details, passport information, and a trip itinerary. It is required that the traveler has a valid biometric passport. Once the UK Electronic Visa Waiver is approved, it is electronically linked to this passport.
An electronic copy of the approved EVW is sent to the applicant via email. When the traveler reaches the United Kingdom border control, they can print and present the document together with their passport. The UK requires all visitors from eligible countries to present a valid Electronic Visa Waiver before being allowed entry. Applicants under the age of 18 may be represented by their parents or legal guardians. Check out the list below to see which nationalities require the Electronic Visa Waiver.
Kuwait
Oman
Qatar
United Arab Emirates
Learn more about the United Kingdom Electronic Visa Waiver
United Kingdom Tourist Visa
The United Kingdom visa policy requires visas in advance for around 150 nationalities. Foreign nationals can apply for any number of different UK visas, depending on the reason for their entry into the country.
For leisure, business (including sporting events, arts, entertainment, and medical treatment), and travel abroad, a foreign national may obtain a Standard Visitor visa from the United Kingdom. It generally allows the holder to remain in the country for up to 6 months. For foreign nationals to live in the United Kingdom and to work there, an appropriate residence permit and work visa are required. Depending on the type and length of the job, there are several types of British work visas. Individuals wishing to get married, study, or join family members who live in the United Kingdom can apply for separate visas.
Visas for the United Kingdom come in different types, each with its own requirements. United Kingdom Visas and Immigration (UKVI) is part of the United Kingdom's Home Office. Foreign nationals can apply for visas at any of its United Kingdom Visa Application Centers worldwide. In order to apply for a United Kingdom visa, an individual must submit biometric identifiers (fingerprints, digital image of the face, etc.) unless the individual plans to visit only the Channel Islands. If they plan to stay in the United Kingdom for more than six months, residents of various countries and territories must be tested for tuberculosis.
Listed below is the list of countries requiring a visa to visit the United Kingdom .
Afghanistan
Aland Islands
Albania
Algeria
American Samoa
Angola
Anguilla
Antarctica
Armenia
Aruba
Azerbaijan
Bahrain
Bangladesh
Belarus
Benin
Bermuda
Bhutan
Bolivia
Bonaire
Bosnia and Herzegovina
British Indian Ocean Territory
Burkina Faso
Burundi
Cambodia
Cameroon
Cape Verde
Cayman Islands
Central African Republic
Chad
China
Christmas Island
Cocos Islands
Colombia
Comoros
Congo
Cook Islands
Cuba
Curacao
Democratic Republic of the Congo
Djibouti
Dominican Republic
Ecuador
Egypt
Equatorial Guinea
Eritrea
Ethiopia
Falkland Islands
Faroe Islands
Fiji
French Guiana
French Polynesia
Gabon
Gambia
Georgia
Ghana
Gibraltar
Greenland
Guadeloupe
Guam
Guernsey
Guinea
Guinea-Bissau
Guyana
Haiti
India
Indonesia
Iran
Iraq
Isle of Man
Ivory Coast
Jamaica
Jersey
Jordan
Kazakhstan
Kenya
Kyrgyzstan
Laos
Lebanon
Lesotho
Liberia
Libya
Macedonia
Madagascar
Malawi
Mali
Martinique
Mauritania
Mayotte
Moldova
Mongolia
Montenegro
Montserrat
Morocco
Mozambique
Myanmar
Nepal
New Caledonia
Niger
Nigeria
Niue
Norfolk Island
North Korea
Northern Mariana Islands
Pakistan
Palestinian Territory
Peru
Philippines
Pitcairn Islands
Puerto Rico
Reunion
Russian Federation
Rwanda
Saint Barthelemy
Saint Helena
Saint Martin
Saint Pierre and Miquelon
Sao Tome and Principe
Saudi Arabia
Senegal
Serbia
Sierra Leone
Sint Maarten
Somalia
South Africa
South Georgia and the South Sandwich Islands
South Sudan
Sri Lanka
Sudan
Suriname
Svalbard and Jan Mayen
Swaziland
Syrian Arab Republic
Tajikistan
Tanzania
Thailand
Togo
Tokelau
Tunisia
Turkey
Turkmenistan
Turks and Caicos Islands
Uganda
Ukraine
United States Virgin Islands
Uzbekistan
Venezuela
Vietnam
Wallis and Futuna
Yemen
Zambia
Zimbabwe