Please note: For the citizens of Peru, learn how to renew your B1/B2 visa online by reading the information provided below. Do note that iVisa.com is only processing US B1/B2 visa renewals. If you want to renew your visa, apply here. We will be able to offer this product to new visa applicants very soon
Continue reading to learn all about the B1/B2 visa rules and policy.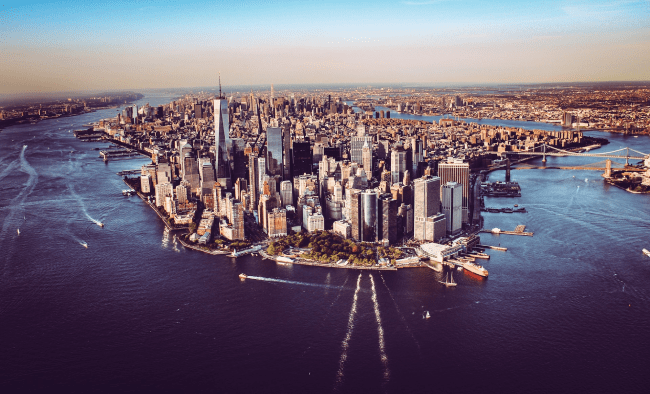 US visa rules and policies are anything but simple—with over 180 types of US visas available, you might feel overwhelmed about where to begin. However, the US B1/B2 visa offers one of the simplest options for visiting the United States for business or tourism purposes.
Continue reading to learn about the B1/B2 visa rules and policy.
Frequently Asked Questions (FAQs)
What is a B1/B2 Visa?
A US B1/B2 Visa is a traditional visa that can be used for business or tourism. The B1/B2 visa is a temporary, non-immigrant visa, affixed to a page on your passport.
HOW CAN I CHECK IF I AM ELIGIBLE FOR THE US B1/B2 VISA?
To check your eligibility for the US B1/B2 Visa, you can use our Visa Checker. Just choose your nationality and the United States as the destination.
FOR WHAT PURPOSE CAN I APPLY FOR MY US B1/B2 VISA?
You should apply for a B1/B2 visa for the following purposes:
For Business:
You want to negotiate a contract with a US company.
Participate in meetings with US business associates.
You wish to settle an estate.
You want to participate or attend conferences related to your education, profession, or business.
For pleasure:
Take a vacation in the US.
Take a tour of the US.
Visit friends or relatives.
Attend a social event.
Receive medical treatment
Take part in events/contests related to sports/music, but only if you do not receive payment for it.
Take courses, but not for credit (for instance, woodworking classes).
WHAT DOCUMENTS DO I NEED TO APPLY FOR A US B1/B2 VISA?
We require the following to submit your application:
Your passport, valid for at least six months beyond your period of stay in the United States.
Digital photograph, it has to be recent and taken following these requirements.
Travel itinerary, if you have already made travel arrangements.
Dates of your last five visits or trips to the United States, if you have previously traveled there. You may also be asked for your international travel history for the past five years.
Resume or Curriculum Vitae, you may be required to provide information about your current and previous education and work history.
Other Information, some applicants, depending on the intended purpose of travel, will be asked to provide additional information when completing the online application.
Continue reading to learn about the B1/B2 visa rules and policy and how it affects your travel plans.
HOW MANY TIMES CAN I ENTER THE US WITH A B1/B2 VISA?
The US B1/B2 Visa allows Multiple Entry
HOW SOON CAN I RE-ENTER THE USA ON A B2 VISA?
You can re-enter the USA within the time period given on Form I-94 that you get when you first enter the USA.
HOW LONG CAN VISITORS STAY IN THE UNITED STATES WITH A B1/B2 VISA?
Visitors carrying a US B1/B2 Visa can enter the United States for a maximum of 180 days Per Entry. All visits are strictly limited to business or tourism, so you CANNOT seek paid work or employment.
WHAT ARE THE PROCESSING TIMES AND PRICES?
One of the common concerns about electronic visas is the cost. Thanks to iVisa.com, applicants have three available options when it comes to processing time and this will determine the price. The three options are:
Standard processing – Get your document in a standard time at a low cost.
Rush processing – Obtain your document a bit earlier at a bit higher cost.
Super rush processing – Get your document in the shortest possible time for the highest cost.
Click here to start your application.
How does the US B1/B2 Visa work?
The US B1/B2 Visa is issued electronically by the Ministry of Foreign Affairs of the United States Government. Travelers, travel agents, airlines, and specialist service providers like us around the world can use the United States B1/B2 Visa system to process an eVisa. We apply and pay for your visa directly to the US government. We will even set up an appointment for an interview at the U.S. Embassy or Consulate closest to you.
There is more to learn about the B1/B2 visa rules and policy down below.
CAN I WORK ON A B1 VISA?
No, a B1 visa holder is generally not allowed to work in the United States except in limited situations. A B1 visa holder may only work if their employer is a US Citizen with a residence abroad that is visiting the United States temporarily, or if the foreign Citizen is in the following visa categories: Q, P, O, M, L, J, I H, F, E, or B.
HOW LONG DOES IT TAKE TO APPLY FOR A US B1/B2 VISA?
Less than 10 minutes. That's it. You will need to send your application using the online services of iVisa.com. We will take care of the rest and shortly after we will let you know the status of the application by email.
HOW CAN I APPLY FOR A US B1/B2 VISA?
The application for a US B1/B2 Visa is really easy. It has only three steps:
The first step will ask you to fill in your general information. You also need to choose the processing time from the options mentioned above.
The second step will ask you to revise step one and make the payment.
The last step consists of a questionnaire and a photo upload. It is at this point when you need to upload your passport scan. Other documents may be required as well, depending on your personal circumstances.
The steps are also similar when applying for a visa renewal.
Click here to start. After you are done, you submit your form and wait for us to set up an appointment for an interview at the U.S. Embassy or Consulate closest to you. In case you need assistance filling in your application, iVisa.com has a fantastic support service that you can call 24/7.
WHAT HAPPENS AFTER I HAVE APPLIED?
After completing your application online, there is an interview at the US embassy. Before your interview, we will send you a comprehensive guide on what to expect during your interview and provide a checklist of what you must bring with you. Immediately after that, you will know if the B1/B2 Visa is approved.
CAN I HAVE MY INTERVIEW IN A COUNTRY OTHER THAN MY COUNTRY OF ORIGIN?
You can schedule the interview at the US embassy in another country, however, you are recommended to have your interview at the US Embassy in your country of origin.
DO KIDS NEED TO ATTEND THE INTERVIEW?
Kids under the age of 13 and adults 80 or above are generally NOT required to attend an interview. For everyone else, however, it is mandatory.
DO I NEED A US B1/B2 VISA IF I AM IN TRANSIT THROUGH THE UNITED STATES?
If you will NOT leave the transit lounge at the airport while in the US, then you are not required to have a B1/B2 Visa. Otherwise, if you wish to leave the airport, then you must apply for a US B1/B2 Visa.
WHAT CAN I DO IF I MAKE A MISTAKE IN MY APPLICATION?
If you made a mistake when entering your data online then please contact our customer service representatives as soon as possible via online chat to assist you.
Your US B1/B2 Visa is linked to your passport number, if we already submitted your application, then you CANNOT make any changes and you will have to apply again.
IS IT SAFE TO USE IVISA.COM TO APPLY FOR A US B1/B2 VISA?
Many people fear that using online applications means running the risk of personal data falling into the wrong hands. However, that is not the case with our services. We provide maximum safety for your personal data, confidentiality, and we invest in the security of our database. Your personal information could not be in safer hands. You can check what hundreds of satisfied customers say about us here.
I HAVE MORE QUESTIONS, WHERE CAN I FIND MORE INFO?
For fast answers, click here and start chatting with one of our customer service representatives. Alternatively, you can find more info and FAQs here.