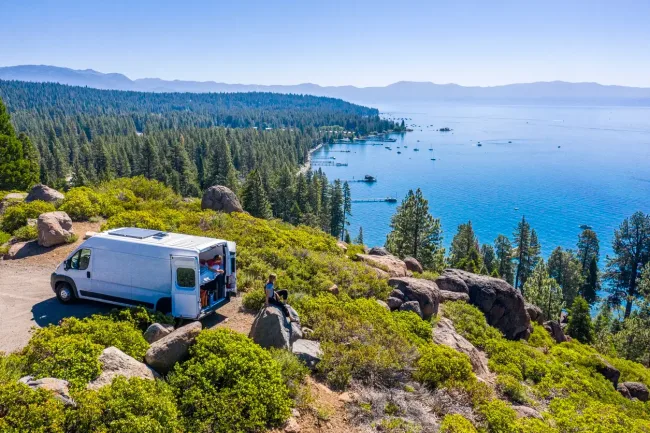 Are you a Venezuelan citizen looking to extend your B1/B2 visa for a longer stay in the United States? Well, fret not! We've compiled a comprehensive guide to help you navigate the process with ease. From paperwork to appointments, we've got all the essential information you need. So, let's delve into the details of renewing your B1/B2 visa, ensuring a smooth and hassle-free experience right here in Venezuela.
Get ready to embark on a practical journey towards extending your visa and making the most of your time in the United States.
What is the American Visa B1/B2?
B1/B2 visas are highly sought after by eligible travelers who want to visit the United States for various purposes, combining business and tourism activities.
The B1 visa is suitable for individuals on short-term business trips, such as attending meetings or conferences. On the other hand, the B2 visa is intended for tourists visiting the U.S.
As a holder of a B1/B2 visa, you can engage in several activities, including:
Short-term business trips.

Attending meetings and conferences.

Conducting site inspections.

Exploring the country's natural beauty and landmarks.

Visiting family and friends residing in the U.S.
It's important to note that individuals with B1/B2 visas are not allowed to work or receive payment while in the United States.
The B1/B2 visa has a validity period of 10 years after issued, providing ample time to plan your trips. It's a Multiple Entry document, allowing stays of up to 180 days Per Entry. So, get ready to pack your bags, grab your camera, and come experience all that the U.S. has to offer with a B1/B2 visa!
Am I eligible to renew my B1/B2 visa in Venezuela?
To be eligible for the B1/B2 visa renewal process, Venezuelan passport holders must meet the following criteria:
Nationality or legal residency: You must hold Venezuelan nationality or have legal residency in Venezuela to apply for the visa renewal process.

Validity of previous visa: Your previous visa should be a valid visa or have expired within the last 48 months to qualify for renewal.

Same visa type: You must be applying for a visa of the same type as your previous one. For example, if you had a B1/B2 visa, you must apply for another B1/B2 visa.

No visa refusal: You must not have been denied a visa during your last application.

Previous visa compliance: You must have adhered to the terms of your previous visa, and your prior visa must not have been lost, stolen, or revoked. Moreover, you must be able to submit your passport containing your previous visa as part of the renewal process.
Requirements for U.S. B1/B2 visa renewal in Venezuela
In order to renew a U.S. B1/B2 visa for Venezuelan citizens, the following documents are required:
A valid passport with a minimum of six months validity remaining and at least two blank pages for the new visa.

Your previous expired passports containing the expired U.S. visa.

A digital photograph of yourself. If you don't have one, you can conveniently use our affordable online photo service.

Your email address for receiving updates and communication.

A payment method, such as a debit or credit card.
Rest assured, we are here to assist you at every step, ensuring that all your documents meet the necessary government requirements.
U.S. Visa renewal process: How to renew a U.S. Visa in Venezuela
Renewing your B1/B2 visa through iVisa is a simple and convenient process. Follow these easy steps to get started:
Step 1: Begin your B1/B2 visa renewal application by completing our form online or through our app.

Step 2: Before submitting your application, carefully review all the entered information for accuracy, including your email address and spelling. Once you have made any necessary corrections, proceed to pay the required application fee.

Step 3: Upload the necessary documents as specified and submit your application.
An assigned iVisa Expert will diligently review all the provided information to ensure its accuracy and completeness. Additionally, you will receive a detailed, step-by-step guide on the subsequent procedures to follow.
The final decision regarding the submission method of your documents, whether through an in-person appointment or a trusted courier service, will be determined by the U.S. government.
U.S. Visa renewal fee: Cost of renewal of the B1/B2 visa in Venezuela
The B1/B2 visa renewal process includes a government fee of USD $185.00, which does not include our processing fees.
Our standard processing cost is US$149.99 and offers various benefits to streamline your application process. These benefits include:
Guaranteed 100% compliance with government requirements, thanks to our iVisa Experts.

Access to a dedicated personal iVisa Expert who will assist you throughout the entire application process.

A simplified DS-160 form with user-friendly questions, eliminating the need to navigate through lengthy and confusing forms on the government website.

Flexibility to fill out the form at your own pace, make changes whenever needed, and save your progress for later completion.

An exclusive step-by-step manual that provides valuable tips for answering challenging questions, a comprehensive list of required documents, and guidance from beginning to end.
By choosing to apply for your B1/B2 visa through iVisa, you can save time and effort. Our team of experts is dedicated to ensuring a smooth and hassle-free application experience for you!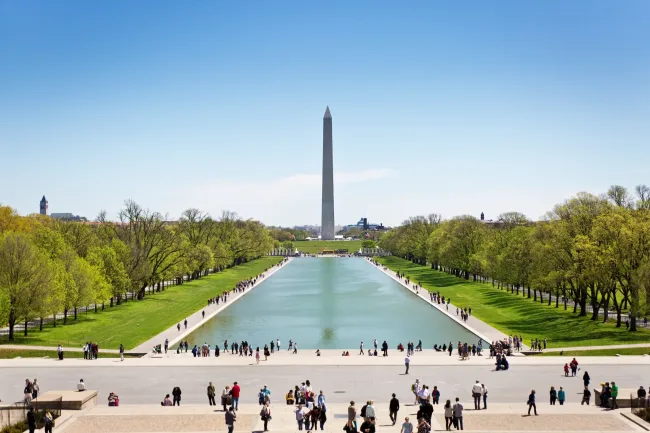 Processing time for the U.S. Visa renewal in Venezuela
Once your application has been submitted to the United States Department of Homeland Security (DHS) and is fully compliant with government regulations, we will be notified of available dates for your interview or transfer. Our team will then select the appointment closest to your location.
The visa renewal process usually takes up to 4 weeks, although in some cases it can extend to a year. Therefore, it is advisable to apply several months in advance to ensure you have the visa in hand when you need it.
Can you renew your B1/B2 visa without an interview in Venezuela?
For B1/B2 visa renewal, it may not be necessary to undergo an interview if you meet certain criteria. These criteria include:
Your previous U.S. visa should still be valid or not have expired more than 48 months ago. Additionally, you must apply for the same visa type as your previous visa.

You must not have any record of arrests or convictions, deportation from the United States, or being denied entry to the United States.

You should not have been denied a U.S. visa after the expiration of your last B1/B2 visa.
Applicants who are under 14 years old or over 50 years old can renew their B1/B2 visa without an interview, regardless of meeting the above criteria.
Obtaining an appointment for a visa renewal in Venezuela
If you are not eligible for an interview waiver, there is no need to worry. We will provide you with a comprehensive guide that contains all the necessary tips to help you prepare for your in-person interview.
Furthermore, you will receive detailed instructions on how to schedule your interview appointment at your nearest consular services. If you have any questions or concerns regarding the interview process, our team will be readily available to assist you.
How to prepare for the U.S. Visa interview in Venezuela?
Preparing for a U.S. visa interview in Venezuela is of utmost importance. Here are some suggestions to help you get ready for your interview:
Thoroughly review your application: Carefully review your visa application and supporting documents, such as your expired passport and the current one to ensure they are complete and accurate. This also includes the DS-160 form and any additional supporting materials.

Demonstrate the purpose of your travel: Be ready to discuss the purpose of your trip to the U.S., providing details such as your accommodation, planned activities, individuals you will meet, and the duration of your stay.

Establish your ties to Venezuela: The consular officer will inquire about your plans to return to Venezuela, so be prepared to share information about your employment, family, and other commitments that indicate your intention to come back after your trip.

Practice your English proficiency: Since the interview will be conducted in English, practice your English language skills in advance to ensure effective communication during the interview.

Be truthful and confident: Respond to all questions honestly and confidently. The consular officer aims to assess your authenticity as a traveler and your likelihood of complying with the visa terms.

Dress appropriately: Dress in a professional and conservative manner, ensuring a neat and tidy appearance.

Arrive early: Plan to arrive at the embassy or consulate at least 30 minutes before your scheduled interview time. This will allow sufficient time to locate the interview area and complete the necessary security procedures.
Remember, the visa interview presents an opportunity to demonstrate to the consular officer that you are a genuine traveler who will adhere to the visa requirements. By following these suggestions and being well-prepared, you can enhance your chances of obtaining a successful visa approval.
Can I reschedule my visa interview?
Many U.S. visa applicants opt not to reschedule their interviews due to limited availability and lengthy wait times.
Nevertheless, if you wish to reschedule your interview, you can make a request to do so at least three business days prior to the scheduled date. This can be done by contacting the Visa Application Center or by utilizing the online platform to change the time and date of your interview.
Can you renew a U.S. Visa before expiration in Venezuela?
Absolutely! There is no need to wait for your current visa to expire before applying for a renewal. The great news is that the renewal process is typically simpler and quicker compared to applying for a new visa.
When should I renew my U.S. Visa in Venezuela?
If you have a passion for travel, ensuring that your U.S. visa is up-to-date is crucial. We strongly recommend initiating the renewal process for your U.S. visa in Venezuela before it expires to avoid any potential complications or delays when entering the U.S. with an expired visa.
To provide ample time for processing and to account for possible delays, we advise starting the renewal process at least a few months prior to the expiration of your current visa.
U.S. Visa renewal passport tracking in Venezuela
Once your visa is stamped in your passport, the embassy will inform you via email about the designated time and location for collecting your passport. To track the status of your application, you can visit the government website here. You will be able to start tracking the status of your application three days after your visa interview, or you will receive a notification regarding the status.
My U.S. Visa renewal in Venezuela was denied. How to proceed?
In the event that your application for a travel visa to the United States is denied, you have the option to submit a new visa application (Form DS-160), make the necessary visa fee payments again, and attend another visa interview.
We are here to provide you with comprehensive assistance throughout the visa application process. Our dedicated team will offer guidance, ensure the accuracy of your application form, and help you navigate any potential challenges.
It is essential to understand that the approval of your visa is contingent upon your individual circumstances, meeting eligibility requirements, and the discretion of the consular officer responsible for evaluating your case.
My U.S. Visa was lost/stolen. What should I do?
In the event that your U.S. visa goes missing or is unlawfully taken, taking immediate action is crucial to prevent any unauthorized use of your visa and passport details. Follow these guidelines:
Promptly report the loss or theft to the nearest U.S. embassy or consulate.

Provide the embassy or consulate with as much information as possible regarding the lost or stolen visa, including the issuance date, your name, and passport number. If you have copies of your visa or any relevant documents, submit them as well.

File a police report with the local authorities to report the loss of your passport. This can help protect you in case your personal information is misused for unlawful activities.

If you need to travel to the United States and your visa is lost or stolen, you will need to apply for a new visa.

Initiate the visa application process and schedule a visa interview at the U.S. embassy or consulate. During your interview, explain the circumstances surrounding the loss or theft of your visa and provide any supporting documents to substantiate your case.
It is essential to acknowledge that the loss or theft of your visa may result in delays or increased scrutiny during the visa application procedure. Therefore, take necessary precautions to safeguard your visa and other important documents while traveling.
How to contact iVisa
If you have questions about this application process of the B1/B2 visa renewal for the United States, please contact our customer service team via online chat or email at [email protected]. Our experts are there to assist you.