A United States B1/B2 visa for business, tourism, and/or medical purposes is as much a requirement for many travelers, as it is an asset for those who have it. The B1/B2 visa renewal requirements are simpler than ever and eligible travelers with B1/B2 visas that expired during the past 24 months can renew their visa online without an embassy interview. Everyone is eligible to apply for the B1/B2 visa renewal, and expedite this process with the help of VisaExpress Depending on the person's nationality the process will be completed either online or offline. Additionally, applicants renewing visas that expired more than 24 months ago must attend an embassy interview; VisaExpress offers guidance through this process.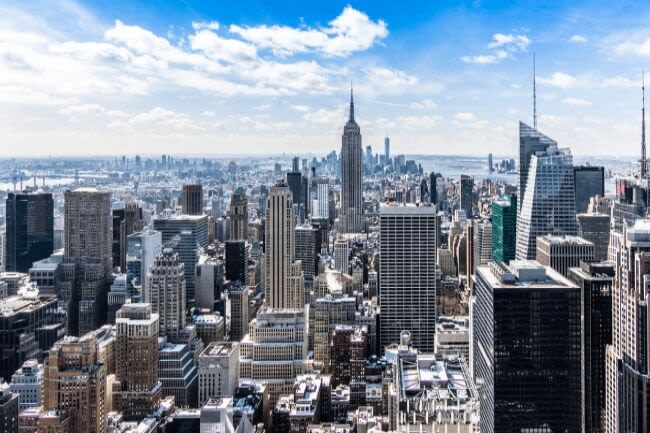 Open the VisaExpress B1/B2 visa renewal application
Let's find out more about the ins and outs of the B1/B2 visa renewal.
What do I need to fulfill the B1/B2 visa renewal requirements?
It is easy to apply for aB1/B2 visa renewal online by completing the checklist below. Once completed, processing the application through VisaExpress will be a walk in the park.
The top of every traveler's list: a valid passport. It must be valid for at least 6 months after the intended travel dates.
A photograph in digital format, taken recently. It must meet standard passport photo measurements and requirements such as glasses, scarves and masks removed.
An email address as VisaExpress will deliver the B1/B2 visa renewal via email.
Payment method a credit or debit card to pay the fees online
Copies of any past visas and remember that if your last B1/B2 visa expired within the last 24 months, no embassy interview will be required to complete the B1/B2 visa renewal requirements.
Supporting documents which could be anything that visa renewal officials require to process a B1/B2 visa renewal. Those using VisaExpress, will be notified by their support team if other supporting documents are required during the application process.
Start the B1/B2 visa renewal application on the VisaExpress page now.
Where can I apply for the B1/B2 visa renewal?
To avoid challenges or delays in completing the B1/B2 visa renewal requirements, we recommend the services of VisaExpress. Their team is available 24/7 with an expert travel concierge service that has already helped over 110,722 travelers enter the United States.
Start your B1/B2 visa renewal application with VisaExpress now.
What is the VisaExpress application process?
There are just four steps to B1/B2 visa renewal success at VisaExpress:
Fill in the online form with important information like your email address, date of birth, and passport number.
Check your details so VisaExpress has your personal details right.
Pay the service fee which will vary depending on the processing package you select.
After following these steps you will have marked completed all the B1/B2 visa renewal requirements, and the documentation will be sent directly to your email inbox.
If you're a traveler ready to apply for a B1/B2 visa renewal head to VisaExpress
How much will the B1/B2 visa renewal cost at VisaExpress?
iVisa.com has some of the lowest processing fees in the world and our loyal customers will be delighted to learn that so does our partner VisaExpress! For only $159, travelers will benefit from the Travel Concierge Service. This service includes visa processing PLUS 2 years of Travel Concierge Service while in the USA.
Government fee NOT included: $160
How long does the process usually take to complete all the US B1/B2 visa renewal requirements?
Like many travel application processes, the processing time is hard to predict. It could take anywhere between two to six weeks for homeland security officials to check your B1/B2 visa renewal documentation. Rest assured that the VisaExpress team checks every single application for the slightest error. After all, 90% of applications that are submitted each year have one or more mistakes and the presence of a typo can affect the final outcome of the process.
Where can I read more about the B1/B2 visa renewal process?
Check out the iVisa.com blog page to read more about the benefits of applying for a B1/B2 visa renewal within 24 months of the expiry of your most recent B1/B2 visa.
To be redirected to the VisaExpress application and complete all the B1/B2 visa renewal.