Please note that as of June 2022 the CDC no longer requires travelers to present a negative COVID-19 test or documentation of recovery from COVID pre arrival to the US
Burning Man is an annual festival that takes place in the Black Rock Desert in Nevada. To obtain tickets you can purchase them at many tourism companies. People purchase a 2500 USD reservation to guarantee the right to buy a ticket for the event. Additionally, they will need to pay 475 USD, plus taxes and fees for the general public entrance ticket. There is also an extra fee of 40 USD for county taxes and surcharges. If you are driving to this event there will be an extra charge of 140 USD to enter.
To enter the US, most EU citizens must apply for an ESTA Visa USA. However, if your nationality does not need an ESTA, you will need to apply for a normal visa at Travel Assist. Remember that the US government asks all tourists to have a tourist visa to enter.
Burning Man ticket price: Learn all about it! - Read more about this event below.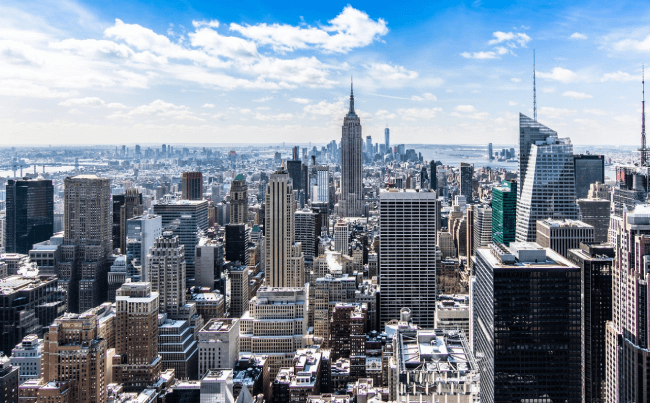 What you need to know about Burning Man
What is the Burning Man?
This event is a spiritual experience where over 70,000 share the experience of self-expression and self-sufficiency. All participants come to Burning Man to create art, express individuality, and participate in extensive rituals, such as burning wooden effigies.
Burning Man is a perfect place for artists to create luminous, interactive, and psychedelic pieces such as the typical Art Cars, which are vehicles ranging from golf carts to buses transformed into dragons, pirate ships, or giant fish.
Burning Man ticket price: Learn all about it! - It is often said that Burning Man needs to be experienced once in a lifetime.
When is the Burning Man in 2022?
Burning Man will take place this year between August 28 and September 5. The most crucial days are Saturday, September 3, when a giant wooden sculpture in the shape of a man is burned, and Sunday, September 4, when a huge wooden temple is burned in honor of all the people who have passed away.
Burning Man ticket price: Learn all about it! - Get your tickets with anticipation.
Traveling to Burning Man
Citizens from some EU countries must apply for a USA ESTA Visa. Nevertheless, if you are not from the EU but still need a visa, you can contact Travel Assist to apply for it. For more information about the requirements, you can always visit us at iVisa.com.
Burning Man ticket price: Learn all about it! - Travel safely with iVisa.com.
Frequently Asked Questions
What is the ESTA Visa USA?
The ESTA Visa USA is an automated travel system that allows visitors to enter the United States without obtaining a visa, and it is valid for 2 years after issued. This document is valid for all tourists belonging to the EU and allows them to visit for a maximum of 90 days Per Entry and enter Multiple Entry.
Burning Man ticket price: Learn all about it! - Apply now for your ESTA Visa USA at iVisa.com
What are the current COVID restrictions for traveling to the US?
The U.S. government has implemented protective measures to prevent the spread of the COVID-19. Therefore, all international travelers older than 18 must present a complete COVID-19 vaccination certificate to enter the country. The accepted vaccines are Moderna, Johnson and Johnson, Pfizer, AstraZeneca, Sinopharm, and Sinovac.
Regarding COVID-19 testing, all travelers, except minors under 2, must carry a negative PCR result taken within 24 hours before departing the country of origin.
At the moment, there are no quarantine requirements to enter the US.
Burning Man ticket price: Learn all about it! - Due to the constant evolution of the COVID-19, we recommend visiting our product page to keep up to date.
What documents do I need to upload to apply for the ESTA Visa USA?
A scanned passport with a minimum validity of 6 months.
Current email address.
Method of payment. Must be a credit or debit card.
Burning Man ticket price: Learn all about it! - Scan and upload all these documents at iVisa.com.
What is the cost and processing time of the ESTA Visa USA?
iVisa.com offers the following 3 options for you to apply for the travel document:
Standard Processing -

24 hours

-

USD $76.99

Rush Processing -

8 hours

-

USD $130.99

Super Rush Processing -

2 hours

-

USD $197.99
Burning Man ticket price: Learn all about it! - You can choose your alternative according to your needs.
Can I trust iVisa.com?
Yes! iVisa.com is recognized worldwide for its excellent quality and easy processes. We process thousands of travel documents a week without any inconvenience and protect the personal information of all our customers.
Burning Man ticket price: Learn all about it! - Review all our feedback on our customer reviews section.
I have more questions. Who can I talk to?
If you have any queries about iVisa.com, do not hesitate and contact our customer support agents. They are available 24/7.
iVisa.com Recommends
Visit the city of Chicago and continue enjoying your stay in the US. This is a fantastic city known for its ancient urban buildings and steep roads. As soon as you arrive in the town, you should take a picture at the Cloud Gate, a silver sculpture located in Millenium Park, the central area of Chicago. You will recognize the monument because it is an icon of modern art and appreciate it with such tranquility; it is perfect for your visit.
If you are an astrology lover, you must visit the Planetarium, a stunning beauty. It is called the Adler Planetarium and is the first in the United States. It has excellent exhibits where you can touch moon rocks and learn about the planets in a beautiful and exciting environment.
It is also recommended to try the unique Chicago Donuts sold at Stan's fast-food chain. This iconic fast food place is located in the Millenium area, and you can find glazed donuts with many flavors and perfect to accompany a milkshake. You will experience the typical movie scene where the cops buy their donuts with a milkshake.