Please note that as of June 2022 the CDC no longer requires travelers to present a negative COVID-19 test or documentation of recovery from COVID pre arrival to the US
What is the EB-5 Investment Visa?
The EB-5 Investment Visa refers to the Employment-Based Immigration visas available for immigrant investors. In this case, the investor must form new commercial enterprises in the United States. The company is supposed to create jobs in the country.
Keep checking more about the EB-5 Investment Visa | EB-5 Green Card in the following lines.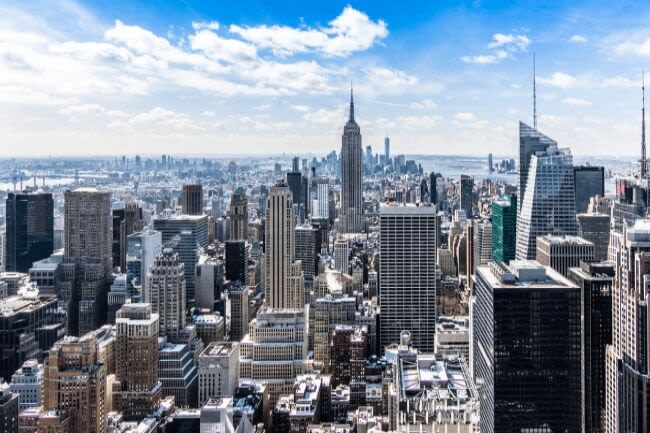 Who can apply for the EB-5 Investment Visa?
The EB-5 Investment Visa is available for immigrant investors who are foreign nationals. Besides, they need to invest in a qualifying commercial enterprise: USD 1,800,000 in any state or USD 900,000 in a high-unemployment or rural area. The investor can't borrow the money. It must be his own investment.
The investment must create full-time jobs for a minimum of 10 US citizens, permanent residents, or anybody else authorized to work in the US legally within 2 years. These workers can't be the investor, his or her spouse, or children.
How much does it cost to apply for the EB-5 Investment Visa?
The visa fee processing for employment-based applications is USD 345. Still, other fees could come up as you move forward with the process. Always keep in touch with US immigration services to know when you need to pay the corresponding fees.
Also, you may need to pay for medical exams and the documentation you need to support your application.
iVisa.com has all the details about the EB-5 Investment Visa | EB-5 Green Card.
How long does it take to process my EB-5 Investment Visa?
We can't provide an exact timing for the processing as every stage could take a few days, weeks, or even months. When you first file the petition, the US Citizenship, and Immigration Services (USCIS) could take a while to approve your Form I-526. After that, you will need to wait for the National Visa Center (NVC) to review your case and provide more information about the next steps. In case you're ready to apply for the EB-5 Visa, start now!
Let's keep learning about the EB-5 Investment Visa | EB-5 Green Card.
Can I apply for an EB-5 Investment Visa online?
Although some parts of the process can be done online, at some point you will need to do some procedures in person or physically. For example, for the consular interview, you must attend in person with all the required documents.
Luckily, you have iVisa.com on your side for more details about EB-5 Investment Visa | EB-5 Green Card.
How do I submit my EB-5 Investment Visa?
Complete Form I-526 and send it to the United States Citizenship and Immigration Services (USCIS). Once it's approved, your application will move to the National Visa Center (NVC). They will connect with you for more details.
Fill out the Application for Immigrant Visa and Alien Registration or Form DS-260. The NVC will instruct about payments.
Gather all the civil documents before you attend your interview.
Schedule and go to the interview at the US embassy or consulate.
Expect an answer about the EB-5 Visa.
Keep learning all about the EB-5 Investment Visa | EB-5 Green Card.
Required documents
Valid passport. Make sure the validity is a minimum of 6 months after the expected entry date to the United States.
Form I-526.
Form DS-260.
Two photographs. Review the photo requirements before you send your picture.
Civil documents. Certificates in original or certified copies that will support your application.
Financial support. You need to prove you won't be a public charge to the US.
Medical exams.
Although the path to immigrating to the United States isn't easy, it's all worth it for a life within the American dream. iVisa.com is ready to help you!
Tips for filling out the EB-5 Investment Visa forms
Use black ink. You may be given the chance to complete some forms online. In case you decide to print them, use black ink in all of them.
Review your details at least two times. We want you to confirm your details are identical to your official documents.
If you have any documents in a foreign language, you need to translate them into English. Check what are the requirements for these translations.
We can provide all the information about the EB-5 Investment Visa | EB-5 Green Card.
How does applying with iVisa.com work?
We bring you an effortless procedure with these advantages:
Digital forms with easy language. We use common words, so you understand what you need to complete. Forget about technicalities with us.
Experts checking your documents. Trust our experts! They will check if your application is 100% accurate before it arrives at the US immigration services.
100% government complaint photos. From the comfort of your home, you can take a selfie on your phone, and we will make sure the photo complies with all the requirements.
Advice throughout your journey. Having somebody to guide you the whole time will make your processing time more worth it!
Frequently Asked Questions
What does the medical examinations entail?
Before you go to your interview at the embassy, you must go through some medical exams. The US government must confirm you aren't a health threat to the country. The NVC will provide the instructions to attend your medical exams with an authorized panel physician.
Check if the US requests vaccinations to nationals of your country as you may need to take them.
We can explain all about the EB-5 Investment Visa | EB-5 Green Card.
Can my family come with me with the EB-5 Investment Visa?
In case USCIS has approved your petition for this visa, you can check the possibilities to bring your spouse and minors unmarried children. Your family members could apply for immigrant visas, as well. They will need to go through the same process and pay the fees. Still, the visas may be under other categories. Therefore, we recommend checking the US immigration website for more accurate details.
Can I trust iVisa.com?
For sure! iVisa.com offers safe services. Your information is safe as soon as you submit all your details. We work with the highest security guidelines. We have helped immigrants with their Green Card dream.
I have some doubts. Who can I contact?
Contact our support agents, who are available 24/7. We can help you with the details about the EB-5 Investment Visa | EB-5 Green Card.