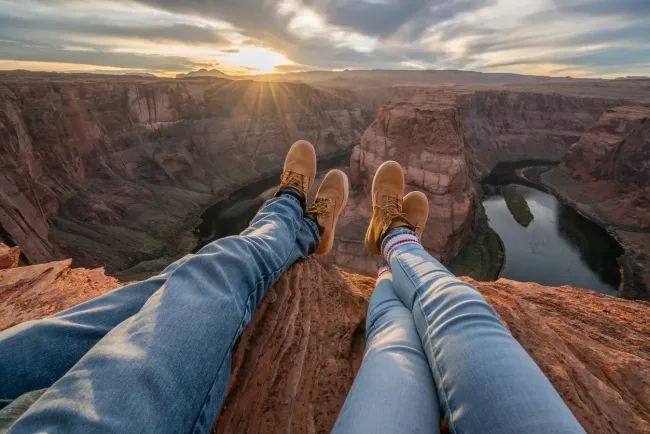 Whether you dream of long walks in Central Park, fun days in Orlando's amusement parks, or fantastic sunsets in California, it's undeniable that the United States is a wonderful destination. However, before stepping foot in the country, most travelers need a U.S. visa.
The primary visa category is B1/B2, designed for tourism and business. This visa class requires filling out a detailed form, providing documents, and attending a visa interview. The visa appointment is the final step before getting your document and is crucial for a successful application.
The B1/B2 visa application process seems complex, but everything gets easier if you count on the iVisa Guided Application services.
Read below for more info about the visa interview and how iVisa can simplify the visa process for you.
What is the B1/B2 Visa?
The B1/B2 is a nonimmigrant visa for citizens from a foreign country who travel to the U.S. for business activities, such as meetings and conferences, adjust to enjoy a vacation.
First, you need to fill out the B1/B2 visa application form, known as DS-160 form. You must provide all required documents and attend an in-person interview with consular officers.

Once you have all documents, you must schedule an interview. The waiting period is about two months, but it may vary according to the visa demand in the U.S. citizenship and immigration services. In a few cases, applicants can request an expedited appointment.
You can save time using iVisa's B1/B2 Guided Application service to get your business/tourist visa. With this iVisa service, you'll have access to a simplified form and an iVisa Expert to guide you through the entire application and carefully review your documents. Plus, we provide a step-by-step PDF guide to complete the form and attend the interview successfully.
With this streamlined application process you'll increase your chances of a successful application.
Do you need a Visa to travel to the United States?
Most travelers need a nonimmigrant visa to visit the United States. But maybe your home country is in the select list of visa-exempt countries or those who must register for a U.S. ESTA instead.
But how to find out which document you need to travel to the United States? It's easy! You can use our Visa Checker Tool to look up the required documents for your nationality. What's more, you can use our services to have all the support you need to apply and travel hassle-free.
Consult the embassy for additional information about permanent residence permits, or work, study, and other immigrant visas.
Interview waiver eligibility
Is an interview really necessary to get a U.S. visa? You may be eligible for an interview waiver if you apply for a B1/B2 renewal. You have to meet the following requirements to get a B1/B2 Visa without having to attend an interview:
It's a renewal application.

Your last U.S. visa cannot have expired more than 24, 36, or 48 months ago (depending on your nationality), or it must still be valid.

Applicants under 14 or over 79 years can also apply for the visa renewal without having to attend an interview.
Tips for visa applicants: Filling out the application accurately
The first step to meeting the U.S. Department of State's requirements is accurately filling out the visa application. Ensure all your information matches the supporting documents, and double-check your answers before submitting.
With iVisa's B1/B2 Guided Application, you'll get a simplified form, which is shorter and clearer than the government's, and a PDF manual with instructions to fill out each section.
Plus, you'll get access to your very own Visa Expert who will carefully review all your documents and assist when you have questions.
Is it possible to expedite the B1/B2 Visa appointment?
Once you have all your documents, you need to schedule your appointment at the embassy or consulate. In some cases, applicants can request an expedited appointment, for example, citizens traveling for business very soon, education/exchange (F, M, J visas), or a medical emergency.
It's always necessary to follow the traditional steps. The option to request an expedited appointment will appear after scheduling the interview, in the "Emergency Request" menu.
The importance of preparing for the B1/B2 Visa appointment
The B1/B2 Visa category involves a complex process with a form, documents, and an interview appointment. You don't want to spend your precious time getting all requirements in order and mess up your application during the interview. That's why it's so important to be prepared.
A few tips:
You must be able to prove all information you provided in your DS-160 form. Ensure you show up with all documents you need and that every piece of information matches your application form.

Bear in mind that the U.S. government interviews every applicant as a potential immigrant. So, you have to convince the U.S. officer that you will return to your home country and do not wish to stay longer than the validity of your visitor visa.
Read more tips for a successful interview in this ultimate guide.
Required documentation and supporting materials
During the embassy or consulate appointment, the visa applicant must present supporting documents. This includes the following:
DS-160 form

Valid passport (with at least six months validity)

Appointment confirmation

Proof of residence

Two color photos (if you don't have one, use iVisa's digital photo service.

Other supporting documents to back up the information in your application form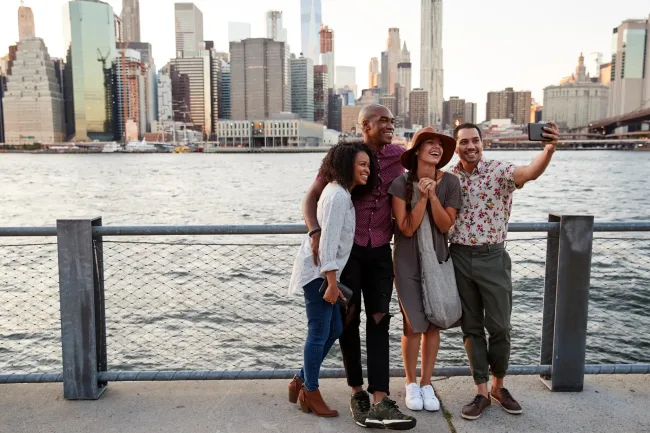 Benefits of applying for your B1/B2 Visa with iVisa
100% government compliant: Our team of iVisa Experts will review and adjust your answers to be 100% compliant with U.S. requirements.

Full access to a personal iVisa Expert: We assign you an iVisa Expert to guide you through the entire application from start to end.

Simplified DS-160 application form: Unlike the Embassy website, where you will have to answer 150 confusing and tedious questions, iVisa's application is 50% shorter and clearer.

Fill out the form at your own pace: With the iVisa platform, you can fill out the form, make changes, and save your progress, allowing you to proceed at your own pace.

Step-by-step PDF manual: Once you apply, iVisa gives you a PDF manual with all the tips you need to know to answer the form's difficult sections and prepare for the visa interview.
Questions about the B1/B2 Visa process?
If you have any questions about the visa application process for the United States, or any other travel document, don't hesitate to get in touch. You can contact our expert customer service team via online chat or email at [email protected].