What is the F2B Visa?
The F2B Visa is part of the Family Immigration Visas that you can acquire for your family. F2B means second preference, and it's available for unmarried sons and daughters, who are 21 years of age and older of lawful permanent residents.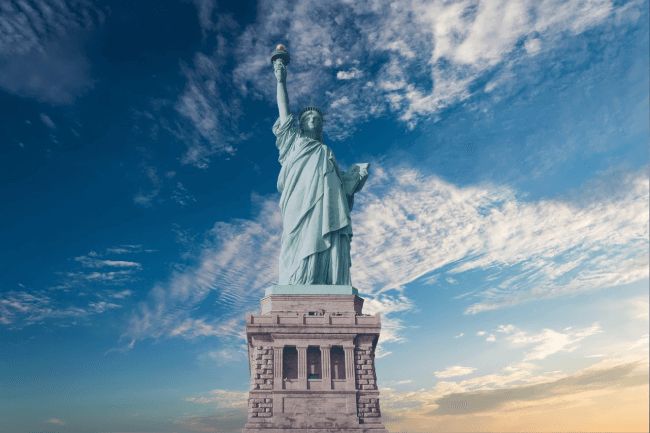 Find out all you need to know about the F2B Visa for Unmarried Sons and Daughters in the following lines.
Who can apply for the F2B Visa?
As stated, the petitioner must be a lawful permanent resident of the United States. In case you're a US citizen, you must apply for another visa within the Family Immigration category. The applicant must be sons and daughters who are unmarried and are 21 years of age or older. For minor children, there is another type of visa.
iVisa.com can help you with all the details about the F2B Visa for Unmarried Sons and Daughters.
All about the F2B Visa for Unmarried Sons and Daughters
How much does it cost to apply for the F2B Visa?
The application processing fee is USD 325. Besides, you need to add USD 120 for the Affidavit of Support, a document you need to submit during the application. Remember that you may have other expenses to complete the process, such as documents, interview logistics, among others.
Keep learning more information about the F2B Visa for Unmarried Sons and Daughters.
How long does it take to process my F2B Visa?
We can't confirm an exact processing time as each case could be different. The approval of your petition could take a while, and you need to comply with a few steps before you schedule your interview. Depending on where you're and the number of applicants at the moment, it may take weeks or months to book an appointment at the US embassy or consulate.
Once you're sure you have all the documents, apply! Keep reviewing all the details about the F2B Visa for Unmarried Sons and Daughters with iVisa.com.
Can I apply for the F2B Visa online?
US immigration services have made available part of the procedure on its online platform. However, a relevant part of the process must be done in person. We're talking about the interview.
Also, you must gather official documentation that it's usually provided in physical form.
How do I submit my F2B Visa?
File Form I-130 to the United States Citizenship and Immigration Services (USCIS). You can do it online or through the mail.
USCIS must approve your petition, and your case will go to the National Visa Center (NVC). Pay your fees and attach the affidavit of Support.
Complete Form DS-260 and include civil documents.
Schedule your interview at the nearest US embassy or consulate.
Wait for a response about your F2B Visa.
We know you're ready to have the F2B Visa for Unmarried Sons and Daughters. Check more information with our experts.
Required documents
Valid passport. Make sure your passport has a 6-month validity beyond your stay in the United States.
Form I-130.
Affidavit of Support. Include financial documents that prove you can support your sons and daughters.
Form DS-260. Print the confirmation page and take it to the interview.
Two photographs. Check the photo requirements within the US immigration service.
Civil documents. Certificate and official documents that support your application.
Medical exams. Take them with an approved physician.
Tips for filling out the F2B Visa forms
Use black ink. If you have the chance to complete the forms electronically, do it that way. You can also print them and fill them out with black ink.
Review your details before submitting your application. Any mistake could cost you valuable processing time.
All supporting documents must be in English or have translations in English.
Let us explain more about the F2B Visa for Unmarried Sons and Daughters.
How does apply with iVisa.com work?
iVisa.com brings you the solutions for all your visa processes. Check the advantages we have for you:
Online applications with simple language. We will request simple details and the questions are straightforward.
Experts checking your documents. Our team will make sure your application is 100% error-free.
100% government complaint photos. If you need a visa photo, we have the tools to help you. Take a selfie with your phone, and you will be ready to continue with the procedure.
Advice throughout your journey. In case you have any questions, we can solve them 24/7.
Your family can immigrate with you to the United States! Read more about the F2B Visa for Unmarried Sons and Daughters and live the American dream.
Frequently Asked Questions
How do I prepare for the interview?
The NVC will confirm when you need to attend the interview. They will specify the date and time. You will receive the Appointment Letter for this matter. Before the interview you must:
Schedule and complete medical examination. You need to take the medical exam with an embassy-approved doctor or also known as Panel Physician. Also, get vaccinated for any required vaccines.
Register for Courier Service. It will help you when the embassy needs to return your passport and documentation.
Collect the required documents. According to your specific case, you may need to bring original or certified copies of all the civil documents you submitted. Don't forget your photos and any other supporting documents. If you forget any document, your processing time will be delayed.
Can I trust iVisa.com?
For sure! We have been working for years with online visas. We know what you need today, and we can help you with any tedious process that US immigration services have created. Relax and let us work on your path to your American dream.
Check what our previous customers have to say about iVisa.com.
I have some doubts. Who can I contact?
Connect with our support agents! We have an expert team ready to take any questions 24 hours a day. We know all about the F2B Visa for Unmarried Sons and Daughters.
We're ready to provide all the information you need to start your process! Trust iVisa.com!