Please note that as of June 2022 the CDC no longer requires travelers to present a negative COVID-19 test or documentation of recovery from COVID pre arrival to the US
What is the G4 Visa?
The G4 Visa is under the category of visas for employees of international organizations. The G4 Visa allows your entry and work in the United States only if you have a position within an international organization.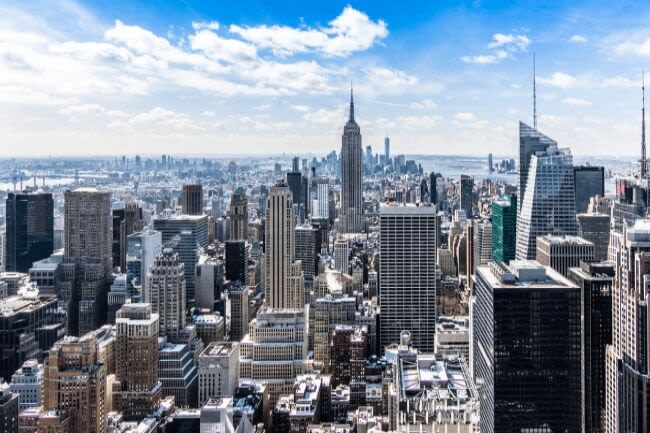 Let's check more about the G4 Visa for International Organizations in the following lines.
Who can apply for the G4 Visa?
Visas in the G category are available for you if you're traveling to the US to attend meetings, visit or work at a designated international organization. You can apply for the G4 Visa only if you're appointed at a designated international organization. The United Nations is an example of an international organization.
You will need to check the designated International Organizations in the Foreign Affairs Manual, which is available on the US immigration website.
How much does it cost to apply for the G4 Visa?
If you're eligible to apply for any visa in the G category, you won't need to pay any fees.
The iVisa.com will continue to inform you about the G4 Visa for International Organizations.
How long does it take to process my G4 Visa?
Although US immigration services don't specify the processing time for the G4 Visa, you will likely don't spend much time because the process doesn't require an interview. Usually, interviews extend the processing times as it depends on several factors.
However, depending on where you're applying for the G4 Visa, consular officers could request an interview, so don't disregard it yet.
Can I apply for a G4 Visa online?
You should apply through the online platform provided by US immigration services. You will need to attach a photo and required documents during the application. Although this stage of the process is digital, you still need to print the confirmation page of your form to continue the procedure. Also, you could be requested to send supporting documents to an embassy or consulate or even attend an interview. This will depend on your specific situation.
Don't worry! Because iVisa.com knows what you need for the G4 Visa for International Organizations.
How do I submit my G4 Visa?
Complete Form DS-160. You can complete it online, but you need to print it and attach the confirmation page to your application. Don't forget to attach your photo.
Collect the necessary documentation and send it all to the US embassy or consulate for review.
Wait for an answer about your G4 Visa for International Organizations.
We have the right expertise to help you along the way! Trust iVisa.com.
Required documents
Valid passport. Your passport should be valid for at least 6 months after you leave the United States.
Form DS-160. The confirmation page will be requested.
Photo. US immigration provided photo guidelines that you must follow.
A diplomatic note and/or travel orders. The document confirms that the international organization is appointing you to do official businesses in the United States. It must show the employee's name, date of birth, position, title, the office in which the person will serve, the reason for traveling, duties, travel dates, and the period of stay.
In case you're traveling with your family under this visa, you may need to show other documentation for them.
iVisa.com has your back in all these procedures.
Tips for filling out the G4 Visa forms
Use black ink. Form DS-160 must be completed online and printed afterward. The confirmation page is essential for your application.
Check your application a few times to make sure your details are correct. Any mistake could delay the processing time.
All supporting documents must be in English. Translate your documents whenever necessary.
Let us explain all about the G4 Visa for International Organizations.
How does applying with iVisa.com work?
We have these benefits for you!
Digital forms with easy language. Forget about technical language. We use straightforward sentences, so you easily understand what you need to complete.
Experts checking your documents. You got experts watching your back and confirming your application is 100% perfect.
100% government complaint photos. We're experts in photo requirements. We know what you need for your visa photo.
Advice throughout your journey. If you have questions along the way, you have somebody ready to answer them.
The G4 Visa for International Organization has an easy process, which isn't common for US immigration services. Check more about it now!
Frequently Asked Questions
If I apply with my family, what documents do they need?
Remember that only immediate family members can apply under this visa. An immediate family member is defined as the spouse of the principal applicant or unmarried legal children under the age of 21. Children under 23 years old can also apply if they are attending post-secondary studies on a full-time basis.
These family members must apply separately from the principal visa applicant. In this case, family members must have a copy of the visa and the I-94 for the principal visa holder. This form is essential for the visa application of family members aside from the documents stated before.
We can explain all about the G4 Visa for International Organizations. Let iVisa.com provides all the information you need for your trip to the United States.
What travel purposes aren't permitted under the G category?
If you're an official of an international organization and your trip to the United States is for commercial reasons or tourism, then you can't apply for the G4 Visa. Make sure to check which visa will fit the reason for your trip.
Can I trust iVisa.com?
100%! We have been working with visa procedures for years and have brought excellent results to all our customers. These online processes may seem so hard. Therefore, iVisa.com is your best alternative in these cases.
I have some doubts. Who can I contact?
Communicate with our support agents, who are available 24 hours a day. We have all the details about the G4 Visa for International Organizations. Connect with us and solve all your doubts!