Please note that as of June 2022 the CDC no longer requires travelers to present a negative COVID-19 test or documentation of recovery from COVID pre arrival to the US
NOTE - If you are a non U.S. citizen and have recently been in any of the following countries you are not allowed to visit the USA right now; South Africa, Botswana, Zimbabwe, Namibia, Lesotho, Eswatini, Mozambique and Malawi.
Many U.S. citizens tend to visit Hawaii during holidays to enjoy relaxing days at the beach. That's why the official authorities in Hawaii launched the Hawaii Travel and Health Form, an online document that allows the entry of foreign and national travelers wishing to enter Hawaii. To this day, that's the only mandatory document to enter this state while the coronavirus outbreak is still present.
To apply for the Hawaii Travel and Health Form, you will only need a few items, additionally, you will have to fill in an online form that won't take you much time. At iVisa.com we have designed an easy-to-use online form that will make the process a lot easier for you.
To read other details about the Hawaii Covid travel from California, keep reading the following lines.
Note: Since March 25th, 2022, the Hawaii Travel Health Form is no longer necessary to enter the country.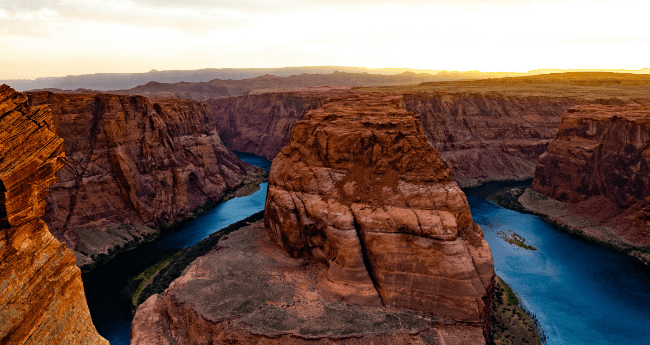 How can I obtain the Hawaii Travel and Health Form online?
Enter our website to start the application process.
Complete the online form.
Select a processing time according to how soon you want to obtain the document.
Our representatives will evaluate the information you offer and let you know if there are errors.
Receive the Hawaii Travel and Health Form online once it is confirmed.
Take a printed and hand-signed copy if necessary. Show the health form to the officers once you arrive at the airport.
Can I apply in advance with iVisa.com?
It's also possible to apply in advance with our online services if you're traveling to Hawaii in a few months. To do that, all you have to do is to complete our online form now and we'll process the document in due time so that you can use it for your trip.
Frequently Asked Questions
What is the Hawaii Travel and Health Form?
The Hawaii Travel and Health Form is an electronic-issued document that all travelers, including US citizens, must have before traveling to Hawaii.
You can obtain this document by clicking here. This is the most important thing to consider about the Hawaii Covid travel from California.
What do I need to apply online?
Before completing the form, make sure you have the following items:
Your passport with at least 6-month validity.
Valid payment options, like debit/credit card.
By having these items on hand and applying for your Hawaii Travel and Health Form, you're ready to visit Hawaii. This is what you should know about Hawaii Covid travel from California.
Start your application form here
What are the processing times and prices?
It's not difficult to get the Hawaii Travel and Health Form, in fact, you could get this document for free on the official website. However, you would have to wait. That's why we offer you a faster and safer service for a small price. These are your options:
Standard Processing :

24 hours

-

USD 33.49

.
Rush Processing :

8 hours

-

USD 67.99

.
Super Rush Processing :

4 hours

-

USD 106.99

.
You can learn more about Hawaii Covid travel from California here.
How can I apply for the Hawaii Travel and Health Form?
We've created an online process that allows you to get your Hawaii Travel and Health Form very fast. These are the steps you have to follow:
The first step is to complete the online application form and select a processing speed.
The second step is to review your information and pay for the fees.
The Third step is to attach the items required to the form to finish the process.
Is it safe to use iVisa.com?
Yes, for sure! At iVisa.com we'll process your travel documents thoughtfully. Please take into account that we never share our database with other companies, we only share the relevant details with the official authorities. Besides, our system is carefully safeguarded.
Where do I find more information about the Hawaii Travel and Health Form?
It is possible to learn more about the Hawaii Covid Travel from California here. However, if you need personal support while using our services, we suggest you contact our customer service team.
iVisa.com Recommends
Hawaii is probably one of the most popular states in the US due to its location in the northeast corner of Polynesia. It is also popular for its natural beauty, including many beaches with interesting features, like having black or red sand. Besides, Hawaii has rugged landscapes and a lot of tropical foliage
When visiting Hawaii, remember to take advantage of its capital city, Honolulu. This city has numerous tourist spots that will probably make you fall in love with the island. Some of those tourist spots are located in Waikiki, a traveler center that has relaxing beaches, and luxury resorts. Additionally, Waikiki has Mount Leahi as a backdrop, which is why this place tends to be so photogenic.
Some of the places you can visit in Waikiki are Iolani Palace, the King Kamehameha I statue, and the Kawaiahao Church.
There's still a lot of things you can do in Hawaii, so remember to apply for the Hawaii Travel and Health Form first to enjoy the place effortlessly.