NOTE - If you are a non U.S. citizen and have recently been in any of the following countries you are not allowed to visit the USA right now; South Africa, Botswana, Zimbabwe, Namibia, Lesotho, Eswatini, Mozambique and Malawi.
The State of Hawaii has recommenced the re-starting of the tourism industry and the major counties are executing their own measures to ensure the tourist's safety.
Note: Since March 25th, 2022, the Hawaii Travel Health Form is no longer necessary to enter the country.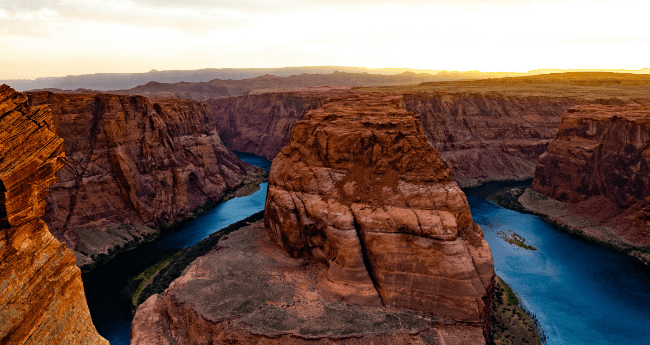 What do I need to do to travel to Hawaii during Covid?
Kauai has implemented a pre-and-post-travel testing program. Hence for Hawaii covid travel Kauai all tourists must fill the Mandatory State of Hawaii Travel and Health Form, get a pre-travel testing 72 hours prior to departure, and present a negative test result from a Trusted Testing and Travel Partner.
On arrival, all tourists must enroll in the Resort Bubble Program. Visitors who have already been in the state of Hawaii for more than three days can travel to Kauai without quarantining by complying with a number of measures including a test within 72 hours before traveling to Kauai.
Fill the Mandatory State of Hawaii Travel and Health Form
Why should I apply in advance?
The good thing about applying in advance is that your travel experience will be completely hassle-free and very economical. You will have plenty of time to gather all information about Hawaii covid travel Kauai and to get your QR code(s) for Hawaii airport. The airport screening and processing time will be reduced and you will also be able to get your pre-travel testing done in time for the departure.
Visit iVisa.com and apply now to get the best travel experience and find out more about Hawaii covid travel Kauai.
Frequently Asked Questions
Your queries are our priority. This section is designed to answer all your queries about Hawaii covid travel Kauai. Learn more about this process by visiting iVisa.com.
What is the Mandatory State of Hawaii Travel and Health Form?
The Mandatory State of Hawaii Travel and Health Form is a health and travel declaration form. It is mandatory to fill this form to get an entry in Hawaii. You have to fill in:
Your personal details and your contact details.
Your travel details like the flight details, dates of arrival and departure, etc.
Your travel history if you have visited any other countries in the last 30 days.
Your accommodation results like your spot of lodging and duration of stay.
History of your health.
Covid 19 test results of you and all of your companions on the trip. Get started
What are the essential documentation required for Hawaii covid travel Kauai?
Hawaii covid travel Kauai requires the Mandatory State of Hawaii Travel and Health Form as well as the following documents, applying through iVisa.com:
A legally valid photo ID.
Passport: A valid passport that does not expire for at least 3-6 months is an absolute necessity.
Certificate of Health
Proof of Accomodation
Email Address: A functioning email is required to remain updated about the progress for your application and to receive your documents.
Credit card/Debit card/ PayPal: These will be required to make payments for your form so it is important to attach a valid payment route.
To learn more click here
What is the Resort Bubble Program?
The Resort Bubble Program enables tourists to enjoy self- quarantine with the resort amenities for the first three days of their vacation until they are eligible to take their post-travel test, after which they are released if it's negative. To qualify, travelers must:
Take a pre-travel test within 72 hours before traveling to Kauai and receive a negative test result.
Stay at an approved Enhanced Movement Quarantine (EMQ) "resort bubble" property.
Take a post-travel test more than 72 hours after arriving on Kauai and receive a negative result.
Do I need to follow the procedure if I have been vaccinated for Covid 19?
A proof of vaccination is not yet recognized as an exemption to the Hawaii Travel Quarantine. Hence you will have to follow the due procedure step by step or undergo a 10-day self-quarantine upon arrival, the cost of which will be 100% responsible for bearing.
Click here to apply in advance.
What is the processing time and price?
For Hawaii covid travel Kauai iVisa.com provides these three following options :
Standard Processing; which allows you to get your documents at a cheaper cost.

USD 20.00

-

24 hours

.
Rush Processing; which helps you get your documents quicker than the standard processing time with a little extra charge.

USD 35.00

-

8 hours

.
Super Rush Processing; which helps out in case of extreme urgency as you can get your documents immediately. Extra charges are applied.

USD 60.00

-

4 hours

.
How safe is iVisa.com?
Our customers have entrusted iVisa.com with their important travel documents because of our highly efficient systems that assure their safety. Take a look at our website to learn about our client's opinions about your policies and services.
I still have questions, what do I do?
We understand that traveling during this pandemic may be very confusing. This is why our customer support team is at your service 24/7 and will gladly solve all your queries.
iVisa.com Recommends
Kauai county has tried its best to give its visitors the best ever experience even during self-quarantine with the Resort Bubble Program. Let's take a look at the hotels currently participating in this program. Snuggled up against Wailua River is the Hilton Garden Inn Kauai Wailua Bay HI, and it has everything you'd want for a relaxing quarantine. Guests are greeted with an Aloha shell upon arrival and are left to enjoy the cozy air-conditioned rooms, outdoor pool, hot tub, amazing coffee, and cook-to-order Pacific- Rim and American cuisine. The fitness center and the Wailua Golf Course located here provide you with the best ways of recreation. The hotel has an oceanfront location featuring private beach access where you can get the perfect tan. Another luxurious hideout is the boutique Koloa resort called the Koa Kea Hotel and Resort. Built on Poipu Beach on Kauai's south shore, it provides a lovely view of the crystal clear ocean. It has all luxurious amenities as well as an on-site spa that uses all-natural ingredients and a restaurant that serves American fare featuring Hawaiian seafood produce. Your luxurious holiday is waiting for you. We hope you have a delightful stay!