As a UK citizen, you do not need a visa to enter the United States unless you plan to stay there for more than 90 days. For short stays, however, all you need is to get a US ESTA. It is an electronic document that allows you to travel to the US for business or pleasure. iVisa.com can help you get it in as little as 6 hours.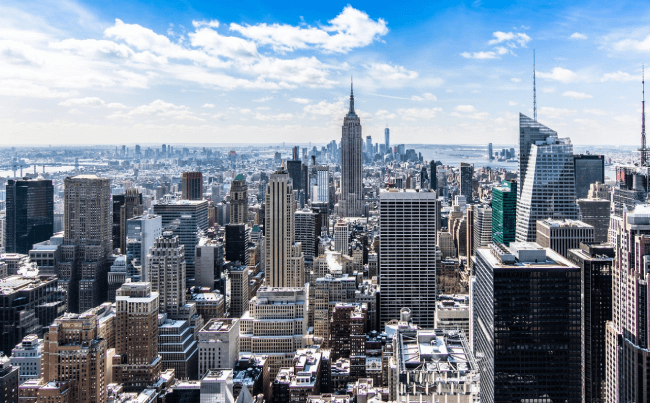 What are the requirements?
Before applying for the US ESTA, you need to make sure that you have everything you need to get it. iVisa.com does not ask for much on your part. In fact, all you need to provide are the following:
Passport – you must hold a valid electronic passport with a digital chip that contains your biometric info. At the same time, the passport needs to be valid for at least another 6 months from the date of arrival in the United States.
E-mail address – the US ESTA arrives via e-mail, which is why you must have a valid e-mail address to which you have access. Once iVisa.com sends you the ESTA, do not forget to print out at least one physical copy of the document.
Means of payment – the payment must be made during the online application process, which is why you must have a method of online payment. iVisa.com accepts credit and debit cards, but you can also use PayPal, Alipay, or WeChat; whichever you find most convenient.
The application form
Once you put together everything you need, the last requirement is to fill in an online application form. The form is short and straightforward. You should not spend more than 20 minutes completing it. Moreover, iVisa.com has an excellent support service should you need assistance.
The application form is broken down into three simple steps. The first one asks you to insert your personal information, as well as to select a processing time for your application. Keep in mind that your choice determines the cost of your US ESTA. Your options are as follows:
Standard processing time – This is the slowest option. Your application is processed within 2 days from submission, and you will be charged just $29.
Rush processing time – if you are looking to get your US ESTA sooner than 48 hours, the Rush option guarantees that you have your document in 12 hours. The cost this time is $59.
Super Rush processing time – since this is the fastest option you have at hand, it is the most expensive as well. You will be charged $79, but you can have your ESTA in as little as 6 hours.
Step number two requires you to make the payment and revise your form. The revision is crucial since errors can invalidate your visa. Read your form and look for typos or other mistakes. Corrections are impossible to make once your application reaches processing, so it is best if you double-check the form before moving on.
The last step is when you upload the necessary documentation. Should additional documents be required, you will be notified. When all three steps are done, just submit your application and wait. iVisa.com handles the rest.
We may not be able to tell you how to obtain a United States visa from the UK since this is a job for diplomatic missions. However, if you do not plan to stay in the US for more than 90 days, you do not need a visa. Instead, you can travel with a US ESTA, and iVisa.com can help you get it. The document is valid for 2 years since issue, or until your passport expires, it grants you multiple entries, and you can stay in the US for up to 90 days per entry.