NOTE - If you are a non U.S. citizen and have recently been in any of the following countries you are not allowed to visit the USA right now; South Africa, Botswana, Zimbabwe, Namibia, Lesotho, Eswatini, Mozambique and Malawi.
If you are heading to Massachusetts, you need to be aware of the Massachusetts Covid testing requirements. Since Covid 19 moved across the world, restrictions and requirements have been put into place to limit the spread of this virus in order to protect everyone and get the world back to normal.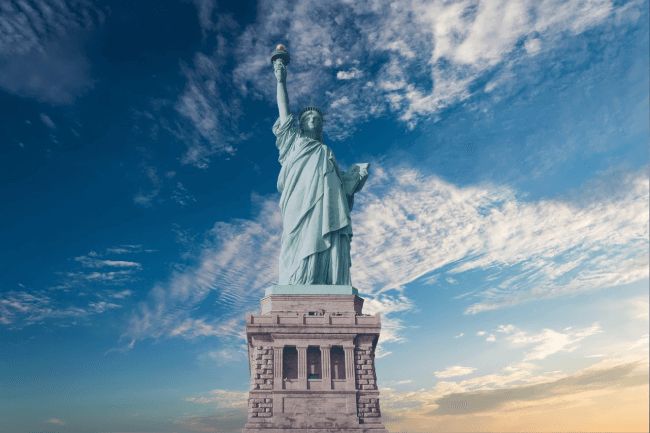 iVisa.com has all of the information you need when it comes to the Massachusetts Covid testing requirements and we can tell you that in addition to the test, you will also need a Health Declaration as well as a United States Attestation Form if you would like to see Massachusetts.
iVisa.com is your one stop shop for all of your travel documentation needs, so let us help you complete everything that you need so you can enjoy the fun parts of planning travel.
What do I do to complete my application?
Follow the simple steps below: The Health Declaration and the United States Attestation Form application needs to be completed using iVisa.com
Pick a package for your processing needs - Standard, Rush or Super Rush.
Choose which payment method you want to use - PayPal account or a credit/debit card.
Provide us with your application and our team of specialists will review it.
Keep an eye out for an email from iVisa.com that will have your travel documents.
Should I get these travel documents in advance?
If you would like to put your mind at ease and relax while planning your travel to Massachusetts, then fill out your Health Declaration and your United States Attestation Form in advance with iVisa.com. This will take the pressure off you and you will not have to worry about trying to find these forms and how to complete them.
Frequently Asked Questions
What fees will I have to pay?
The government has not implemented any fee associated with obtaining the Health Declaration or the United States Attestation Form through the official page but, allowing iVisa.com to complete these documents for you can save you the headache of having to rush to figure out how to fill them out or find them.
See below for our processing fees:
Standard Processing Time:

24 hours

-

USD 26.00

.
Rush Processing Time:

8 hours

-

USD 45.50

.
Super Rush Processing Time:

4 hours

-

USD 78.00

.
What are the Massachusetts Covid testing requirements?
Are you curious about what the Massachusetts Covid testing requirements are?
COVID test prior to arrival: PCR or antigen within 24 hours of departure to the US, regardless of vaccination status or nationality.
COVID test exemptions: Children under 2 and travelers with proof of recovery from COVID-19 within 90 days are exempt.
You will also need to provide the Health Declaration and the United States Attestation Form upon arrival into Massachusetts.
Do these travel documents replace my need to obtain a visa?
No! The visa requirement is completely separate from the Health Declaration and the United States Attestation Form and you will not be able to provide these instead of a visa. The visa or ESTA is a requirement for citizens of some countries and is a separate process. The travel documents above are specifically for minimizing the spread of Covid 19.
Is iVisa.com a safe place for me to enter my personal information?
Yes it is! iVisa.com is an incredibly safe and trusted website that services thousands of customer's personal data a year. We have plenty of satisfied customer reviews to show for our efforts and we have invested in highly secure software to keep our customers' information secure.
I have some unresolved questions and I am not sure where to go?
At iVisa.com we have a very knowledgeable team of customer service agents that are dedicated to providing assistance 24/7 to all of our customers. Feel free to contact us with any issues you may have.
iVisa.com recommends!
Located in the busy, cosmopolitan city of Boston, the Museum of Fine Arts and the Isabella Stewart Gardner Museum house some of the most incredible artwork from around the world, from ancient times to modern day. Works of art are showcased here from all over the world, from Greece to Asia and an entire American wing is home to a wide range of art, gold and silver and designs.
Start in the Museum of Fine Arts and work your way around the world with stunning collections and then head to the Isabella Stewart Gardner Museum that is found right next door. This museum is housed in an intricately designed Venetian building that leads out to a beautiful and impressive garden that makes the museum come alive. If you are looking for something that will engage all of your senses, try these two museums and travel through time and the world while gazing at amazing works of contemporary and traditional art.