Please note that as of June 2022 the CDC no longer requires travelers to present a negative COVID-19 test or documentation of recovery from COVID pre arrival to the US
NOTE - If you are a non U.S. citizen and have recently been in any of the following countries you are not allowed to visit the USA right now; South Africa, Botswana, Zimbabwe, Namibia, Lesotho, Eswatini, Mozambique and Malawi.
New Jersey was the hub of tourism before Covid-19 hit the tourism sector. Now that the cases are multiplying in the State, the local government has introduced a new set of precautions and discouraging unnecessary interstate or international travel into New Jersey. They have also defined what qualifies as essential and non-essential travel to bring clarity to the residents and travelers. The State has released the New Jersey Covid Entry Requirements to keep the residents as well as travelers safe by requiring a new document, the Health Declaration Attestation Form.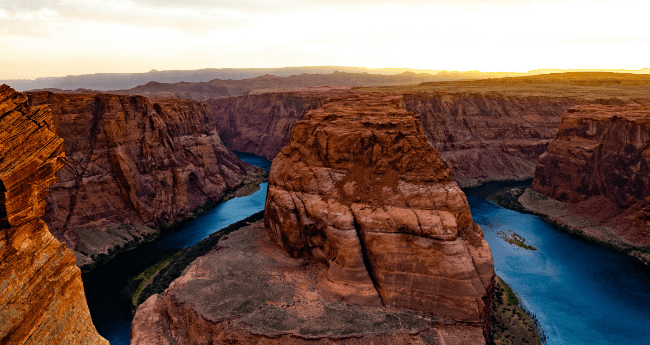 We diligently follow all the updates in the safety regulations across the globe to provide our clients with updated information. This has prompted hundreds of travelers to get their travel documentation done with iVisa.com. If you want to read more about the New Jersey Covid Entry Requirements before applying for documentation, visit the website here.
Why Should I Apply In Advance?
Last-minute rush always tends to bring more hassle and stress while preparing for your visit. On the other hand, if you apply in advance, you can sit back and plan your vacation in peace since you are guaranteed the requisite documents much earlier than the departure date. It is also a great way to make your travel much cheaper. By applying in advance, you also get more time to read and comprehend the terms of the New Jersey Covid Entry Requirements and the relevant documents required, such as the Health Declaration.
Apply for the Attestation Form
Frequently Asked Questions
The objective of this section is to clarify your queries regarding the Health Declaration Form which is listed under the New Jersey Covid Entry Requirements. If you are interested to read more about it, find more details here.
What are the documents required to apply for the Health Declaration Form?
To apply for the Attestation Form to visit New Jersey, you need the following documents:
Passport: You must carry a passport with a validity that extends to up to 6 months from the date of arrival in New Jersey.
Credit/debit card: With any of these accounts, it is much more convenient to make payments for the travel documentation.
Click here to get your Health Declaration
What Are the Restrictions on Gatherings In New Jersey?
With the number of positive cases multiplying by the second, the state has implemented limits on the number of guests that may attend celebrations. Residents are required to limit the number of guests in indoor gatherings to a maximum of 10, and to include only immediate family members. According to the New Jersey Restrictions on Gatherings, the maximum occupancy should be limited to 50 percent of the room's capacity in case of religious occasions. For outdoor gatherings, however, up to 25 guests are allowed provided that social distancing is practiced. But you are only allowed to enter the state if you have qualified for the New Jersey Covid Entry Requirements, according to which the Attestation Form is mandatory.
What Are The Quarantine Rules for Travelers?
New Jersey mandates that travelers undergo a viral test not more than 1-3 days before arrival and 3-5 days after arrival. If you test positive, you should isolate yourself for a period of 10 days and restrain from stepping out, according to the New Jersey Quarantine Rules applicable to travelers. Even if you test negative, you will have to observe a quarantine for 7 days. Moreover, travelers are expected to comply with the New Jersey Covid Entry Requirements even if they tested negative prior to arrival.
What Are The Processing Times?
Standard Processing: This option gets travel documents processed at the standard speed for a reasonable price.

USD 33.99

-

24 hours

.
Rush Processing: Choose this option if you are running out of time to get your documentation done sooner.

USD 54.99

-

8 hours

.
Super Rush Processing: In urgent cases, you can pay an additional price to get it processed within hours.

USD 109.99

-

4 hours

.
What are the Mask Rules in New Jersey?
Once you have complied with the New Jersey Covid Entry Requirements, you should remember to keep your mask on at all times. New Jersey Mask Rules make it compulsory to wear face coverings in both indoor and outdoor public spaces, particularly because social distancing is hard to follow in these places. If you are the host, ask your guests to wear masks in gatherings of any kind, except when they are having food. New Jersey takes its mask rules rather seriously, so make sure you have enough masks with you for the stay.
Apply for the Health Declaration here.
Is iVisa.com safe to use?
iVisa.com has dealt with hundreds of travel documentation for clients across the globe. Your information is safe with us, but if you want more reassurance, you can visit iVisa.com to read our client reviews.
I have more questions, what should I do?
If you want to know more about the Health Declaration and New Jersey Covid Entry Requirements, click here. Alternatively, you may contact our customer service team for related queries.
iVisa.com Recommends
There are a few things you should not miss out on if you make it to New Jersey, the first one being the famous Atlantic City. Another amazing tourist spot is Liberty State Park where you will witness some of the most amazing views. However, keep in mind that you have to abide by the New Jersey Covid Entry Requirements in the first place. Have a safe visit! Thank you for trusting iVisa.com. Visit us again!