Please note that as of June 2022 the CDC no longer requires travelers to present a negative COVID-19 test or documentation of recovery from COVID pre arrival to the US
Although most US citizens are getting vaccinated at a fast-paced, you still need to check whether you have covid or not. The best option is to get tested regularly. Fortunately, Miami-Dade County has made all the efforts to offer free testing at drive-up, walk-up, and mobile sites.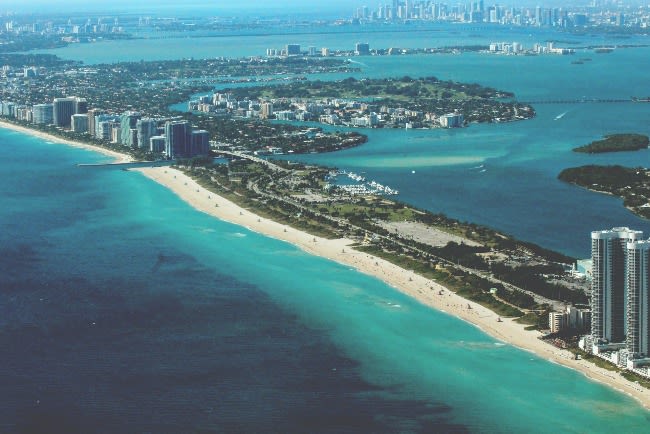 For the option to travel abroad, you also need to get tested. Usually, countries request US citizens to get tested and bring negative results. Make sure to have them before your trip. Also, you should check the Health Declaration, a mandatory health document that travelers should bring with them to almost any destination.
If you're an incoming visitor and looking forward to enjoying Miami, you need to follow the US Government measures. You will need United States Attestation Form before you land. There is a 10-day recommendation for a quarantine period, as well.
PCR Testing in Miami, FL, USA, is available for free. Check more about it in the following lines.
How can I get a PCR test in Miami, FL, USA?
Miami-Dade County has displayed a big amount of places for people to get tested for free. You can choose between drive-thru, walk-up, or mobile sites. Still, these places could give preferences to people with symptoms or elderly, so make sure to check any recommendations before heading to a specific site. The local government recommends getting tested even if you don't have any symptoms. You could be a threat to others if you don't confirm whether you have the virus or not. Remember that your results are usually available between 3 to 5 days after your test. Still, this could change due to demand.
Also, you can opt for private options that will charge you a fee or charge it to your health insurance. There is a location finder on the Miami-Dade Country page. You could search per zip code or name.
Keep reading all about PCR Testing in Miami, FL, USA, for more details about getting tested soon.
PCR testing for travelers from the USA
If you're thinking about traveling abroad soon, it's likely you will need to get tested. Most countries request negative results from a PCR test for a smooth entry. These results assure you don't have the virus so the local population can be safe. Check your options within Miami, whether the free ones or the tests offered by private clinics.
On the other hand, you will need a health declaration. This type of document allows health authorities to track and trace incoming visitors. You will need to provide health and trip details to acquire it. PCR Testing in Miami, FL, USA, is possible! Get tested now!
PCR testing in Miami, FL, USA for foreign visitors
In case you're arriving in Miami soon, you need to check what health guidelines are in place now. The US Government recommends that you go through an isolation period of 10 days. Although cases are down, you will need to wear a mask and practice social distancing.
Another thing to worry about is the United States Attestation Form. Luckily, iVisa.com is on your side with the right knowledge to help you. The process is 100% online, and we have our team ready to answer any questions 24 hours a day. PCR Testing in Miami, FL, USA, is available for everybody. Check your options and continue traveling around Miami.