Please note that as of June 2022 the CDC no longer requires travelers to present a negative COVID-19 test or documentation of recovery from COVID pre arrival to the US
As most US citizens are getting vaccinated against coronavirus, it's still important to continue to get tests as vaccines don't prevent getting covid-19. The New York Government has made available lots of testing sites, so you're sure whether you have covid-19 or not. However, not all these sites offer free PCR testing, so check beforehand whether it's offered by the NYC Test and Trace Corps or other entities within the NY Government.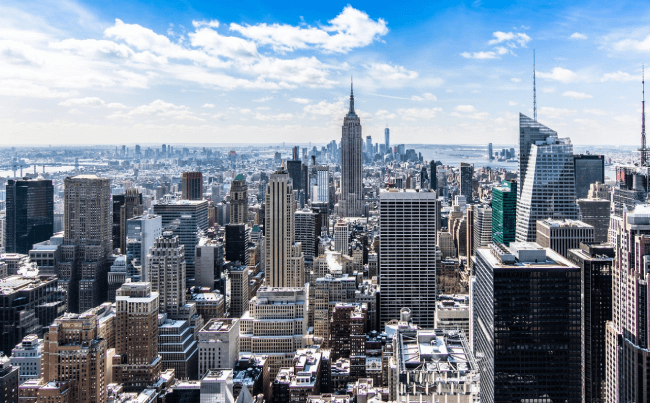 On the other hand, if you have a US passport and think about traveling soon, you may need to get a Health Declaration. This mandatory document will specify all your health details to the health authorities at your destination.
In case you want to make New York your next destination, you must have the New York Traveler Health Form with you. You may need to quarantine for three days and get tested on the 4th day to leave the quarantine earlier.
PCR Testing in New York, New York, USA is possible! Review all the options you can have.
How can I get a PCR test in New York, USA?
The New York Government has settled an online page with all the information you need in case you need to get the PCR testing in New York, New York, USA. Search for the location closest to you and go for your PCR test. Remember that only the sites related to NYC Test & Trace Corps are free of charge. Some recommendations for New Yorkers are:
Get tested whether you have symptoms or not.
If you have a negative result but you're concerned about possible exposure, have been in a large crowd, have had contact with a person with COVID-19, have symptoms, work at a nursing home or shelter, or plan to visit a person with a severe case of COVID-19, you should get tested.
Go for your PCR Testing in New York, New York, USA, and continue to be safe. The only way to control the pandemic is by complying with all health protocols.
PCR testing for travelers from the USA
Now that cases have lowered in most countries, we know you want to start traveling again. Always check whether the country you want to visit requests a negative PCR test as it's usually mandatory not only for US citizens but for any traveler. In case you need this test, check alternatives in private clinics or at La Guardia airport. Over there, you will find a free testing site for all passengers, and no insurance is required.
Moreover, you must obtain a health declaration before your trip. Most countries are requesting this health registration to keep incoming visitors safe from coronavirus. Remember that you can always count on the PCR Testing in New York, New York, USA.
PCR testing in New York, USA for foreign visitors
If you're planning a trip to New York, if you were out of the city for more than 24 hours and come from a CDC Level 2 or Higher Health Notice country, you will need to quarantine at least for three days. During your fourth day of the quarantine, you will need to get another PCR test. If you obtain a negative result, you could leave the quarantine early.
On the other hand, you must have a New York Traveler Health Form before you land in NYC. Don't worry! Because iVisa.com can help you with the procedure as it's 100% online. We have our support agents ready to support you and answer all your questions 24 hours a day. Go for your PCR Testing in New York, New York, USA.