Please note that as of June 2022 the CDC no longer requires travelers to present a negative COVID-19 test or documentation of recovery from COVID pre arrival to the US
The interview is an important part of the application process for the US B1/B2 visa. Many people worry about the interview and lots of individuals get rejected due to a poor interview. This is precisely why we developed a list of the most common B1/B2 visa questions that the consular officer may ask.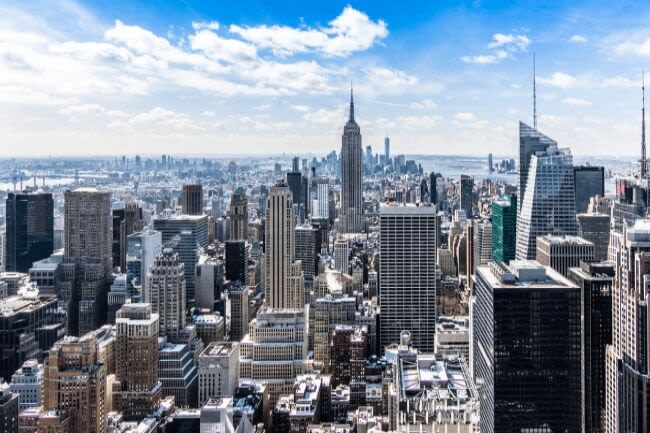 After you complete the B1/B2 visa application on VisaExpress and you have the confirmation page, you'll be able to schedule an interview. Keep reading to discover the tips for answering these questions in the best way possible.
Get ready for your U.S. Visa with VisaExpress
What is a U.S. Visa?
It is a physical visa that's set in one of those pages of your passport. This type of visa has an issue and expiry date and it is intended for people who want to go to this country for tourism and business functions.
Keep reading below to see the Possible B1/B2 visa questions during the interview.
What documents or items are necessary to obtain a U.S Visa with VisaExpress?
You can easily obtain your visa by using the services rendered at VisaExpress, an online company that helps you with most of your U.S. Travel needs. They do not offer you the visa per sé, but make the process a lot easier for you, especially when preparing for the interview.
However, to make that possible, you must have the following items on hand:
Your passport, valid for at least six months beyond your period of stay in the USA.
Your Digital picture.
Your Travel itinerary, if you've already made travel arrangements.
Your Dates of the last five visits or excursions to the United States, in case you have traveled there. You can be asked for your international travel history for the previous five years.
Your Resume or Curriculum Vitae. You could be required to provide information about your present and previous education too.
Other Info. Some applicants, based upon the purpose of traveling, will be requested to supply information when completing the online application.
How is the application process with VisaExpress?
The program for a US B1/B2 Visa with VisaExpress is very Simple. It only includes three steps:
Complete the form with your general data on our site and choose the type of processing period you wish to obtain for the visa application.
Assess that your information is correct.
Finally, you'll have to make the respective payment with your debit or credit card and upload a photo along with other documents that are necessary for this kind of visa. Bear in mind that in some cases, the applicant is going to have to upload more documents, but it is going to depend on individual conditions.
When you finish your visa application, the VisaExpress team will contact you through email or phone to schedule an appointment for an interview in the U.S. Embassy/Consulate (in your country of source).
Continue reading to see the Possible B1/B2 visa questions during the interview.
How much will the B1/B2 visa renewal cost at VisaExpress?
As for the total price, you will be glad to see that VisaExpress offers an excellent fee, just like iVisa.com does. By paying only $159, you will enjoy the Concierge Service. In other words, the service offered by VisaExpress includes the visa processing fees PLUS 2 years of Concierge Service while in the USA.
Please remember that the U.S. Government fee is NOT included: It costs $160 (DS 160 FORM)
Learn more about the Possible B1/B2 visa questions during the interview below.
How long does the visa process usually take?
There's not a specific processing time for each traveler. Processing a visa can take up to 2 or 8 weeks, depending on each case, so better be patient with that. See below the Possible B1/B2 visa questions during the interview.
Get to know the Possible B1/B2 visa questions during the interview
Some common questions asked during a US visa interview are:
Why would you want to go to the USA?
Why have you chosen this time period? Why not another?
How long will you stay in the USA? Can you not fulfill your purpose in a shorter time period?
Is there a place for you to remain in the United States? Where?
How much do you believe your trip is going to cost? Do you have the means? Can you show me? (bank statement, as an example)
Can you reserve a flight for the United States of America?
Have you been to the United States before?
Who will attend you on this trip?
Will you have travel insurance? If not, do you plan to purchase it?
What do you do for a living?
What is your annual income?
Will you come back to your country of origin?
How can I be confident that you will come back?
Do you have property?
Who will look after the home when you are gone?
Do you have a letter of invitation? If yes, can you show it?
How many kids do you have?
Do you pay taxes?
How will you move from 1 spot to the other when you arrive in the US?
Do you own a car?
Do you have siblings?
Where can I read more about the B1/B2 visa renewal process?
Communicate with our customer service agents who are available 24 hours a day. They can help you more with the possible B1/B2 visa questions during the interview.