NOTE - If you are a non U.S. citizen and have recently been in any of the following countries you are not allowed to visit the USA right now; South Africa, Botswana, Zimbabwe, Namibia, Lesotho, Eswatini, Mozambique and Malawi.
Rhode Island has now made their tourism sector more stringent during the ongoing global pandemic. The authorities have issued certain guidelines to ensure that public health and safety are not compromised, neither for the residents nor the tourists. One of these restrictions includes the mandatory Attestation Form for entry. There are several other safety measures enforced in the State known as the Rhode Island Covid Travel Restrictions. Log on to iVisa.com for more details.
We strive to keep up with the global health policies and the amendments happening every now and then to provide accurate information to our clients. iVisa.com will help you with the documentation and to get familiar with the Rhode Island Covid Travel Restrictions. For further information, visit the website here.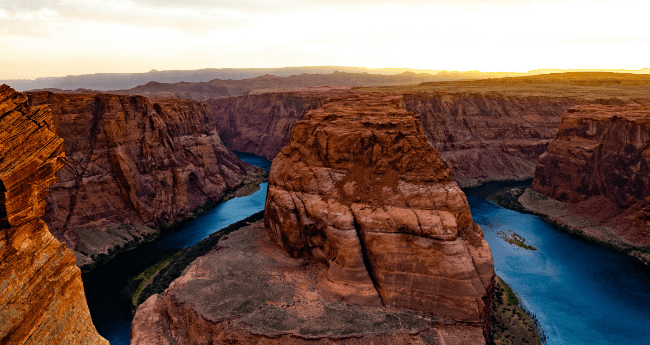 Why Should I Apply In Advance?
If you apply in advance, it gives you more time to learn more about the Rhode Island Covid Travel Restrictions. It is also better to apply what ahead of your journey to avoid last-minute panic and stress. Documentation for a Health Declaration is a complicated procedure so do not keep it for the end. After all, it cuts down on the cost and gives you a hassle-free vacation in Rhode Island.
Frequently Asked Questions
Scroll through some of the most common queries regarding the United States Attestation Form and the Rhode Island Covid Travel Restrictions.
What are the documents required to apply for the Health Declaration Form?
To apply for the Attestation Form, the following documents are required:
Passport: To get the Attestation Form, you need a passport that will be valid for another 6 months.
Credit/debit card or a PayPal account: While applying for your travel documents, these accounts will make payments convenient.
What Are The Rhode Island Covid Travel Restrictions?
Rhode Island has implemented certain guidelines to be followed by tourists in the state. The first requirement is to get the Covid test done. It has also been made mandatory to follow the Rhode Island Covid Travel Restrictions as well. One of these restrictions is to observe a 10-day quarantine upon arrival. However, if you tested negative for Covid after arrival, then you can explore the island after a 7-day quarantine. This is applicable to international travelers. If you are a domestic traveler hailing from a hotspot area of the District of Columbia, then you will have to produce a certificate showing that you tested negative less than 72 hours before arrival.
Complete your application here
What Are The Processing Times?
Standard Processing: This is a budget-friendly option that will deliver your visa well in time for your trip.

USD 26.00

-

24 hours

.
Rush Processing: For people who are running out of time to get their documentation done, this option is more suitable. Please note that additional charges apply.

USD 45.50

-

8 hours

.
Super Rush Processing: If you need your document urgently, pay a higher price and get it within one hour.

USD 78.00

-

4 hours

.
How Is Covid Testing Done In Rhode Island?
The Health Department in Rhode Island has made several provisions for people to get tested for Covid-19. You can book a free appointment online for yourself or for your dependent child on the state website. If you want to be tested urgently within your community, you will have to contact the Beat Covid Hotline and inquire about the same. You can also schedule an appointment with a local respiratory clinic as well for a Covid test. This is also a part of the Rhode Island Covid Travel Restrictions.
Apply for your Attestation Form here.
How Are Travelers Tested for Covid in Rhode Island?
Rhode Island recently updated its safety measures and made it compulsory for all travelers to produce a lab report indicating that they tested negative for the virus. Unless you display this at the airport, you will not be permitted entry. Residents may follow the local covid testing guidelines, but this will not suffice for travelers. Book an appointment to get a PCR test done upon your arrival. You will find the link for the same on the state website. This has been included in the Rhode Island Covid Travel Restrictions.
Is iVisa.com safe to use?
Several travelers around the world have trusted iVisa.com with their documentation and their data. We value your privacy and safety equally. You can visit iVisa.com to go through our client reviews.
I have more questions, what should I do?
To know more about the Attestation Form which is a part of the Rhode Island Covid Travel Restrictions, click here. You can also contact our customer service team any time of the day for more details.
iVisa.com Recommends
Rhode Island is a great choice for a lavish vacation in the United States. If you are looking around for places to visit, you should start with Cliff Walk at Newport. Drop by the Roger Williams Park Zoo in Providence if you want to explore some exotic flora and fauna. If you want to experience something fascinating, head to the WaterFire Providence where you will come across 100 bonfires being lit up at once. But do not compromise on the Rhode Island Covid Travel Restrictions while you enjoy your vacation. Wish you a safe journey! Thank you for trusting iVisa.com. Visit us again!