Please note that as of June 2022 the CDC no longer requires travelers to present a negative COVID-19 test or documentation of recovery from COVID to enter the US.
The duration of a U.S. B1/B2 visa refers to the amount of time that the document is valid and will allow you to stay in the United States. It is also referred to as the maximum stay. Although the maximum duration of a B1/B2 visa is usually ten years, this may differ for each traveler. The duration of your visa is ultimately decided by the consular office in charge of stamping your passport.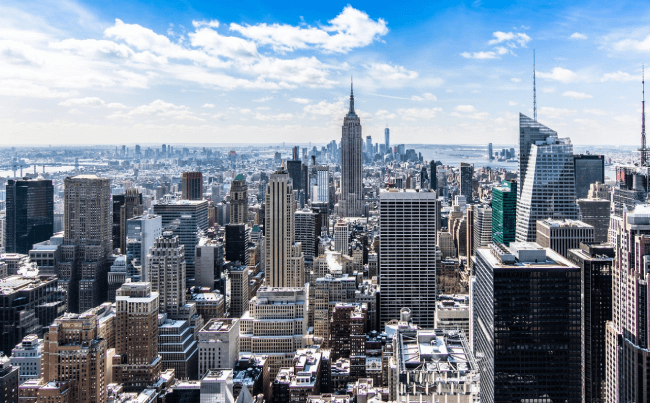 Keep in mind that applying for a B1/B2 Visa is mandatory if your country of origin is not under a U.S. Visa-waiver program. Applying for this document is not impossible, but it can be tricky if you do the entire process by yourself. That's why we highly recommend using iVisa's services.
With iVisa, you have the option to apply online or offline depending on your nationality. Besides, their team can help you get ready for the embassy interview. By reading the info below, you can learn more about this process and the B1B2 visa duration.
Use the iVisa B1/B2 visa renewal application here
What should I know about the B1/B2 visa duration?
The US B1/B2 Tourist visa is valid for 10 years after issued. It means that after that time, you will need to renew your B1/B2 Visa if you want to stay in the United States long-term again. Also, it allows you to stay in the U.S. for a maximum of 180 days Per Entry.
Get more help about the B1/B2 visa duration with iVisa.
What documents do I need to apply for this visa?
The first step in the visa renewal or application process is to make sure that you meet the requirements. Fortunately, the list is not too long, so the chances of you already having some of the documentation you need are quite high. Here is what you must provide to process your visa with iVisa:
Valid passport – Make sure it's valid for at least another 6 months. If you are renewing a visa, this passport should contain the visa that expired.
Digital photo – The picture needs to follow all the passport photo guidelines. For example, it must be a recent photo, taken against a white background. You should not wear a hat or mask, and your ears should not be covered.
E-mail address – The iVisa Team will send you the confirmation via e-mail in PDF format, make sure that the email address you provide is accurate and that you have access to it.
Means of payment – This service accepts multiple methods of payment, so you can use the one that is most convenient for you. You can use credit/debit cards.
Your last US visa — Only if you are renewing your visa.
Additional Information – You may be asked for more supporting documents, especially when applying for the first time, so keep them close to hand.
Read below to learn more about B1/B2 visa duration.
How can I apply for a B1/B2 Visa with iVisa?
The application process is effortless when using iVisa. It is split into three steps, which are:
First, fill in the form with your information.
Second, review the information to avoid mistakes.
Third, pay for the fees with your debit or credit card to finish.
These steps are the same when renewing a visa.
Click here to start the process. If it is your first time getting a visa, then you will only have to submit your form and wait for their agents to set up an appointment for an interview at the U.S. Embassy or Consulate closest to you (if necessary).
See more information about the B1/B2 duration below.
How much does the B1/B2 Visa cost with iVisa?
At iVisa.com we've been giving some of the lowest processing prices in the world and our faithful clients will be glad to see that for only USD $149.99, travelers will benefit from our Concierge Service. This service covers the visa processing PLUS unlimited access to our team of iVisa Experts who will guide you throughout the process from start to end. In addition, iVisa also includes the government fee of USD $160.00 in the payment.
Continue reading below to get more info about the B1/B2 visa duration.
How long does it take to get my B1/B2 Visa?
Like other application processes, the processing time is quite tricky to predict. It could take between two to eight weeks for homeland security officers to verify the details in your B1/B2 visa. Rest assured that the iVisa team team makes sure that all the information in your request form is correct.
See more info about the B1/B2 visa duration below.
I have more questions about the B1/B2 visa duration, where can I find more information?
To get more help about the B1/B2 visa duration, click here and start chatting with one of our customer service agents. Also, you can find more info on our website.