Please note that as of June 2022 the CDC no longer requires travelers to present a negative COVID-19 test or documentation of recovery from COVID pre arrival to the US
U Visas are visas set aside for foreign victims of certain crimes, especially those who have suffered from physical or mental abuse. This type of document works as a green card, but it is important to consider some details before applying for it. Learn more about the U Visa for Victims of Criminal Activity in this article.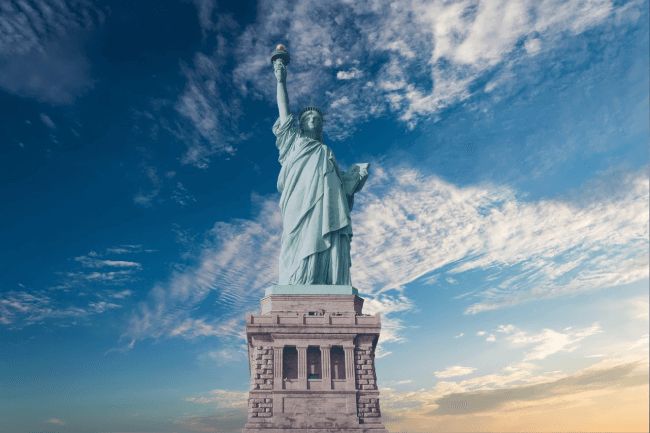 What is the U Visa for Victims of Criminal Activity?
The U Visa for Victims of Criminal Activity is a type of green card given to victims of certain crimes who have experienced mental or physical abuse and are ready to help government officials to investigate or prosecute criminal activity. This visa was created with the passage of the Victims of Trafficking and Violence Protection Act, which includes the Battered Immigrant Women's Protection Act.
Only certain citizens can apply for this visa, as it was created to investigate and prosecute cases of domestic violence, sexual assault, human trafficking, etc. while also helping the victims of these crimes.
In the article below, we will explain more details about the U Visa, including who can apply for it, how much is the cost, and what requirements are needed.
Who is eligible to get the U Visa for Victims of Criminal Activity?
You may be eligible to apply for a U Visa only if you meet these criteria:
You are a victim of criminal activity.
You have suffered mental or physical abuse due to criminal activity.
You have information about the criminal activity.
You are helpful to law enforcement in the investigation or prosecution of the crime.
The crime happened in the U.S. or violated U.S. laws.
You are admissible to enter the U.S.
All About the U Visa for Victims of Criminal Activity
How much does it cost to apply for a U Visa for Victims of Criminal Activity?
Since this is a special visa created for victims of criminal activity, there is no fee to pay for the visa per sé. The U visa non-immigration application process is free, but only through the USCIS. However, we remind you that an Application Fee must prepare for the Interview if the initial petition is approved. The Application Fee is USD160.
You may also pay a visa issuance fee, but only if your nationality is applicable.
How long does it take to process a U Visa for Victims of Criminal Activity?
The process to obtain a U Visa for Victims of Criminal Activity can take several weeks depending on certain circumstances, including gathering the required documentation (proof of criminal activity, for example) and also getting ready for the interview at the embassy.
There is no "one size fits all" when we talk about processing time, as it depends on the victim and the urgency as well. However, we can say that most of the time, the average processing time can take from 1 month to 6 months.
If you are a victim of Criminal Activity, and you are planning to sign a petition for the U Visa, then we recommend gathering the minimum documentation required on time. If your Petition for U Nonimmigrant Status is approved by USCIS and you are outside the U. S., then you must apply for the U visa at a U.S. Embassy or Consulate as soon as possible in your country of origin.
Can I apply for a U Visa online?
Yes, the process to obtain a U Visa is online, at least the first part (before attending the interview at the Embassy).
One of the first steps to obtaining this visa is to fill in an Online Nonimmigrant Visa Application (Form DS-160), which is available on the USCIS webpage. Once you finish this part, you will be able to schedule your interview at the nearest U.S. Embassy or Consulate.
The only presential part of this process is when attending the interview, as it is necessary to go to the U.S. Embassy or Consulate designated.
How can I apply for a U Visa?
There are some steps to complete before obtaining the U Visa. Be aware that these steps and how you complete them may vary at the U.S. Consulate or Embassy where you decide to apply. You can always contact the U.S. Embassy directly to receive more specific information about the application process.
At iVisa.com, we decided to enlist the basic steps to complete the entire process and therefore obtain this visa without much complication. However, we insist that you if you have any doubt about it, contact the U.S. Embassy near your location whenever possible.
These are the steps to follow:
Step 1: You must fill in Form I-918 (Petition for U nonimmigrant status). If you are living in the US, then an authorized official must sign this document stating to prove that you have been, will be, or are of help to the United States government. However, if you are outside the U.S., you may need a U Visa Attorney to get help in this part of the petition.
Step 2: You have to complete the Online Visa Application (Form DS-160). In this part, you also have to upload a photo.
Step 3: You have to schedule your interview at the nearest U.S. Embassy or Consulate.
Step 4: You have to gather the required documentation to take it to the interview and then attend the interview.
Step 5: Once you finish the interview, you must wait for the result so that you can be informed of approval. In that case, you will receive by mail or email all the information regardless of the case so that you can obtain the U Visa without much complication. Remember that you will receive further instructions about helping the U.S. Government with criminal activity as well.
Required Documents
Aside from the eligibility, there are some documents you must have on hand once you are ready to apply for the U Visa. In other words, these are the basic requirements to process this visa and attend the interview:
Valid passport.
Nonimmigrant Visa Application, Form DS-160 confirmation page.
Application fee payment receipt, only if you are required to pay before your interview.
Passport photo.
Form I-797, Notice of Action, from USCIS showing approval of a U nonimmigrant petition. This is very important before finishing the process and attending the interview.
Do not forget that you will also need valid proof for the criminal activity and other requirements to get approval. You should also be aware that for you to be considered a victim of criminal activity in the U.S., you must have suffered from one of the following criminal situations:
Abduction
Abusive Sexual Contact
Blackmail
Domestic Violence
Extortion
False Imprisonment
Female Genital Mutilation
Felonious Assault
Fraud in Foreign Labor Contracting
Hostage
Incest
Involuntary Servitude
Kidnapping
Manslaughter
Murder
Obstruction of Justice
Peonage
Perjury
Prostitution
Rape
Sexual Assault
Sexual Exploitation
Slave Trade
Stalking
Torture
Trafficking
Witness Tampering
Unlawful Criminal Restraint
Other Related Crimes
Tips for Filling out the U Visa for Victims of Criminal Activity
The following recommendations can be very helpful if you are considering getting the U Visa for Victims of Criminal Activity, especially when gathering the required documentation as we know that it may be a complicated and delicate process:
Most of the time, a lawyer is needed when processing a U Visa. You may need one to get better help with this case, especially if you are outside the United States.
Remember gathering all proof about the criminal activity in which you were a victim. Photographs, screenshots, voice mails, and others can be very helpful for this case, and with the help of a lawyer, it can be a lot easier for you to process this visa.
Always review the information you offer before submitting it, including your full name. This is extremely important to succeed with your U Visa application.
How does applying with iVisa.com work?
iVisa.com is an authorized company to issue visas and other travel documents. We do not process U Visas yet, but we are trying our best to include an automated service to process this visa in the easiest and fastest way possible. In the meantime, do not forget to explore our website if you are searching for other documents to travel abroad.
The best part of using our services is that you can enjoy these benefits:
Online forms with understandable language. Our application forms turn complex government language into something easier to understand.
Experts ready to check your documents. We'll check your entire application to ensure your application is error-free.
100% government compliant photos. Getting the right photo is important, especially in visa processes. You can use our photo service to get exactly the right photo for your documentation processes, all from the comfort of your home. Just take a selfie and our experts will ensure it meets the correct requirements for your visa type.
Complete guidance every step of the way. Our 24/7 customer service team is always prepared to help you on your application journey.
Frequently Asked Questions
Is it 100% guaranteed that I will receive the U Visa once I apply for it?
Unfortunately, there is no way of knowing if you will be issued a visa once you apply for it, not even after attending the interview. Therefore, we advise you not to make travel plans or buy tickets until you have a visa.
Can I apply for my family members?
Yes, family members of nonimmigrants who are qualified for U visas may be eligible for visas – U-2 visas for spouses, U-3 for children, and U-4 for parents.
Is it safe to use iVisa.com to apply for an F Visa (Academic Student Visa)?
After we launch the electronic process to help you with the U Visa, you can feel very safe because we always provide reliable services. We do not put any information in danger. Besides, we always help our customers with any doubt they have through our customer service center.
I have more questions about this visa, where can I find more info?
Applying for a U Visa for Victims of Criminal Activity is not too difficult, but it can be a bit stressful, which is why we are ready to help you with this matter by offering you valuable information and appropriate guidance 24/7. Plus, we may offer a faster service to process this renewal very soon.
We remind you that you can always read more information about our services at iVisa.com's page or you can also contact our customer service center, which is available at any time to help you with any doubts you have!