Please note that as of June 2022 the CDC no longer requires travelers to present a negative COVID-19 test or documentation of recovery from COVID pre arrival to the US
As a traveler from the Dominican Republic, you must apply for the B1/B2 Visa for a smooth entry to the United States. Don't worry! We have the right solution! In iVisa, we can provide all the support to get you through the online procedure.
Anybody is eligible to apply for the B1/B2 Visa as long as you travel for tourism, business, or medical reasons. Depending on your nationality, an interview at the US embassy may be necessary. iVisa can assist you with the US B1B2 Visa for Dominican Republic Citizens.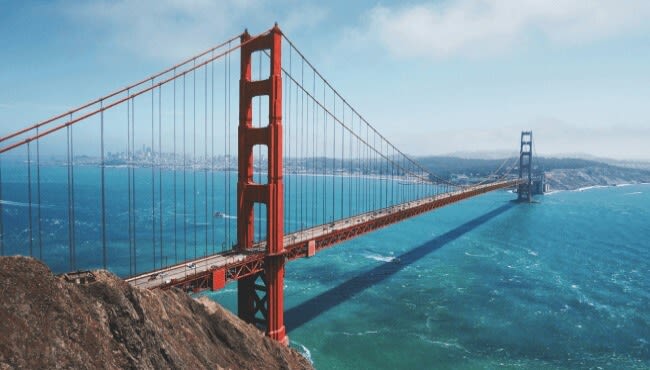 Frequently Asked Questions
WHY DO I NEED A B1/B2 VISA?
The B1/B2 Visa is necessary for your entry to the United States. Also, you need to have a valid passport from your home country. Both documents are compulsory.
WHAT IS THE B1/B2 VISA?
The B1/B2 Visa is a multiple entry visa and the official travel document you need to travel to the United States for tourism, business, and medical reasons. If you're looking to work or to live permanently in the US this visa is not for you.
Check all about the US B1/B2 Visa for Dominican Republic Citizens with us.
WHAT IS THE PROCESSING COST?
iVisa offers you a variety of prices according to your time and needs. In addition, we include the USD $160.00 MRV fee and we provide you with a visa expert to help you through the whole process to achieve success!
You can check our prices here.
WHAT ARE THE REQUIRED DOCUMENTS?
Collect the following requirements:
Valid passport - Your passport must be valid for six months.

Digital photo - It should be passport size.

Email address - Receive the travel documentation through email.
We can help you with the US B1/B2 Visa for Dominican Republic Citizens. Click here.
HOW LONG CAN A TOURIST STAY?
A tourist carrying a B1/B2 Visa can stay in the US for up to 180 days Per Entry per visit. Also, the travel document is valid for 10 years after issued.
Learn more about the US B1/B2 Visa for Dominican Republic Citizens at iVisa.com.
HOW CAN I APPLY FOR A US B1/B2 VISA?
The application process is simple and you need to follow these steps:
Fill out the online simplified application with the guidance of our Didactic Manual and pay your chosen fee with credit/debit card or with PayPal.

Get unlimited support during the entire process from our team of iVisa Experts that will help you apply correctly.

Send all the required documents to the Embassy or Consulate, and attend the Visa Interview if needed.

Receive your new visa and get ready to travel!
Pretty easy right? Apply with iVisa here.
IS IVISA.COM SAFE?
Of course! We provide a safe platform for any travel requirement you may need and we have a solid security system to protect your personal information.At iVisa we care about your privacy and security. You can check what our clients think about iVisa services here.
WHERE CAN I GET MORE INFORMATION?
You can contact our team of experts at iVisa page for all the details you need about the US B1/B2 Visa for Dominican Republic Citizens. We are available 24/7!
Apply now and travel to the United States soon.
iVisa.com Recommends
The United States is home to NASA, a center that has dedicated a lifetime to exploring and researching space. Head to the Kennedy Space Center to learn more about NASA. We recommend spending time learning and educating yourself. Check the rocket garden, the Atlantis space shuttle, the Heroes and Legends exhibit, and more spaceships.
Located in Theodore Roosevelt Park, the American Museum of Natural History provides one of the most fascinating trips through US natural history. It provides twenty-six buildings housing halls, a planetarium, and a library. Make your way to the Halls of African and Asian Mammals, New World Mammals, Birds, Reptiles, and Amphibian Halls. Don't miss the Human Origins and Culture Hall. The best part is the fossil displays. Check the Tyrannosaurus Rex and Brontosaurus.
Visit New York for a taste of the Big Apple. Book a tour of the famous Statue of Liberty and Ellis Island. Don't miss Manhattan, where you can spot luxury high-rise buildings. The United States is waiting for you! Apply with us here.