Do note that iVisa.com is only processing US B1/B2 visa renewals for Peru. If you want to renew your visa, apply here. We will be able to offer this product to new visa applicants very soon
In the meantime, below you will find useful information to keep in mind for your US visa renewal application.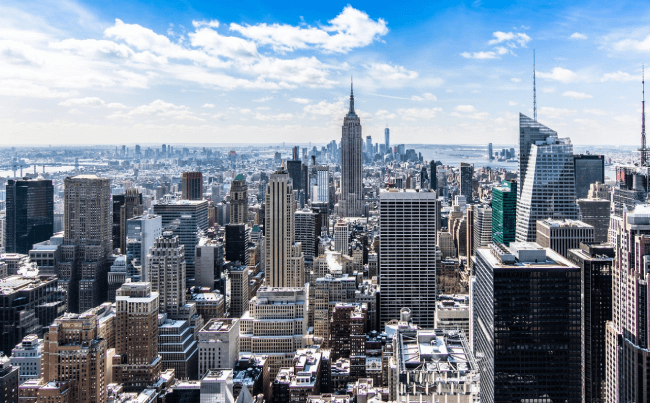 To enter the United States of America, you will need a B1B2 visa. A B1 visa allows you to conduct temporary business in the country and a B2 visa is for tourist purposes. To simplify the process, now these two visas come in a combined form. Peruvian citizens can visit the website iVisa.com to apply for a combined B1B2 visa renewal. We hope to offer the US B1B2 Visa for Dominican Republic Citizens online soon.
iVisa.com gives you information about the process of applying for the visa in detail. The whole process for application is simple and can be completed within a short amount of time without any trouble.
Peruvian citizens only can apply for a B1B2 visa renewal right now and get it approved within no time via iVisa.com.
Frequently Asked Questions
WHY DO I NEED A B1B2 VISA?
Your passport from the country of your residence is necessary to be able to travel to the US but in addition to it, you will need a US B1B2 Visa for Dominican Republic Citizens to do so. Both the documents are compulsory to be able to enter the US.
WHAT IS A B1B2 VISA?
It is a combination of the originally separate B1 and B2 visas that were used for business and tourist purposes. Get your US B1B2 Visa for Dominican Republic Citizens at iVisa.com soon for a more hassle-free travel experience.
WHAT IS THE PROCESSING COST?
Standard Processing takes

3 days

to process and costs

USD 200.00

.
Rush Processing takes

24 hours

and costs about

USD 230.00

.
Super Rush Processing takes

8 hours

and costs

USD 250.00

to process the application.
PLEASE NOTE: These prices are only valid for Peruvians. So the cost may vary according to your nationality.
WHAT ARE THE REQUIRED DOCUMENTS?
A passport that is valid for at least 6 months.
A digital photograph that is passport size.
Email is necessary for the application
Payment options like WePay or a credit or debit card
HOW LONG CAN A TOURIST STAY?
If you have a US B1B2 Visa for Dominican Republic Citizens you can stay in the US for a maximum of 180 days Per Entry. This visa allows you Multiple Entry and once you apply for the visa it stays valid for 10 years after issued.
IS IVISA.COM SAFE?
Yes, iVisa.com is a very safe and user-friendly website. Apply with iVisa.com for excellent service and on-time documents. All your information stays protected with this website and you will soon be able to apply for your US B1B2 Visa for Dominican Republic Citizens with simplicity.
WHERE CAN I GET MORE INFORMATION?
Obtaining a US B1B2 Visa for Dominican Republic Citizens on iVisa.com takes a minimum amount of time. To know more, about the details on how to apply for your combination B1B2 visa visit the iVisa.com website.
iVisa.com Recommends
Have you wondered what it would be like sitting in a space shuttle? To satisfy your curiosity iVisa.com recommends you visit the Kennedy Space Center. Branched out of NASA, a visit to this place offers you an incredibly enlightening and educating experience. To get your money's worth, spend a good amount of time there instead of rushing the experience. Visit the popular attractions like the rocket garden, the actual Atlantis space shuttle, the Heroes and Legends exhibit, and other interesting spaceships.
Located in Theodore Roosevelt Park, the American Museum of Natural History has twenty-six interconnected buildings which house exhibition halls, a planetarium, and a library. A variety of halls display different specimens like the Hall of Asian Mammals, Hall of African Mammals, New World Mammals, Birds, Reptiles and Amphibians Hall, Human Origins and Culture Hall, etc. Several fossils are displayed like Tyrannosaurus Rex, Brontosaurus, etc. iVisa.com suggests you learn more about the US B1B2 Visa for Dominican Republic Citizens to be able to visit these places.