Please note that as of June 2022 the CDC no longer requires travelers to present a negative COVID-19 test or documentation of recovery from COVID pre arrival to the US
The US Citizenship | Naturalization | File N-400 is a process that certain citizens can make to become U.S. citizens. However, there are certain rules to follow and the eligibility is limited, which is why we decided to create this complete guide for help.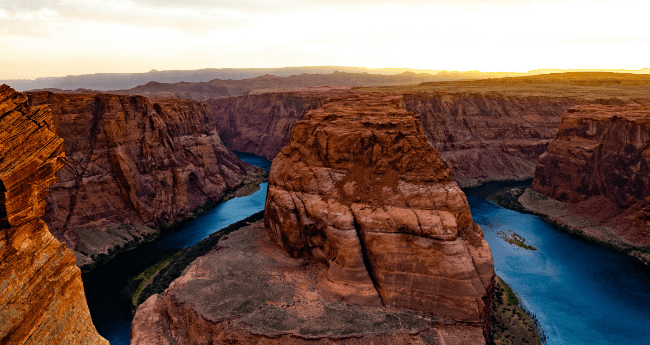 What is the US Citizenship | Naturalization | File N-400?
Naturalization is a method through which an immigrant to the US can become a U.S. national. Only certain people can apply for US Citizenship through Naturalization, and one of the main requirements is to be a green card holder or meet military service conditions.
Permanent residents in the U.S. use Form N-400 to apply for U.S. citizenship through a naturalization process. This form is the first step to complete the naturalization process and therefore become an American.
In the following article, iVisa.com will explain more about the US Citizenship | Naturalization | File N-400, including who is eligible for it, how much does it cost, and how much time will be necessary to complete the process.
Who is eligible to get U.S. Citizenship through Naturalization (File N-400)?
Only people who meet the eligibility requirements can fill in File N-400 and obtain U.S. Citizenship through Naturalization. The most important requirement is to be at least 18 years old and be a green card holder for at least 5 years (or three years if the applicant is married to a U.S. citizen). The only exception goes to those who apply based on military service.
The eligibility requirements to get U.S. Citizenship are as follows:
You must be a green card holder for five years and live in the U.S.
You must be 18 years old or older.
You have to be physically present in the US for at least 30 months before applying for citizenship.
You must have lived in the state where you will complete the process (for at least three months before applying).
You must be fluent in the English language.
You have to be familiar with American history and society.
You have to be able to make an Oath of allegiance (There might be exceptions for those whose religion does not allow oaths).
All About the US Citizenship | Naturalization | File N-400
How much does it cost to apply for U.S. Citizenship?
Before applying for U.S. Citizenship, be aware that there are some fees to pay. The current filing fee is USD725, which includes USD640 for processing and USD 85 for biometric services. However, military applicants do not have to pay these fees, and applicants aged 75 and older are exempt from paying the biometrics fee.
In short, we can list the cost for U.S. Citizenship through Naturalization as follow:
FileRight Application Fee: USD285
Application Fee: USD640
Biometrics Fee: USD85
Notice that, in case you decide to get help with this process by contacting an attorney, you will also have to pay his or her fees, which tend to be charged once you receive the citizenship.
At iVisa.com, we are working hard to help you with this process by offering online application guidance, so that you can stress a bit less. However, this service is not available yet, but we can help you with other documents like visas and passport renewals. We also recommend you to keep reading the information below if you want to see more details about the US Citizenship | Naturalization | File N-400.
How long does it take to process U.S. Citizenship through Naturalization?
As for the processing time to get U.S. Citizenship through naturalization, it can take several months. From the time you file the citizenship application (by filling out the File N-400 first) to when you attend the Oath of Allegiance, you can expect at least 18 to 24 months (at least two years).
Take into account that we are not including the time you need to arrange the documentation required, which can also last at least a few months.
Can I apply for U.S. Citizenship online?
Part of the process to obtain U.S. Citizenship can be done online. You may fill in the File N-400 online unless you are applying from abroad or you are applying for a fee reduction (in that case you would have to complete the paper form and file it by mail).
To apply for the N-400 Form online, you have to create an online account with USCIS first, and then sign the form electronically.
Keep in mind that at iVisa.com, we may have a viable option to complete this form online in the future. In the meantime, we invite you to keep reading this guide.
How can I apply for a US Citizenship | Naturalization | File N-400?
These are the steps you have to follow to become a U.S. citizen through naturalization:
Step 1: File an Application for Naturalization or Form N-400 and pay the filing fees (if you are exempt from these fees, you don't have to pay them). You can start the process online by creating an online account with the USCIS. Military applicants, people applying from abroad, and those applying for a fee reduction or waiver, may not complete this step online. In that case, it will be necessary to do it by mail.
Step 2: The following step is to prepare the biometrics appointment, which is getting your fingertips taken. This process is done at your local USCIS field office.
Step 3: This is the interview and the exam part. As for the citizenship interview, it can be scheduled at least 14 months after completing the application. However, there is no way of knowing how long it will take to process the naturalization application, as it depends on the USCIS field office preparing your case. As for the exam, it is part of the citizenship interview because the USCIS officer will give you a two-part naturalization test. One of them is based on an English language test, and the other is based on a civic test, which is necessary to prove your knowledge of U.S. history and society.
Step 4: It is to attend the Oath of Allegiance. This is the last part of the process. You have to attend an Oath of Allegiance ceremony so that you can become a U.S. citizen.
You receive all the details about this ceremony via mail.
Required Documents
The following list is necessary to start this process, especially when filling in Form N-400:
A copy (front and back) of your green card ("Permanent Resident Card" or Form I-551).
Application fee payment (by check or money order).
Depending on your case, you may need the following, especially if you are submitting the application with a special case (military service, married to an American, etc):
Proof of current marital status
Proof of identity
Proof of military service
Proof of medical disability
Fee reduction application
Fee waiver application
Tips for Filling out the US Citizenship | Naturalization | File N-400
While performing this process, we recommend you consider the following tips:
Use black ink only.
Review your Form N-400 before filing.
Provide translations if necessary.
Remember to sign all the documentation required.
Do not submit unnecessary paperwork.
How does applying with iVisa.com work?
iVisa.com is ready to assist with your visa and travel document. We know applying for a visa and getting ready to become a U.S. Citizen can be complicated, and that's why our full service includes the following once it is launched:
Online forms with simple language. Our application forms make complex government language easy to understand.
Team of specialists to review your documents. We'll review your entire application to make sure your application is error-free.
100% government compliant photos. Use our photo service to get exactly the right photo, all from the comfort of your home. Just take a selfie and our experts will ensure it meets the correct requirements for your visa type.
Guidance every step of the way. Our 24/7 customer service team is always available to help you on your application journey.
Frequently Asked Questions
What is the USCIS?
The U.S. Citizenship and Immigration Services (USCIS) is part of the U.S. Department of Homeland Security (DHS). It works as a government agency that reviews legal immigration to the United States of America, so it is responsible for approving work permits, travel permits, green cards, naturalization, etc.
What should I do if I've moved since filing my application?
In case you move after completing the N-400, notify USCIS within 10 days of relocating the new address.
Is it safe to use iVisa.com to get my US Citizenship | Naturalization | File N-400?
Once we launch the electronic process to help you with the naturalization process, you can feel secure as we always provide reliable services. We do not put any information in danger. Besides, we always help our customers with any doubt they have through our customer service center.
I have more unresolved questions, where can I find more info?
Applying for a US Visa or an N-400 Form might be a complicated process in general, but we are ready to help you with this matter by offering you valuable information and appropriate guidance 24/7. Therefore, we remind you that you can always read more information about our services at iVisa.com's website or you can also contact our customer service center, which is available at any time to help you with any doubts you have!