NOTE - If you are a non U.S. citizen and have recently been in any of the following countries you are not allowed to visit the USA right now; South Africa, Botswana, Zimbabwe, Namibia, Lesotho, Eswatini, Mozambique and Malawi.
The coronavirus vaccine is out and as many people have started getting it, travel restrictions have eased around the world despite the ongoing pandemic. As a person visiting US New York, you might be curious, "Do I need a vaccine to travel to US New York?" You are lucky if you wish to go to US New York because the citizens of foreign nations do not need the vaccine to travel to US New York as per the current restrictions.
New York is a place that makes even the mundane activities like shopping and eating out an adventure, being a melting point of cultures across the world. If you are planning a trip to New York and are worried, "Do I need a vaccine to travel to US New York?"No, as per the rules, citizens of any nation can visit US New York without the coronavirus vaccine.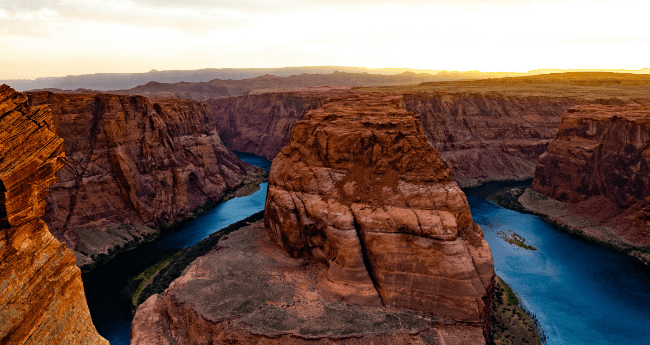 Find out more about the travel documentation for your trip to US New York.
Can I get a Health Declaration through iVisa.com?
Currently, foreign nationals can enter US New York without the coronavirus vaccine. However, approving the US New York Health Declaration is essential to complete your trip. With the help of the following three easy steps, your application process will be completed in no time via iVisa.com. Here's how:
Complete the online form by adding your personal details.
Check your answers so that you leave no misspelling or outdated information in your form. Once you have cross-checked these details, select your preferred processing time and make a payment for your desired application method.
Upload any essential document as asked in the form. iVisa.com will send you the Health Declaration to your email inbox as soon as the process is over to your email address.
Start applying for US New York Visa today
Frequently Asked Questions
Do I need a vaccine to travel to the US New York?
Yes, the United States has been taking steps to restore travel within its borders and now all non-citizen air travelers aged 18 and over traveling to the United States need to display their a COVID vaccination certificate. Accepted vaccines are Moderna, Johnson and Johnson, Pfizer-BioNTech, Oxford-AstraZeneca/Covishield, Sinopharm, and Sinovac. The last dose must have been received a full 14 days before traveling.
You can find out more about the process to get your travel documents for your stay in US New York.
Will I have to quarantine upon arrival in the US?
Quarantine requirements: There are no mandatory quarantine requirements, however 7-10 day self-isolation is recommended.
Check individual states for local quarantine requirements.
Can iVisa.com help me in getting the Health Declaration for my stay in US New York?
If you have a passport from the US and are still doubtful, "Do I need a vaccine to travel to US New York?" The quick answer is you do not need a vaccine to stay in New York. However, you might need a Health Declaration to enter New York and we can help you obtain those documents through iVisa.com. Through a simple online application process, you can get your Health Declaration in time.
Begin the application process now
I have to travel urgently! Can iVisa.com help me get the Health Declaration soon?
iVisa.com has three time-based options for all travelers, we will ensure everyone can receive their Health Declaration as soon as possible:
Standard processing: This is a convenient option for those who have some time to spare, as you will get the Health Declaration in some time and at the standard rate.

USD 20.00

-

24 hours

.
Rush processing: If you wish to get the Health Declaration in advance, you can opt for this slightly more expensive option.

USD 35.00

-

8 hours

.
Super rush processing: This option will get you the Health Declaration in a record number of days so that you can leave for US New York as soon as possible.

USD 60.00

-

4 hours

.
Start applying for US New York Health Declaration today
What are the documents I need to get my Visa?
Through iVisa.com, you will only need the following documents to get the process started:
Your passport with the information page (this will be the page with your image). The passport should not expire for the coming months as per the dates for your stay in US New York.
An active debit or credit card to process your payment for the application.
An active email address to receive your Health Declaration after it is processed. Apply for US New York Health Declaration now
I still have a few more questions, what do I do?
"Do I need a vaccine to travel to US New York?", and other questions can be sent to us on our email and we will respond to you as soon as possible with all answers regarding your application.
To read more information, simply click on this link right here!
iVisa.com Recommends
There are a lot of things you can do in New York, you can begin by visiting the iconic Rockefeller Center, climb atop the Top of the Rock Observation Deck to get a splendid view of the city, The best of art comes to the Metropolitan Museum of Art located in New York City, resplendent with regularly curated work. The High Line is an exciting walking trail built across New York which consists of some iconic art installations, a glass wall with a view of New York City. Here you can also see the Whitney Museum of American Art and the Meatpacking District. Of course, you must also pay a visit to the Statue of Liberty, Times Square and Brooklyn Bridge as they are the lifeline of New York and America.
iVisa.com hopes you have a refreshing vacation in US New York.