Please note that as of June 2022 the CDC no longer requires travelers to present a negative COVID-19 test or documentation of recovery from COVID pre arrival to the US
If you are planning to apply for a US Tourist visa, we know that the very first thing that comes to mind is how long your visa will be valid. One of the most popular tourist visas is the B1/B2 visa, which remains valid for 10 years. However, keep in mind that this is different from the maximum stay allowed for each entry.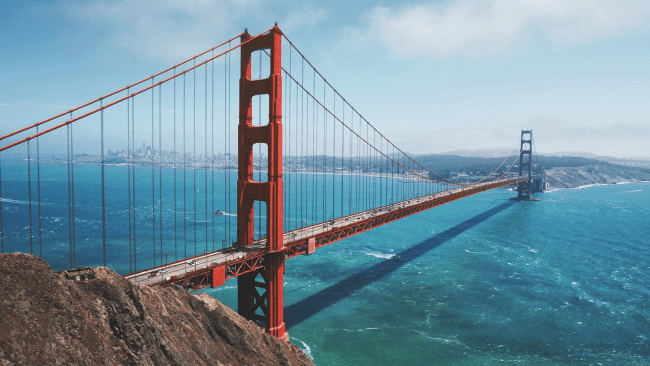 Another thing that surely comes to mind is knowing where to apply for the B1/B2 Visa, and that's when we come to help. We recommend you use VisaExpress to get your Tourist Visa. It is the easiest and least challenging alternative to get a visa. With this service, you can apply for your visa within a few minutes and only focus on your interview at the embassy.
Learn more about the visa application and the US Tourist visa validity by reading the article below.
Do I need a visa to enter the US?
It all depends on the country you're in. You can see on iVisa.com whether or not you are eligible to get a visa. All you have to do is insert your house country and choose the United States and finally, you will find the info.
What should I know about the US Tourist visa validity?
The B1/B2 Visa is valid for 10 years, but for each entry, you are allowed to stay in the United States of American only for 180 days or 6 months (at most).
What do I need to fulfill the B1/B2 visa application?
It is not as difficult as it seems to get a B1/B2 visa, especially if you consider the checklist below. Once you do that, processing the application through VisaExpress will be a walk in the park.
The most important document is a valid passport. It must be valid for at least 6 months after the intended travel dates.
A photograph in digital format, taken recently. This photo must meet standard passport photo measurements and requirements, including glasses, scarves, and masks removed.
A valid email address because VisaExpress will deliver the B1/B2 visa renewal by email.
Payment method a credit or debit card so that you can pay for the fees.
Copies of any past visas. This is necessary only for theB1/B2 visa renewal.
Supporting documents which could be anything that officials require to process a B1/B2 visa. Those using VisaExpress, will be notified by their support team if any extra document is required during the application process.
Begin the B1/B2 visa renewal application on the VisaExpress page now.
If you wish to know more about the US Tourist visa validity, read the lines below.
How to apply for the U.S. Tourist Visa with VisaExpress
It is simple to complete the application form with VisaExpress. Just follow these instructions:
Enter your information and select the processing time for your application.
Check all the information that you entered into the system.
Lastly, pay the corresponding fee and upload other documents if necessary.
On this page, you start a new experience altogether. You only need to wait for VisaExpress team to notify you when your application has been sent. If you have any queries, speak to their friendly service agents.
Read below to learn more about the US Tourist visa validity.
How long does the process usually take to complete all the US B1/B2 visas application?
Just like other travel application processes, the processing time is difficult to prognosticate. It could take between two to six weeks for homeland safety officials to check your B1/B2 visa request form. Rest assured that VisaExpress checks every single piece of information to avoid the slightest error. After all, 90% of requests that are presented each year have one or more mistakes and the presence of a typo can interfere with the outcome of the process.
Where can I get more information about the US Tourist visa validity?
Go to iVisa.com blog page to get more details about the benefits of applying for a B1/B2 visa within 24 months of the expiry of your most recent B1/B2 visa.
To be redirected to the VisaExpress request form and complete the entire B1/B2 visa process.