Please note: For the citizens of Peru, learn how to renew your B1/B2 visa online by reading the information provided below. Do note that iVisa.com is only processing US B1/B2 visa renewals. If you want to renew your visa, apply here. We will be able to offer this product to new applicants very soon
In the meantime, below you will find useful information to keep in mind for your US visa application.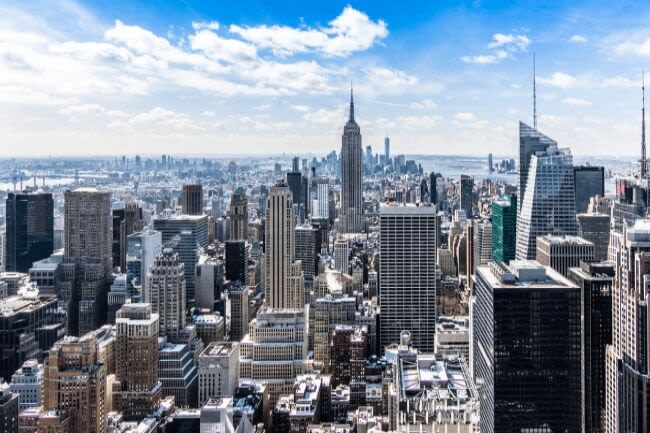 If you are planning to apply for a US Tourist visa, we know that the very first thing that comes to mind is how long your visa will be valid. One of the most popular tourist visas is the B1/B2 visa, which remains valid for 10 years. However, keep in mind that with this visa your visits to the US are limited to 180 days per entry.
DO I NEED A VISA TO VISIT THE UNITED STATES OF AMERICA?
It all depends on the country you're in. You can see here whether or not you are eligible to get a visa. All you have to do is insert your house country and choose the United States and finally, you will find the info.
WHAT IS A B1/B2 TOURIST VISA?
A U.S B1/B2 Tourist Visa¨ (classified as B-2) is a common visa that's enclosed into a visa page in your passport. It's a provisional, non-immigrant visa that lets you travel to the US. Remember this can be used for business or tourism reasons.
Continue reading to find all of the information you need regarding your US tourist visa validity.
HOW LONG DOES IT TAKE TO GET A US TOURIST VISA?
A U.S B2 Tourist Visa can take 3 to 5 weeks to process depending on the amount of administrative processing required.
HOW LONG CAN I STAY IN THE US WITH A VISA?
Travelers with a B1/B2 Tourist Visa can stay in the US for 180 days per entry. Keep in mind that you are not allowed to look for work.
WHAT ARE THE DOCUMENTS REQUIRED TO APPLY?
Here you are able to discover a listing of the required documents to apply:
Your passport, which must be valid for at least another 6 months from the arrival in the US.
Digital photograph, follow this criteria to get a good photo scan.
Travel itinerary, supply this document when you've already planned everything you are going to do during your journey.
Dates of your last five visits or excursions into the United States, remember that if you have previously visited the US, you will have to provide your global travel history for the previous five years.
Résumé or Curriculum Vitae. It is essential that you ship your background about jobs and studies.
Other Information -- in some cases, you will have to bring some information and this will be dependent on the cause of your journey.
VISA VALIDITY - HOW LONG DO VISAS LAST?
Once your B1/B2 Tourist Visa is issued, it will be valid for 10 years.
WHICH ARE THE PROCESSING TIMES AND PRICES?
In line with the processing period which you choose, it will establish the price. Here are three choices:
Standard processing -- this visa will be processed in

3 days

, paying a total of

USD 200.00

. It includes service tax.
Rush processing -- your visa will be processed around

24 hours

, and the sum will be

USD 230.00

.
Super Rush processing -- in only

8 hours

you are able to get your confirmation page. All for

USD 250.00

.
PLEASE NOTE: These prices are only valid for Peruvians. So the cost may vary according to your nationality.
Need more information regarding your US tourist visa validity? Read on.
HOW DO I APPLY FOR A B1/B2 TOURIST VISA?
It is simple to complete the application form. Just follow the instructions:
Enter your information and select the processing time for your application.
Check all the information that you entered into the system and pay the corresponding fee.
In this part, you will have to answer a few questions about yourself and upload your documents. Sometimes, you will be requested to upload additional documents.
On this page, you start a new experience altogether. You only need to wait for us to notify you when your application has been sent. If you have any queries, speak to our friendly service agents.
IS IT SECURE TO USE IVISA TO RECEIVE MY US B1/B2 TOURIST VISA?
We carefully protect all of the information that you provide. Don't be afraid of your information ending up in danger. You can click here and read all of the comments that our clients have left about our services.
I HAVE MORE QUESTIONS, WHERE CAN I FIND MORE INFO?
In case you have any doubts, just click here and one of our lovely representatives will assist you. Moreover, you can assess more information and FAQs here.