Applying for a US Visa can be exhausting and demanding, but when you have a British passport, that's no issue as British citizens are under an American visa-waiver program. If you have a British passport you don't need a US Visa for British to enter the US, you only need an ESTA.
The ESTA permits qualifying nationalities to enter the US for tourism or business motives. Any traveler that's eligible for the ESTA can enter the US by air or sea. Plus, this document is quite easy to get if you apply online with iVisa.com. By using our services you don't have to spend time searching for confusing websites, you only have to spend a few minutes completing an online form.
To see what other items you need to visit the US as a British citizen, read the information below.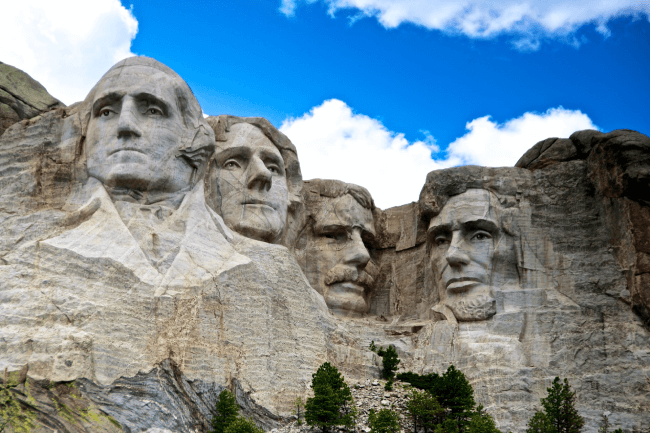 What is the process to get an ESTA with iVisa.com?
Fill out the online form.
Upload and add the items required and any extra information to support your application.
Pick the processing speed you prefer.
Send your application after you finish. Our experts will review it and inform you if any adjustments need to be made.
Wait for your eVisa by email inbox.
Don't forget to print and hand-sign your document if required.
Why should I apply in advance?
If your travel is for later, applying in advance can be useful as it can help you to liberate yourself from regularly checking on the right moment to apply. Plus, don't forget that you'll have it easier as you don't need a US Visa for British (UK Citizens), only an ESTA.
We'll make sure to process your application at the right time!
Frequently Asked Questions
What is an ESTA and what other documents do I need to visit the US?
The Electronic System for Travel Authorization (ESTA) is an electronic system that helps to determine eligibility to travel to the United States under the Visa Waiver Program (VWP). This program allows travelers to visit the US without obtaining a visa. This document is for Multiple Entry and allows travelers to stay in the US for 90 days Per Entry, and it remains valid for 2 years after issued.
Since the British are under the American VWP (Visa Waiver Program), they don't need anything else to enter the country. However, due to the coronavirus pandemic, they could need other documents like the New York Traveler Health Form or the Attestation Form, but it'll depend on the last countries the traveler was visiting, as well as other personal circumstances.
You need the following items to apply for the ESTA online:
A passport that is valid for at least 6 months after your planned departure from the United States.
An email address (in use).
Your debit/credit card or Paypal account for payments.
Are there any COVID-19 travel requirements I should know about?
You don't need a COVID-19 Vaccination to fill in the application form for the US ESTA. However, it is required to get a COVID-19 PCR test taken within 3 days before boarding the flight. This includes everyone aged 2 years and older.
Most travelers, including those with a British passport, don't need to quarantine once they arrive in the US. However, this can change depending on the state.
We remind you that states like Massachusetts, New York, Alaska, and Hawaii have implemented mandatory quarantine. We also recommend you to remain in self-isolation for 7 or 10 days after you arrive in the US.
Lastly, don't forget that you could also need the US Attestation Form, the New York Traveler Health Form, or the Hawaii Travel and Health Form depending on the places you want to visit. To avoid confusion with this topic, check always our homepage, we constantly update the information related to the COVID-19 travel requirements.
How much does the ESTA cost?
The ESTA isn't free, but it's not as expensive as you think. Besides, with our services, you can have it faster and easier. Our prices include both fees: the US Government's fee and iVisa.com's fees, but remember that the total price will be more expensive if you want the document as fast as possible. These are your options:
Standard Processing:

24 hours

-

USD 39.00

Rush Processing:

4 hours

-

USD 69.00

Super Rush Processing:

30 minutes

-

USD 89.00
In case you want to see the prices for the other documents (if necessary), then we recommend you check our website. We remind you that the processing times remain the same (standard, rush, super rush).
Is iVisa.com safe?
Our website is completely user-friendly and safe, so you don't have to worry about your information being leaked or anything similar. All of your private information is in good hands. Besides, our website uses easy language so that you have no issues or misunderstandings while applying.
Where do I find more information?
Feel free to reach out to our customer service team if you still have questions about this topic, or you can always check our website for more detailed information.
iVisa.com Recommends
The United States is a country of 50 states that encompasses a large part of North America. In addition to being one of the largest countries in the world, it is a territory full of landscape variety and a lot of cultural diversity, in fact, it is diverse enough to have millions of inhabitants who speak another language aside from English, including Spanish, Mandarin, Japanese, Hindi, among others.
New York is perhaps its most famous city because it is a global financial and cultural center, but the capital city, Washington DC, is still quite popular. The same goes for Chicago, the metropolis of the Midwest, which is famous for its architectural influence. Not to mention the west coast, where you can get to know Hollywood, in Los Angeles, a very famous place thanks to the film industry.
Aside from these territories, the United States has a lot of national parks and reserves where you can see not only huge mountains and photogenic landscapes but also clear skies that sometimes shine like diamonds thanks to the stars. All of this is possible because of the number of Dark-sky reserves you can find in the United States.
With so many things to offer, you'll surely enjoy your visit there!
---
About the Author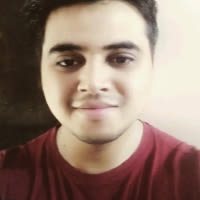 Mohit Chauhan is the co-author of this document. He is an ex visa officer who has worked with Australian, USA, UK and Canada governments in facilitating visa programs for their country and helped in setting pathways for immigration policies. He has a rich experience of 8 years with immigration law helping people all around the world.