Did you know that renewing your visa is much easier today? Due to technological advances, you no longer have to go to an embassy or consulate to process your travel document. Now you can do everything virtually and from the comfort of your home.
But for this, there are some indispensable requirements that you must fulfill. For a B1/B2 visa renewal, for example, your travel document must be about to expire or have expired within 48 months. If you do not meet these requirements, you must apply in person.
The process can be a bit tedious, but with iVisa, this process will be more straightforward. We have a team of experts that will help you in every step. All you have to do is fill out the B1/B2 visa renewal form and follow our advice.
If you want to know more about it, keep reading this article.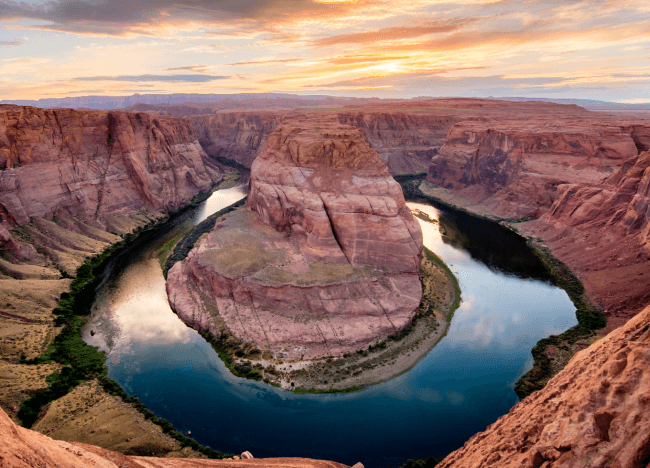 Renew your U.S. Visa online to enter the United States from Turkey with iVisa!
This article will teach you how to renew the visa, the processing times, interesting tourism facts, and much more.
What is the American Visa B1/B2, and how to renew it?
The B1/B2 visa allows international travelers to enter the U.S. for work or tourism. To qualify for this visa, you must have a valid Turkish passport and reside in a country other than the United States.
This document allows you to enter the country for up to 180 days Per Entry. However, after six months, you will likely be expelled from the country and won't be able to return.
If you plan to travel to a country for business or leisure, this document allows you to enter the country without a visa. However, if you plan to visit the country for other reasons (for example, study or work), you will need another type of visa at the embassy or consulate.
Requirements for U.S. B1/B2 Visa Renewal in Turkey
To apply, you must meet the conditions in the country's Immigration and Nationality Law. These requirements are:
The purpose of the trip must be for business or tourism.
The duration of stay must have an estimated travel date.
You must have residency outside the U.S. and other obligations.
The original visa to be renewed must not have been lost, stolen, revoked, or denied.
Applying for a new visa requires different steps than renewing an existing one. When you apply for this document for the first time, you must process it through a series of requirements and interviews. Renewing a current visa is faster and requires fewer requirements than submitting a new application.
U.S. Visa Renewal Application: How to apply for an American Visa renewal in Turkey
If you are interested in applying for a B1/B2 visa renewal, please follow these steps:
Step 1: iVisa will send you a simplified form to fill out for B1/B2 visa renewal. You can check the status of your application online and choose where to have it processed.
Step 2: Please carefully review all the information you have entered before submitting your application. We recommend you check your email address, other information, and spelling. Once you have made the necessary corrections, pay the application fee, and attach all required documents.
Step 3: After you've submitted the application form, your assigned iVisa Expert will review all the information you've provided and ensure it's correct. Once we've confirmed everything is in order, we'll email you all the documents you must present in the U.S. embassy.
If you renew your visa online, the Department of Homeland Security (DHS) will decide if you must send your documents through a courier service or schedule an in-person appointment to leave them. We'll provide information about the Drop-Off Location if you're asked to do so in person.
The U.S. government will return your passport to you via courier service with your newly issued visa.
Necessary Documents for the renewal of the American Visa in Turkey
To apply for the renewal of the US B1/B2 visa for Turkish citizens, you need to have these documents:
Valid Passport: To obtain a new visa, you will need to have your passport with at least 6 months of validity and an expired visa from your country of origin. In addition, you will need two blank pages for the new visa.
Digital photo: Your photo must show your face and be on a plain, white background. If you would like to take your own picture, iVisa helps you get your photo.
Your last U.S. visa: For a visa application, you must submit a copy of your previous U.S. visa, even if it has expired within the last 48 months or is about to expire. If you have acquired a new passport and the visa is in your old one, we require both passports for processing.
Additional information: We will send you a confirmation email. Sometimes the embassy or consulate may need to interview you or ask for further documentation.
Email address: An email address is required for the process.
Payment: You can pay for the process with a debit/credit card.
U.S. Visa Renewal Fee: Cost of renewal of the American Visa in Turkey
Standard processing time -

30 days

(

USD $235.99

).
Our service gives you unlimited access to your assigned iVisa Expert. The cost includes the nonimmigrant visa application fee (also known as the MRV fee) of USD 160.
Processing Time for U.S. Visa Renewal in Turkey
A visa renewal processing could take up to 4 weeks or longer to be reviewed by Department of Homeland Security (DHS) officials.
Can you renew your Visa B1/B2 without an interview in Turkey?
If you intend to renew your last B1/B2 visa without an interview or an appointment, you must meet one of these requirements:
Your existing visa must have either expired within the last 48 months or still be valid.
Applicants under 14 or over 79 years old can also renew their visas without an interview.
Can you Renew a U.S. Visa before expiration in Turkey?
You can renew your visa before it expires; however, if you frequently travel or plan to travel, you may consider renewing your visa before it expires in case there are any delays due to visa demands or additional documents required.
How can I track my Passport Renewal in Turkey?
When your visa is stamped in your passport, The Embassy will send you an email outlining when and where you can pick up your passport. You can check your visa status here. Enter the type of visa and the confirmation number we'll send you after we submit your application.
What are the benefits of renewing your B1/B2 visa with iVisa?
The benefits are as follows:
We will ensure the correct application of the form: Our experts will review your answers and make necessary changes to ensure they meet government requirements.
You will save time: With iVisa, you can take your time filling out the application. In addition, the platform lets you save your progress and resume where you left off whenever necessary.
You will have a simplified form: iVisa has a shorter, more straightforward form, unlike the government website.
You will have our educational guide manual at hand: We will send you a document with recommendations so that you can prepare for the next visa renewal without any problems.
You will have 24/7 support: You will have one of our iVisa Experts help you, who will make sure all your questions are answered. This benefit allows you to be sure that you are answering everything correctly and will not have any difficulties during the process.
Where to travel when visiting the USA?
A top-rated destination in the country is Niagara Falls. This wonder of nature is located on the border between the United States and Canada. Therefore, it is perfect if you want to cross the border and visit two countries during your trip.
Many people don't know that Niagara Falls is a set of waterfalls composed of the American Falls, the Canadian Falls, and the Horseshoe Falls.
The falls themselves are surrounded by 4 of the country's largest lakes and each year are visited by more than 8 million visitors from all over the world. Visitors can see from afar or take one of the boats, appreciate them up close and feel the mist surrounding the falls.
Another must-see destination is Yosemite National Park. It is located in the Sierra Nevada Mountain range of California. During your visit, you will find an open space where you can perform many activities for adventurous profiles, such as camping, climbing, rafting, etc.
You will also be able to see the wildlife of Yosemite National Park and encounter Bobcats, Grizzly Bears, Elk, Coyotes, Deer, and much more.
Yosemite is, in every sense of the world, one of the favorite outdoor places in the country.
COVID-19 Restrictions in the U.S.
Travelers who test negative on a COVID-19 PCR test or Antigen test upon arrival in the United States or Hawaii do not need to be quarantined.
The United States welcomes international travelers who may enter the country if vaccinated. There are exceptions in all cases, but border agents will determine who enters.
If you stay in the country for 60 days or more, you must have the COVID-19 vaccine. If you fail to do so, you will be asked to leave the country.
You must present the certificate of vaccination, including the booster. The last dose must have been administered at least 14 days before travel.
Where can I contact iVisa?
If you have concerns about this application process, please contact our customer service team or write to us at [email protected]. Our experts will be happy to assist you anytime.