Did you know that if your visa has expired, you can renew it much faster than applying for a new one? For example, if you have an American B1/B2 visa that is about to expire or has expired within the last 48 months, you can renew it by applying for a new one with iVisa.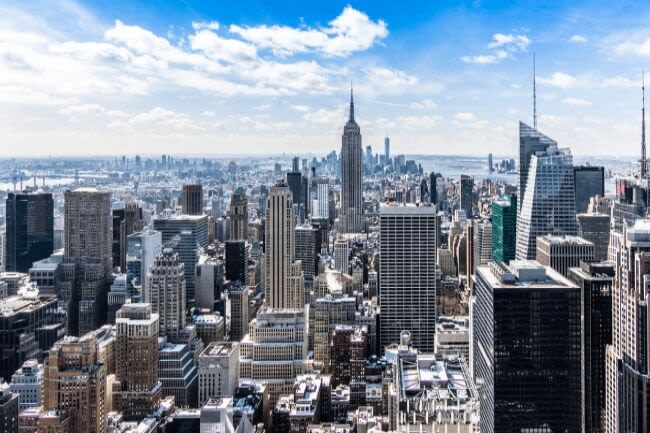 We will help you complete your application from the comfort of your home without a visa appointment. This process is only for people who need a B1/B2 visa renewal and not those who want to apply for a new visa or another type of visa.
iVisa has a team of experts who will help you throughout the process. All you must do is fill out the B1/B2 visa renewal form, and you can get it as soon as possible without visiting the national visa center.
If you want to know more about it as a visa applicant, please keep reading this article.
Renew your U.S. Visa online to enter the United States from Zambia with iVisa!
This article shows you how to renew the American tourist and business visa, the processing time, interesting tourism facts, and much more.
What is the American Visa B1/B2, and how to renew it?
The B1/B2 visa is a travel document that lets you enter the United States for business or tourism. To apply for this document, you must have a valid Zambia passport and reside in a country other than the United States.
This document is only valid for business or leisure travel. However, suppose you plan to visit the country for other reasons, such as study, work, temporary residence, cabin crew, or journalism. In that case, you must apply for a different visa at the Embassy or Consulate.
You can travel within the country for up to 180 days Per Entry. However, you must leave the country after six months, or you will likely be expelled from the country, and your visa will not be renewed again.
But this is not for everyone. To renew it, you must meet the country's Immigration and Nationality Law conditions. These requirements are:
You can only travel for business or tourism.
The duration of stay must match the estimated travel date.
You must have residency outside the U.S.
The original visa must not have been lost, stolen, revoked, or denied.
Visa applicants must follow these steps to apply for any non immigrant visas:
Step 1: Fill out our online nonimmigrant visa application form requested by iVisa.
Step 2: Carefully review your completed application form before submitting it. We recommend that you check your spelling. The process will be rejected if there are any mistakes. Once you have made the necessary corrections, proceed to payment and attach the required documents.
Step 3: When you apply for visa renewal, you must present your passport to the U.S. authorities, so they can print a new visa. Once these steps are completed, your passport will be returned to you via courier service.
How to apply for the renewal of the American Visa in Zambia?
Applying for a new visa is different from renewing an existing one. When you apply for this document for the first time, you must undergo a series of requirements and interviews. However, renewing a visa is faster and has fewer requirements than requesting a visa renewal.
There are also exceptions in which one can make renewals simpler. For instance, they apply to minors under 14 years old, seniors over 79, and people with valid or expired visas within the last 48 months.
Necessary Documents for the renewal of the American Visa in Zambia
To apply for the renewal of the US B1/B2 visa for citizens of Zambia, you need these documents:
Valid Passport: To begin this process, you will need a passport with at least six months of validity. In addition, you will need to have an expired visa and at least two blank pages for the new visa.
Digital photo: At iVisa, we are dedicated to making applying for a visa as convenient as possible for our customers. To that end, we offer the option of taking your photograph online if you don't have one.
Your last U.S. visa: For your new passport to be processed, you must submit a scanned copy of your previous U.S. visa, whether it has expired within the last 48 months or is about to expire. Please submit both passports for processing if you no longer have that previous passport or the visa is in it.
Additional information: We will send you additional information by email, depending on each case. The embassy or consulate may ask for other documents or schedule a visa interview appointment.
Email: An email address is required.
Payment: You can pay for the process with a debit/credit card.
Cost and processing time for U.S. Visa Renewal in Zambia
Standard processing time (

USD $29.49

) -

30 days

. The MRV fee of

USD $0.00

is included in the cost of our service. You'll also receive unlimited support from an iVisa expert.
What are the benefits of renewing your B1/B2 visa with iVisa?
The benefits are as follows:
We will ensure the form is correctly completed: Our experts will review each of your answers and make sure they meet the requirements of the U.S. government.
You will save time: With iVisa, you can take your time filling out the form since our platform allows you to save your progress and make changes at any time.
You will have a simplified form: Unlike the government website, iVisa only has 80 straightforward, easy-to-understand questions.
You will have our educational guide manual at hand: Once you complete the application, we'll send you a manual with recommendations that will help you renew your visa without problems.
You will have 24/7 support: You will have our iVisa Experts as your right hand throughout the process, and they will ensure that everything goes perfectly. This benefit is significant because it allows you to be sure that you are answering everything correctly and that you won't have any problems during the process.
What to visit when I'm traveling in the USA?
The United States is a vast country with various destinations that you will probably have to make more than one trip to see. One of these destinations is San Diego, one of the main cities in California, and it is famous for being one of the most incredible beach destinations in the country.
One of the most representative places in San Diego is the Zoo. It is recognized as one of the best zoos in the world for its well-kept facilities and a wide variety of animals. It was built over 100 years ago and is a source of local pride.
If you want to go and relax, you can visit several beaches where you can spend an afternoon relaxing. It has excellent waves for surfing and very warm waters to enjoy in the summer.
Another destination quite visited by tourists is Lake Tahoe, an impressive natural spa with blue waters and a mountainous climate. It is located in the Sierra Nevada and belongs to both Nevada and California.
All visitors who come to this destination are looking for adventure on the lake's icy hills and cobblestone shores. Although you will find that it is a perfect place for family camping, it is also possible to swim in the waters. Still, you should be careful with the temperature.
COVID-19 travel restrictions in the USA
People from Zambia are not required to present a negative COVID-19 PCR or antigen test result, nor are they required to quarantine before entering the United States.
Visitors to the United States must present a vaccination certificate unless they fall into an exception category. Then, border agents determine whether a visitor may enter the country.
In addition, all visitors staying in the United States for more than 60 days are required to be vaccinated against COVID-19. Visitors who fail to comply will face the consequences.
To be considered vaccinated, you must present the certificate indicating that you have received all required vaccinations and a booster at least 14 days before your travel dates.
Where can I contact iVisa?
If you have concerns about iVisa or your B1/B2 visa renewal for Zambia, contact our customer service team or write to us at [email protected]. Our experts will be happy to help you.