The US Tourist visa duration refers to the amount of time you may stay in the US with your tourist visa. It is also called the maximum stay. One of the most popular tourist visas is the US B1/B2 visa, which allows for a maximum stay of 1 year. Ultimately, however, the amount of time you can spend in the US is at the discretion of the consular officer who interviews you at the US embassy.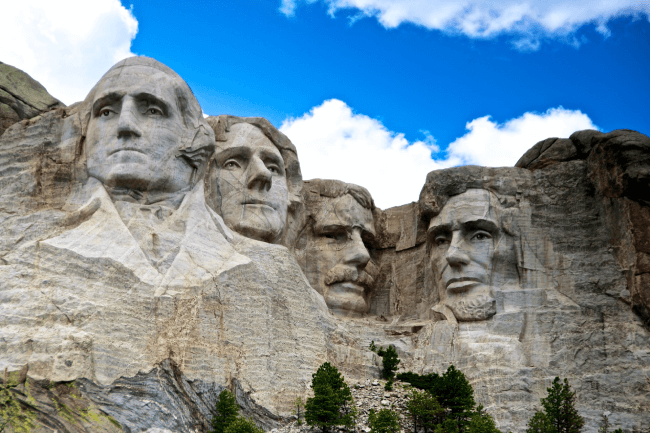 So, what is the US Tourist Visa duration then? This question has not a specific answer for everyone, but we can help you with that and with other questions related to the US Tourist Visa, including how to apply for it.
An in-person interview is a required aspect of applying for a US Tourist visa, but you don't have to do the rest of the process by yourself, you can get help with the excellent service of Visa Express, an online company that helps you get ready for your visa.
Learn more about this process by reading the information below.
Open the Visa Express B1/B2 visa renewal application
What do I need to apply for a B1/B2 visa?
Getting a B1/B2 visa is a lot simpler than you think if you take advantage of Visa Express and you consider the following list of items:
A valid passport, which is the most important. It needs to be valid for at least six months beyond your period of stay in the United States.
A passport-style photograph. You can take it yourself following the guidelines.
An email address. You will need this because Visa Express will deliver the B1/B2 visa renewal by email.
Payment method . You can use a credit or debit card to pay the corresponding fees.
Copies of any past visas (if you are renewing your actual visa). We remind you that if your last B1/B2 visa expired within the last 24 months, no embassy interview will be needed to finish the B1/B2 visa renewal. If you are applying for the first time, an interview will be obligatory.
Supporting documents this could be anything, for example, travel insurance and proof of funds. Applicants using Visa Express, will be notified by their support team if other supporting documents are needed during the application process.
We recommend you to start the B1/B2 visa process on the Visa Express page now.
Continue reading below to learn more about this question: What is the US Tourist visa duration?
Where can I apply for the B1/B2 visa?
In case you want to avoid delays with your B1/B2 visa process, then apply for your visa with Visa Express. They have a 24/7-available customer service team that has already assisted more than 110,722 travelers enter the United States.
Apply for your B1/B2 visa with Visa Express now.
See more information about this topic "What is the US Tourist visa duration" below.
How do I apply for my US Tourist Visa with Visa Express?
You don't need to do a lot of things to get the process started. With Visa Express, you only have to follow these steps:
The first step will ask you to fill in the form with your general information. In this part, you have to be very careful with all the information you offer to avoid mistakes.
The second step will ask you to check all the information given in step one.
The last step consists of fee payment, so be ready to use your debit or credit card.
How much will the B1/B2 visa renewal cost at Visa Express?
We offer incredible prices, but Visa Express does the same too! For a total price of $159, you will benefit from the Travel Concierge Service. The service offered at Visa Express involves visa processing PLUS 2 years of Travel Concierge Service while in the USA.
Government fee is NOT included: It is $160
Check the information below to see What is the US Tourist visa duration.
How long does the visa process usually take?
The processing time for this visa is very difficult to predict because it has a lot of bureaucracy behind it. Fortunately, that's not something you have to stress about but keep in mind that the entire process could take anywhere between two to six weeks.
What you should know is that Visa Express team checks every single application for the smallest error so that you have no issues in the end.
What is the US Tourist Visa duration?
This visa (The B1/B2 Visa) is valid for 10 years, but it allows you to stay within 180 days in the U.S. for each entry.
Where can I read more about the B1/B2 visa renewal process?
For a faster resolution click here and start chatting with one of our customer service agents. You are free to see more information on our website as well.
If your question is What is the US Tourist visa duration, then it should be clearer now. Be ready to apply for your visa with Visa Express.