The US Tourist visa duration refers to the amount of time you may stay in the US with your tourist visa. It is also called the maximum stay. One of the most popular tourist visas is the US B1/B2 visa, which allows for a maximum stay of 1 year. Ultimately, however, the amount of time you can spend in the US is at the discretion of the consular officer who holds the interview at the US embassy. An in-person interview is a required aspect of applying for a US Tourist visa.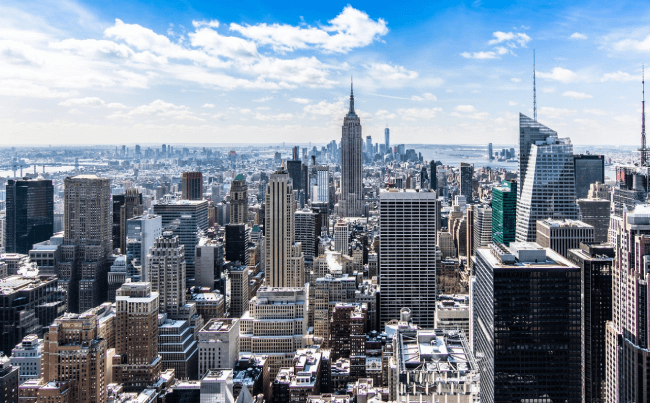 Please note: our US B1/B2 application form is temporarily unavailable. Our team is implementing updates to our US B1/B2 visa application process to adapt to current US visa policy. In the meantime, below you will find useful information to keep in mind for your US visa application.
Frequently Asked Questions (FAQs)
How can I know if I am eligible for a United States B1/B2 Visa?
You can check your eligibility using the iVisa's Visa Checker. Just choose your country of origin and the United States as the destination. The information will unfold in seconds.
What is a United States B1/B2 Visa?
The United States B1/B2 Visa is an official document permitting entry into and travel within the United States and is electronically linked to your passport.
How long is the US B1/B2 Visa valid?
The US B1/B2 Visa is valid for 10 years after issued.
How long can I stay in the United States with a US B1/B2 Visa?
Visitors carrying a US B1/B2 Visa can enter the United States for a maximum of 180 days Per Entry with Multiple Entry.
NOTE: All visits are strictly limited to business or tourism, so you can NOT seek paid work or employment.
What are the documents required to apply?
You will need:
Valid passport – the general requirement is that your passport needs to be valid for at least six months beyond your period of stay in the United States.
Digital photograph – you can take it yourself following the requirements.
Travel itinerary – if you have already made travel arrangements.
Dates of your last five visits or trips to the United States – if you have previously traveled there. You may also be asked for your international travel history for the past five years.
Other Information – some applicants, depending on the intended purpose of travel, will be asked to provide additional information when completing the online application.
What are the processing times and prices?
With iVisa, applicants have three available options when it comes to processing time of the US Tourist visa and this will determine the price. The three options are:
Standard processing – your visa application is processed within 9 days, and the price is USD 200.00 (service fees included).

Rush processing – you will receive your visa within 7 days, and the total price of it is USD 230.00 (service fees included).

Super rush processing – this is the fastest option. You will get your US B1/B2 Visa in only 5 days, and you will be charged USD 250.00 (service fees included).
Click here to start your application.
How does the US B1/B2 Visa work?
Here's how it works:
You fill out our simple online form, upload your documents, and pay With the information you provide, iVisa will submit the DS-160 form on your behalf to the U.S. government.

Where applicable, iVisa handles payment of the consular fee. Unfortunately, in some application countries (India, Bhutan via India, Nigeria, Philippines, Singapore, and Vietnam), payment can only be made in person by the applicant.

After coordinating with you the best time and date, iVisa schedules your interview appointment at your chosen U.S. embassy/consulate.

You attend your interview, ace it, and leave your passport with the U.S. embassy/consulate to issue the visa.

You collect your passport with your U.S. B1/B2 visa in it Before your interview, we will send you a complete package about what to expect from your interview and provide you with a list of documents you should bring along with you on the day of the interview. After your interview, the US Embassy will likely keep hold of your passport to place the visa sticker in it.
How can I apply for a US B1/B2 Visa?
The application for the US B1/B2 Visa is really easy. It has only three steps:
The first step will ask you to fill in your general information. You also need to choose the processing time from the options mentioned above.

The second step will ask you to revise step one and make the payment.

The last step consists of a questionnaire and a photo upload. It is at this point when you need to upload your passport scan. Other documents may be required as well, but it depends on personal circumstances.
Click here to start. After you are done, you submit your form and wait for our email with your application accepted for you to schedule your interview. In case you need assistance to fill your application, iVisa has a fantastic support service that you can call 24/7.
What happens after I have applied?
Next to your application online, there is an interview at the US embassy. Before your interview, we will send you a comprehensive package on what to expect during your interview and provide a checklist of things you must bring with you. Immediately after that, you will know if your B1/B2 Visa is approved.
Is it safe to use iVisa to get my US B1/B2 Visa?
Many people think that online information leaks and that their personal info is at risk of getting into the wrong hands. However, that is not the case with our services. We provide maximum safety for your personal data, confidentiality, and we invest a lot in the security of our database. Your personal information could not be safer. You can check what hundreds of happy customers say about us here.
I have more unresolved questions, where can I find more info?
For a faster resolution click here and start chatting with one of our customer service representatives. Alternatively, you can find more info and FAQs here.