Vietnam offers a visa for citizens of South Africa called the "Visa on arrival" to those planning to be in Vietnam for a short period. The visa is valid for a stay not exceeding 15 days. Requirements include a valid passport from your home country, two recent passport photos, and the payment of the Vietnam visa fee.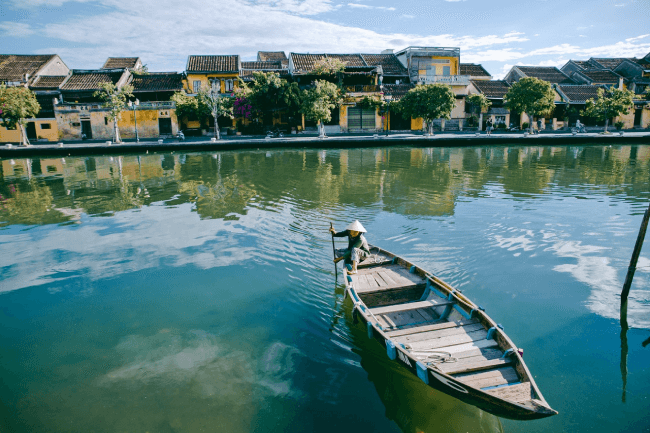 To successfully complete this process for the Vietnam eVisa for Citizens of South Africa, fill out an application that includes information such as your name as well as the date of birth, and the purpose of the visit.
Frequently Asked Questions
What do I need to submit for my Vietnam eVisa online?
You may be relieved to learn that applying for Vietnam eVisa for Citizens of South Africa does not need much. Here is everything you must have with you while applying:
A passport is essential. In addition, the travel document must be valid for at least another 6 months from the date of arrival in Vietnam. A copy of your passport photo and bio page (digital passport scan).

Check to see if you've filled out the visa application on the proper form. All information should be current, and it should correspond with your passport's data.

A credit/debit card is required for payment.

It is also necessary to have an acceptable email address.
How long does it take for my application to be processed?
iVisa.com allows you to pick a processing time that works for you based on three alternatives. Here are the three available options for the Vietnam eVisa for Citizens of South Africa:
Standard processing: Arrives in 3 Business Days.

Rush processing: Arrives in 1 Business Day.

Super Rush processing: Arrives in 8 hours.
The eVisa fees are:
The expense of your Vietnam eVisa for Citizens of South Africa is determined by the duration of time you pick for processing. They are as follows:
Standard processing: USD $69.99.

Rush processing: USD $110.99.

Super Rush processing: USD $156.99.
Does the Vietnam eVisa have any additional requirements?
If your Vietnamese visa needs to be renewed after the first 30 days after arrival, eVisa holders in Vietnam may be eligible for a new visa. The same rule applies if they are invited or sponsored by an official, organization, or individual in the country.
Following the rules on foreign visitors too, immigration out of, transit through, and residency in Vietnam, we will issue a visa. Applicants are required to have a copy of their eVisa with them at all times during their travels. Because the eVisa is always necessary for entry, you cannot leave and return using the same document.
Minors with their own passports must also apply for an eVisa. Additionally, minors who are 14 or younger and are traveling abroad with their parent's passports will need to be included on the parent's application.
Important: iVisa.com or your government will not be able to help you if you are denied the Vietnam eVisa for Citizens of South Africa.
How long is the Vietnam eVisa valid?
The 30-day Vietnam eVisa is only valid for the duration of your stay in Vietnam. This is a Single Entry visa, allowing you to enter and depart Vietnam once every 30 days in Total.
Can I trust iVisa.com?
You can trust a 100% in iVisa.com. We have more than 13 years of experience helping with the process of visas around the world. So, your Vietnam eVisa for Citizens of South Africa is the first step to starting your adventure. Let us help you!
I have other questions; how can I contact you?
If you have more questions about your Vietnam eVisa for Citizens of South Africa, don't worry, we are here with our customer service team to help you 24/7.
iVisa.com Recommends
Some tourist attractions in Vietnam are the shopping centers in Hanoi, the War Remnants Museum in Ho Chi Minh City, and Halong Bay.
The War Remnants Museum is dedicated to the memory of those people who lost their lives during wars, especially the American War.
There are images, dioramas, and other exhibitions that show the war activities conducted by the United States government during its aggression against Vietnam.
The museum itself has been designed with various symbolic details including a sky filled with children's faces, an eternal flame lit under green trees, and many other special effects to help visitors better understand why Vietnam was forced to fight for its independence from 1975 until now.
Vietnam has the Halong Bay, a group of islands located about 130 kilometers from the Hanoi area. Halong Bay consists of over 3,000 limestone formations that look like giant petrified mountains rising from emerald seas.