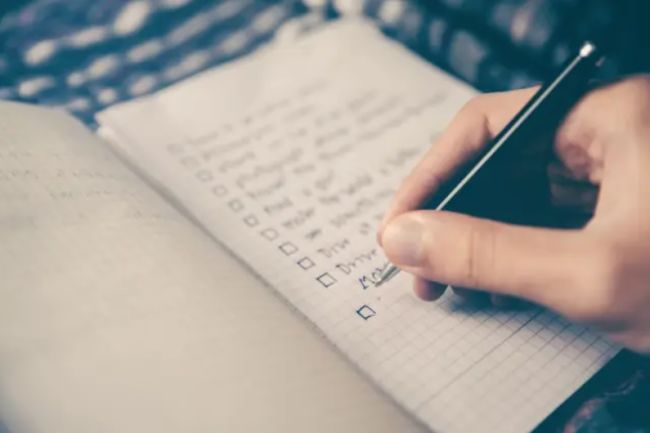 Travel blog writing has become particularly difficult now that traveling has become less accessible. However, the wheel never stops, and there are plenty of things you can still do to train your travel writing skills when you can't travel.
The coronavirus pandemic has affected everything in the travel industry. While we still can't figure out whether this is going to be a change in the world that is going to last forever, we can certainly know that it is one especially difficult time for travel bloggers.
Travel writing may need a little boost during these difficult times, but if you really want to work on your travel writing skills while you are not traveling, here are 6 ways that things that you can do that will boost up your travel blogger profile.
6 ways to train your travel writing skills when you can't travel
The most important lesson that you are going to learn from this article is that travel blogging is not all about writing. So not being able to create as much content as you used to is not the end of the world. To be honest, it can even mean a leap in your career.
Many of these suggestions can open a whole bunch of new possibilities. Be open to change and follow these steps to train your travel writing skills when you can't travel.
Professional Development
Take some time for professional development. Maybe you can't create content as often as you did, but you can use that time to develop new skills and take advantages of all the changes that are coming.
For example, why not take advantage of this tech-forward pandemic and improve your knowledge about programming or new technologies? Or maybe you want to finish that book you've been preparing for years and want to look for your ways to find an agent or a publishing agency.
These skills will make you a more prolific writer, and they will also prepare you to do more with what you already know.
6 Ways To Train Your Travel Writing Skills When You Can't Travel: Networking
Everyone knows networking is key to almost any position. But in the travel industry, and especially in the travel blogging world, networking makes you grow like any other thing.
More so, in this pandemic time, people need people, and caring about your acquaintances can make a huge difference. Remember you are making contacts that can be useful to you and your work, but they are also people with worries and problems. We all need a hand every other time and yours can be the most valuable one.
The times are changing and so are your contacts, so you might never know, and maybe that person that suddenly pivoted in their career can open you the door to something big. A new change in your career as well.
Update your branding
The times where you don't have much activity are perfect to do a little review on your work so far and try to make it better.
Personal branding is usually something we mostly don't want to do. But it is the window to making a good impression and getting yourself where you belong. Use this period to have a look at your personal branding and change things a little bit.
Does your website need a refresh? Can you prepare some success stories for your potential clients? Maybe your LinkedIn page is a little outdated. Prepare a brand new image for your online presence and everyone will see that you are there and prepared.
Stay engaged with the travel community
Staying up-to-date and engaged with the travel industry is more important than ever. First of all, because it can give you a hint of what is to come, but there's more than that.
Participate in online conferences and webinars. Engage with discussions about traveling on social media. This strategy will not only keep you updated, but also set you on the spotlight. Let everyone know that you are there for a reason, and that your presence is valuable.
Connect virtually with destinations
International governments and tourism marketing departments are coming up with solutions to the actual industry problems. That's why they are creating new ways to discover their countries and to light that spark that will make foreigners visit.
Take advantage of new technologies and that effort made by countries everywhere and have an online tour to those places that you would wish to go to in the future.
You can also write record of your online visit and create interesting and engaging content regarding these new ways of doing tourism. The possibilities are endless.
6 Ways To Train Your Travel Writing Skills When You Can't Travel: Keep writing
The best piece of advice that I can give you is this: don't lose hope. Positivity and good vibes are essential for this job, and you need to stay inspired in order to keep inspiring other people to travel and live amazing experiences.
Remember: the future is bright. And you need to be prepared when the good times come. So keep writing. You know what it feels like. Travel blog writing is always about perseverance.
Find new topics to write about, search for those pieces of content that are useful for your audience and make them interesting for them. If you just can't write the content you used to, try something new. Take that project you left some time ago and make something beautiful out of it.
As you can see, there are plenty of things to do when you can't travel but want to keep improving your travel blog writing. Having a nice attitude and looking for the right advice is key to keep working and improving. Opportunities will come when you least expect them.