Dying to indulge in international travel, but the pandemic has made you nervous? Wondering if taking your dream overseas vacation is worth the risk of catching COVID-19? Here's everything you need to know.
For adventure lovers and globetrotters, the pandemic was a nightmare come to life. Across the world, travel came to a screeching halt as country after country heeded the warnings from the World Health Organization and CDC and locked down.
Now, as the pandemic is better managed and travel is deemed relatively safe again, the world is opening up, and with it, our urge to enjoy international travel increases. Unfortunately, many are still nervous about traveling.
Between the ever-changing COVID-19 travel requirements, new travel documents, and heightened security concerns, traveling post-pandemic feels exceptionally daunting. However, do not let the new regulations deter you from planning your next adventure.
We're here to help you navigate everything you need to comply with disease control measures like health screenings, protective measures, vaccination certificates, and health insurance requirements.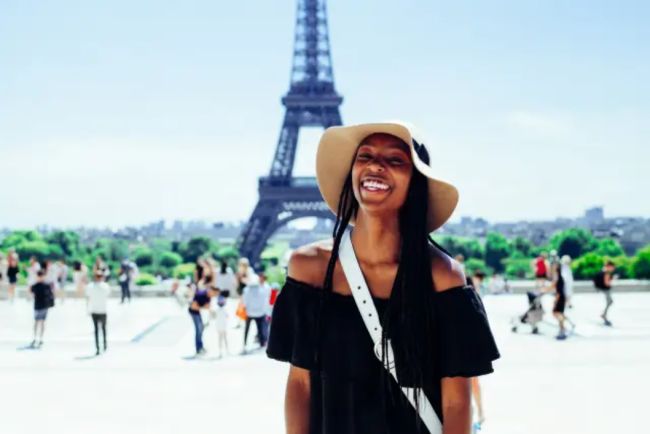 What to expect when traveling post-pandemic?
The pandemic appears to be better controlled worldwide at this point. However, some places are more difficult to visit than others as the decision to open up to international travelers differs from country to country. Be prepared to do extensive research regarding the COVID-19 and disease control protocols of your desired destination.
Disease control measures you may encounter on your trip
Before you jump on the next flight out, we advise checking if you are ready to comply with the disease control measures of the country to adequately protect yourself and be allowed to enter your destination country.
Some of these include:
Check if your destination country requires you to be vaccinated or disclose your COVID-19 vaccination status. It is highly recommended that you ensure you are up-to-date with all your vaccinations regardless of the country's requirements. This includes routine vaccinations like the yellow fever vaccination as well.
Fill out any health screening forms or documents that the country requires to grant you entry into the country.
Check if you are required to take a rapid or PCR test and provide a negative test result. Some countries may require random testing on arrival.
Make sure you understand all local travel regulations and requirements including mask requirements, the need to have rapid tests or an antigen test conducted, and any medical insurance requirements before your departure.
Check the health department and airline website for up-to-date COVID-19 information and travel regulations before your flight.
We advise ensuring that all your travel plans are flexible in case restrictions and policies change unexpectedly during your trip due to the unpredictable nature of the pandemic.
Extra measures to protect yourself & others from COVID-19
Aside from the above disease control measure, the pandemic has undoubtedly changed how we approach life and travel. During your trip, the CDC recommends you a few simple steps to further protect yourself and those around you:
Wear masks on public transport and at transportation hubs.
After traveling through crowded areas, it is recommended to undergo rapid testing as your risk of exposure is higher.
Use hand sanitizer frequently, especially when you use public transportation or while shopping.
Wash your hands thoroughly and frequently with soap and water.
Is it safe to travel with a weakened immune system?
If you have a weakened immune system or are at increased risk of severe illness, taking special care throughout your trip is highly recommended. It is recommended to be vaccinated if possible and enforce multiple preventive measures, such as keeping a mask on even when it is not legally required.
Talk to your doctor and ask them for advice specific to your condition and what to do if you are exposed. Ensure you carry all medication and emergency medication you may need if you were to fall ill, even if you are vaccinated.
What to do if you've been exposed to COVID-19
If you have been exposed to a person with COVID-19 while traveling, you will need to check the regulations for the country you are in. Some recommend self-isolation and monitoring for several days, while others require you to get tested at least five full days after exposure.
While uncertain if you have COVID-19, avoid public transportation such as airplanes, buses, and trains, and wear a high-quality mask or respirator when you are around other people.
Can I travel if I test positive?
If you are currently sick or test positive for COVID-19, it is best to self-isolate. Do NOT travel during this time. Many countries will not grant you entry while ill or demand you be quarantined until you recover.
Other Recommendations for post-pandemic travel
Aside from COVID-19 and disease-related issues when traveling, many travelers who are concerned about their overall safety and security when traveling should also consider if their destination has any reports of possible unrest and the crime rate.
We highly recommend checking if the country is welcoming and safe for women, L.G.B.T.Q. friendly and allows freedom of religion as these elements may impact your trip. Also, do some research on the visa requirements and what payment methods you will be able to use during your trip.
If we've managed to calm your fears about traveling post-pandemic and you're ready to plan an international trip, use our visa checker tool to see if there are any visa and health declaration requirements for your destination.