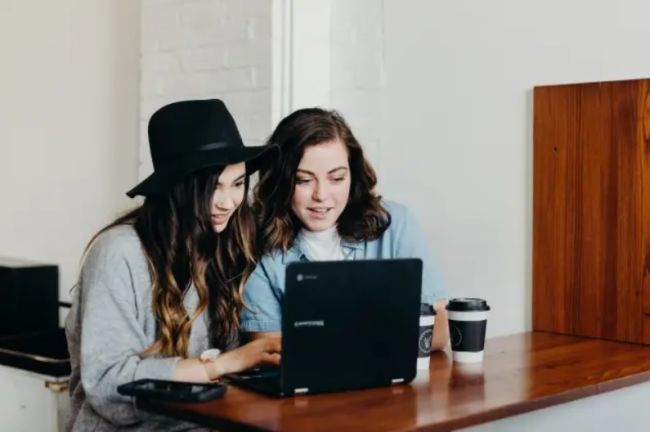 No wonder people are looking for the best travel blogging courses. Doing something you're genuinely passionate about, working whenever and wherever you like, enjoying all-expenses-paid trips – travel blogging comes with some benefits.
These days, you no longer need a formal education to write for a living. Thanks to the Internet, a few simple tips are all it takes to get the ball rolling. Still, there are a few things you need to know before starting a travel blog, and in the internet age, learning the ropes online to make it as a travel blogger is convenient.
Here are the best travel blogging courses at a glance.
Why Online Blogging Courses?
When people start their travel blog, they don't usually want to invest a lot of money right off the bat. So when is the time right to invest in blogging courses?
If you intend to write for a living, you have to regard it as a business. Any successful business owner had to stump up some money.
Good travel blogging courses will save you years of trial and error. But how do you spot fakers or tutors not worth your while? It's not just the content that matters, but also the chance to actually talk to the coach, get questions answered, communicate and network with pros. And is the blogging coach that is trying to sell you a course ready to talk about their traffic?
An easy way to tell legit people from fakers is to check out SimilarWeb, a free tool to verify a website's traffic. While it's a rough estimation, you'll never want to see the notification that says there's no sufficient data to be featured on SimilarWeb. This means that the site in question has very poor or no traffic.
Still, many people out there offer you blogging courses despite having little to no traffic.
Another way to figure out how legit a person is is to ask yourself a few questions. Can the blogging coach show you that they have paying clients? Are the articles they claim to have written online? Have people bothered to comment on their blog posts?
The Best Travel Blogging Courses
While you can find decent programs galore these days, here are the best courses for travel bloggers:
Superstar Blogging (by Nomadic Matt)
Superstar Blogging comprises five modules covering the basics of travel writing, foundational skills, writing online, researching, and the business side of travel writing, including a cheat sheet with publications that pay.
Pros:
Secret Facebook community (very active, can help with any blog-related questions)
A solid foundation for travel blogging structures and techniques, including pitches
Info on how to land press trips
Heaps of detailed, step-by-step training
Personal assistance from the owner and tech support team
Money-back-guarantee
Cons:
Requires hard work
Not a get-rich-quickly-scheme: taught points will take time to develop
Competitive market
Cost: $99. You'll get instant access, which comes with a 14-day free trial period.
Travel Blog Prosperity (by Jessie on a Journey)
Travel Blog Prosperity teaches the fundamentals of setting up a blog, including design, branding, SEO, and affiliates. There's a roadmap with easy steps to turn a blog into a lucrative business.
Pros:
Comprehensive blogging course
Updated regularly
Regular interaction with the teacher, e.g., monthly Q&A virtual meet-ups
The course contains travel blogger-specific strategies
Low monthly price
Cons:
No lifetime access
Only for travel bloggers
Cost: $49 per month
Travel Blog Accelerator (by Be My Travel Muse)
Rather than a conventional travel blogging course, the Travel Blog Accelerator is a brainstorming group that meets on Zoom three to four times a month. Each month covers a new topic, e.g., SEO.
Pros:
Based on research by top bloggers *Turbocharges blog growth
The chance to swap ideas and help each other
Cons:
Not everybody likes Zoom
Requires time to set aside almost on a weekly basis
Not a comprehensive blogging course
Cost: $49 per month
Blogging Fast Lane (by Anna and Tom)
This course is excellent for blogging, SEO, and affiliate marketing. It's a well-structured beginner course that covers anything from setting up a blog, how to structure a blog post, and finding one's audience to choosing the right theme and SEO.
Pros:
Complete blogging course
Includes cheat sheets, downloadable files, actionable tasks
Access to an active Facebook group
Excellent support
Cons:
Costly
Not suitable for experienced bloggers
Cost: varies. It has cost $997 before; now the price is $697. Promotions are available often.
Blog Mastery (by Ricky Shetty, Daddy Blogger, and Scott Paton
Ricky, Daddy, and Scott are keen to teach you how to set up a blog, get interested prospects, and how to monetize a blog. From branding and marketing to monetizing your blog, this comprehensive course includes tons of useful information.
Pros:
Comprehensive blogging course
Includes info on how to build an email list and following on Social Media
Teaches affiliate marketing, sponsorships and advertising
Low price
Cons:
Less suitable for experienced bloggers
Requires hard work
Cost: Currently available for $14 at udemy.com. Promotions are available.
Travel Blog Monetization Course (by travelblogsummit)
This course that centers on monetizing your blog is for beginners and intermediate travel bloggers. It comes with tried and tested strategies about branding, website traffic, and skills to transform the passion for travel into a full-time income.
Pros:
40+ hours of training, e.g., audio, written, interviews, screencasts
Over 25 expert speakers (Six-figure income bloggers and online marketing pros)
Helps create a location-independent travel blogging business
Actionable tasks after each key section
Lifetime access to actionable strategies
It comes with a money-back-guarantee
Cons:
Less suitable for experienced bloggers
Not a comprehensive course on blog posts
Cost: $287 for the blogger package and $397 for the fast track package
Being a Travel Blogger (Even When You're Not Traveling!) (by Theresa Christine)
This course teaches you a lot about creating compelling blog posts and keeping your blog up to date even if you're not traveling to places like Koh Lung Ga Jiew, plus it offers brainstorming techniques.
Pros:
Free
Helps you in situations like now with all the Covid-related issues
Teaches you how to dream up interesting stories and how to write them
Cons:
Not as comprehensive as other blogging courses
Price: Free
Travel Writing 101 (by Rosie Bell)
Travel Writing 101 is all about travel writing for a living. It teaches you the nitty-gritty stuff of being a full-time travel writer and covers topics like finding publishers, dealing with finances, writing a pitch, what makes a compelling blog post, etc.
Pros:
Free
Covers detailed highlights to become a full-time travel writer
Cons:
Not as comprehensive as other blogging courses
Other Courses
In the Internet age, travel bloggers also need to know about SEO – Search Engine Optimization. Good SEO courses are:
Complete SEO Course (by Goats on the Road)
SEO the Easy Way (by Make Traffic Happen)
Stupid Simple SEO (by Mike Pearson)
In SEO courses, bloggers will learn the ropes of SEO, e.g., Google Analytics, keyword research, creating SEO-rich content, and more about how to boost a travel blog post and rank high on Google and other search engines.
This is important because most users end up clicking on one of the top five suggestions.
Likewise, Pinterest courses can prove useful nowadays. These courses cover Pinterest strategies and how to create pins that go viral.
Good Pinterest courses are:
Pinfluencer Academy (by Shruti Pangtey)
Pinterest Traffic Explosion (by Shruti Pangtey)
Pinterest with Ell (by Ell Duclos)
Bloggers should keep in mind that Pinterest courses require an investment of one to two months, too.
Final Thoughts
The best travel blogging courses save writers lots of learning time. They teach how to make an income as a travel blogger and maximize opportunities.
The key takeaways are:
Ability to learn travel blogging from free online blogging courses
Possibility to start right away with roadmaps
Online courses usually come with certificates that help monetize a travel blog quickly
Learning all about SEO, which is key in the blogging sector
Pinterest skills help drive traffic and eventually create sales
Photography is an excellent way to visualize blog posts and create a connection to the blog