The COVID-19 pandemic has resulted in a terrible problem for both tourists and airlines worldwide because of the difficulties it provided. Governments have now asked visitors to present a negative COVID-19 PCR Test to enter the country or to demonstrate that they were vaccinated. To show both things during their arrival, IATA designed a simplified way to do so. If you wonder, What is IATA Travel Pass? Do not worry because iVisa.com will explain it to you.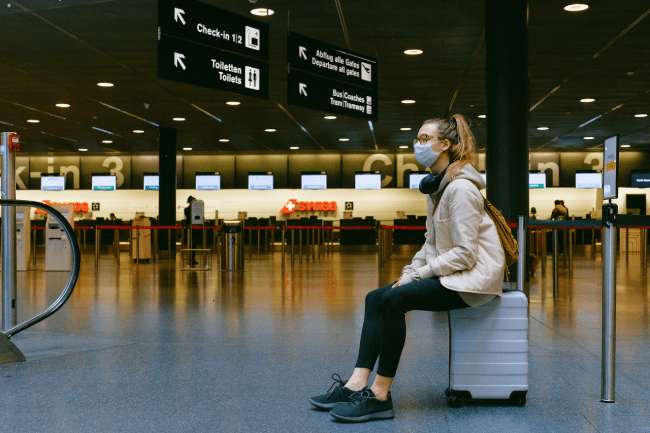 Countries asked for verified results or vaccine reports to avoid any possible fake information and generated a digital health pass that truly validates what tourists claim. That is what IATA Travel Pass tries to do. So, you might need help to understand and complete the health declaration on your own as this is a brand-new app. For that reason, iVisa.com is the best alternative for both things, so you avoid tedious paperwork and understand everything in just one place. This current product is still being developed, but you will know in advance what it is with iVisa.com.
Find out more about What is IATA Travel Pass? in the following lines with iVisa.com.
Frequently Asked Questions
What is IATA Travel Pass?
The IATA Travel Pass is an app that helps travelers present their verified information about their medical status (a negative COVID-19 PCR Test or if they were vaccinated). It is a secure and straightforward option to confirm their documents with a single application. It also works as an alternative to traditional paper processes to meet the health requirements implemented by every single country.
As we mentioned earlier, the IATA Travel Pass is not a launched product yet. That means you will have to wait for it's official release to the public. When the time arrives, iVisa.com will help you proceed with your health declaration in the simplest way possible. You will appreciate how you will not waste time completing long travel forms. iVisa.com is, undoubtedly, a fantastic alternative to get your documents in the most effortless way possible. What more do you need to know about "What is IATA Travel Pass?".
Visit iVisa.com for more blogs and travel tips.
Is it mandatory to have a COVID-19 PCR Test or the COVID-19 vaccine?
The final decision will depend on the health requisites that governments ask visitors. Due to the COVID-19 pandemic and control of the different outbreaks, countries have implemented strict preconditions to tourists. That is why it might be an obligation to have any of these documents. That is why you must understand "What is IATA Travel Pass?".
Let the team at iVisa.com take care of all your worries.
What information will be required?
Your email address as we will use it to notify you when your document is ready.
The payment method that you prefer to use.
The passport.
Your negative COVID-19 PCR Test.
Remember, this information is subject to change because it has not been released yet.
iVisa.com makes sure our readers are always kept well-informed.
What will be the processing times and prices?
For those who prefer the lowest price possible for their document, the Standard Processing is what they need.
If you want a fast procedure, and you can afford a higher price, the Rush Processing is perfect for you.
In case you need your document pretty fast, you can choose the Super Rush Processing for the highest price that we offer.
Using iVisa.com takes the stress out of travel.
How will the procedure be?
To better understand What is IATA Travel Pass?, you need to know the procedure. iVisa.com simplified most of the process to three simple steps.
Complete the application form. Then, choose the processing option based on your needs.
Continue with the payment method.
Upload your documents.
Can I trust iVisa.com?
You can entirely rely on iVisa.com. We are a travel agency that makes your procedures more uncomplicated. Think about the time you will not spend and how you will do what you love if you decide to use iVisa.com. For that reason, our customers always recommend our service as you can see here. Choose iVisa.com and keep learning about "What is IATA Travel Pass?".
I still have some questions. Where can I find more information?
Do you still have doubts like what is IATA Travel Pass? You need not stress! Contact our exceptional support agents who will be ready to assist you whenever you need it. You can also look at the iVisa.com's website to check other essential documents you must present.
iVisa.com is a one stop shop for all your travel needs, and the best place to seek answers in these tricky times.