Do you want to travel to Albania and visit this incredible country? Do you have an Albania e-Visa? Are you asking these questions and more about how to travel to Albania? Then, we have the answers for you! At iVisa.com, we have the best procedure for you to get your visa quickly. You can always apply for this simple process from any electronic device at any time.
Albania Visa Cost - You can learn more about the Albania e-Visa down below.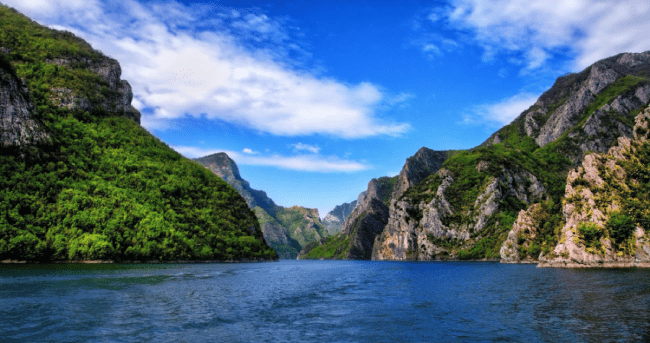 Frequently Asked Questions
What are the COVID-19 restrictions to enter Albania?
At this time, entry into Albania does not require a complete COVID-19 vaccination. However, if you are not up to date with COVID-19 vaccinations, you need to an Antigen or PCR test at least 3 days before travel. A negative COVID-19 test is not required before departure if you've been fully vaccinated for vaccinated travelers.
All travelers entering Albania with the required documentation are not required to quarantine upon arrival in the country. But if you are an Albanian citizen without proof of a negative test or vaccination, you will be quarantined for 10 days.
Albania Visa Cost - Because the pandemic is temporary and information about restrictions may change, we recommend checking our FAQ section often.
What is the Albania e-Visa, and how can I apply for it?
The Albania e-Visa is a document that you can use to enter the country. However, it is essential to know that immigration officials will review this visa upon arrival in Albania. This electronic document is for a Single Entry that will allow you to stay for up to 90 days Per Entry and is valid for 180 days after arrival.
Albania Visa Cost - To apply for an Albania e-Visa, you must follow 3 steps.
Step 1: We'll help you fill out our forms with all your data and then choose one of the processing times we offer.
Step 2: Before sending the application and making payment, be sure to double-check that all the necessary information has been submitted correctly.
Step 3: Then, submit the required documentation and await your electronic visa at home.
Albania Visa Cost - Get your new Albania e-Visa now!
What documents do I need to apply for my Albania e-Visa?
Photo of the applicant.
Passport with a minimum validity of 6 months.
Proof of hotel accommodation.
Round trip ticket.
Credit/debit card for payment.
Albania Visa Cost - All scanned documents must be of high-resolution quality and legible.
What is the cost to obtain the Albania e-Visa?
At iVisa.com we offer 3 alternatives for you to pick from:
Standard Processing:

23 days

-

USD 73.49

Rush Processing:

19 days

-

USD 111.99

Super Rush Processing:

15 days

-

USD 150.99
Albania Visa Cost - Choose your alternative depending on your travel needs and budget.
Can iVisa.com be trusted?
iVisa.com is recognized worldwide for its efficiency in processing travel documents and high-quality processes. The team is committed to confidentiality, and they take care of all their clients' personal information with the utmost care.
Albania Visa Cost - You can read more about our reviews in our review section.
What happens if I need to talk to someone about the Albania e-Visa?
If you have any questions about the processing process or our products, please feel free to contact our customer service team. They will be available 24 hours a day, 7 days a week, to answer your questions.
iVisa.com Recommends
Berat is a destination known as the spearhead of the country. The best-known tourist destination to see in Albania. A UNESCO World Heritage Site, located less than two hours from the capital. Berat's magnificent buildings and narrow alleys are a wonderful sight to behold! Unfortunately, it lacks outstanding monuments to visit but will be able to hook you hopelessly.
They call it the city of a thousand windows. It is easy to guess why: the tall stone houses rise like a puzzle from the banks of the Osum River, climbing in complete disorder up the slopes of a hillside crowned by the fortress of Berat. The city's symbolic image shows us its slender minarets peeking over the rooftops of its stone houses. You can hear their call to prayer mixed in with Berat's daily life sounds.
Berat is divided into three distinct historic districts: the Christian district of Gorica, the Muslim district of Mangalem, and the district of Kajala, located on top of the hill where the castle stands. I advise you to visit each of them at your leisure. Plan to spend at least a full day or an entire morning to do it justice.