In order to travel to Albania, you need to know the requirements and fees! Depending on your country of residence, you may need to apply for an Albania e-Visa. All this information and more can be found at iVisa.com. But, of course, you can also do the process with us. Luckily our processes are simple and very customer friendly.
Albania Visa Fee - You can learn more about the Albania e-Visa on our FAQs.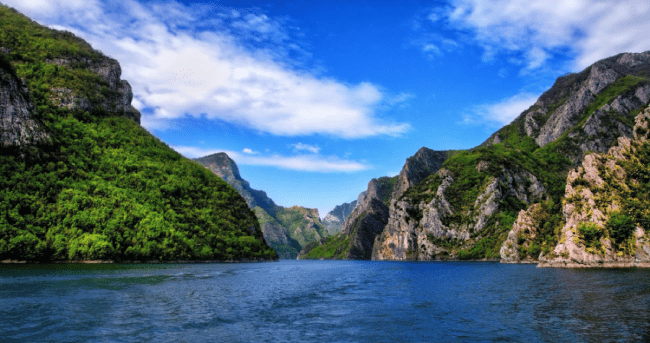 Frequently Asked Questions
What are the COVID-19 restrictions to enter Albania?
Currently, it is not necessary to have a complete COVID-19 vaccination to enter Albania. However, if you are not vaccinated and up to date with COVID-19 vaccinations, have an Antigen or PCR test before travel, at least 3 days before travel.
If you have been fully vaccinated, you can travel without a negative COVID-19 test.
All foreign travelers arriving in Albania with proof of a negative test or vaccination are exempt from quarantine. However, without evidence of such a test or vaccination, Albanian citizens will be quarantined for 10 days. Albania Visa Fee - Please note that the rules of this situation rapidly change, so please visit our FAQ section regularly for the most up-to-date information on the pandemic.
What is the Albania e-Visa, and how can I apply for it?
The Albania e-Visa is an electronic visa application. Immigration officials review it upon arrival in the country. The e-Visa is valid for 180 days after arrival and allows you to stay in the country for up to 90 days Per Entry.
Albania Visa Fee - To apply for an Albania e-Visa, you must follow 3 steps.
Step 1: Please fill out the electronic forms on our website and select one of our processing times.
Step 2: Before sending your application and making your payment, check that all the information is correct.
Step 3: Finally, submit the required documents and wait for your e-visa to arrive via email.
Albania Visa Fee - Get your new Albania e-Visa from the comfort of your home.
What documents do I need to apply for my Albania e-Visa?
Photo of the applicant. You can scan the image in PNG, JPG, or JPEG format.
Passport with a minimum validity of 6 months.
Proof of accommodation.
Round trip reservation.
Credit/debit card for payment.
Albania Visa Fee - All scanned documents must be of high-resolution quality.
What is the cost to obtain the Albania e-Visa?
At iVisa.com we offer 3 alternatives for you to pick from:
Standard Processing:

23 days

-

USD $81.99

Rush Processing:

19 days

-

USD $118.99

Super Rush Processing:

15 days

-

USD $160.99
Albania Visa Fee - Choose your alternative depending on your travel budget.
Can iVisa.com be trusted?
Of course! iVisa.com is a company recognized for its efficiency in processing travel documents and its high-quality processes. We work hard to offer competitive pricing while maintaining a reputation for customer service and professionalism. We're here to help you feel safe and secure when using our services. Albania Visa Fee - You can read more about our reviews in our review section.
What happens if I need to talk to someone about the Albania e-Visa?
Please feel free to contact our customer service team with any questions or concerns you may have about our products or services. They are available to help 24 hours a day, 7 days a week.
iVisa.com Recommends
Tirana, Albania, is a destination of interest for many travelers today. The city was once filled with gray and unwelcoming communist buildings, but since the early 1990s, Albania's capital has transformed into a fun, friendly, and festive place to visit.
The pedestrian streets now hold the vibrancy of life. They are painted different colors and are filled with some charming Ottoman-era buildings and Italianate architecture. BUNK'ART is filled with art installations and paintings on every surface, and it is worth a visit. It used to be a government bunker, but now it has transformed into an art gallery.
Although the city's center may be chaotic, you can get away from it all by taking a short cable car ride to Mount Dajti. You'll find fantastic views of the city and splendid nature all around, making it a lovely place to spend an afternoon.
The nightlife in Tirana is always lively and enjoyable. Bars, cafes, and restaurants are plentiful around Blloku, the city's trendy district. And visitors to Tirana are always impressed by all their little-visited capital city offers.
This is an incredible destination to visit with your partner or your friends, you will enjoy every moment of your trip, and you will be able to take amazing pictures.