When you're planning a visit to Albania, one of the first, and most important, steps is to find out the required paperwork for your specific nationality. If you're wondering why this is such an important step, we're happy to explain. Like many other countries in the world, the Albania Visa is not obligatory for every single tourist that crosses the border. In fact, there are whole nations of people who don't need to apply for a visa to travel to Albania.
Albania Visa Free Countries are so-called because current migration guidelines mean that with the right passport, you can enter Albania with simply the passport only. There's a long list of citizens who fall under this category, so rather than reading through it to find your nationality, we suggest that you navigate to the Visa Checker tool on the iVisa.com homepage. To use it, just select your nationality from the dropdown list and choose Albania as your destination. Within seconds you will have the answer you need about the Albania Visa Free Countries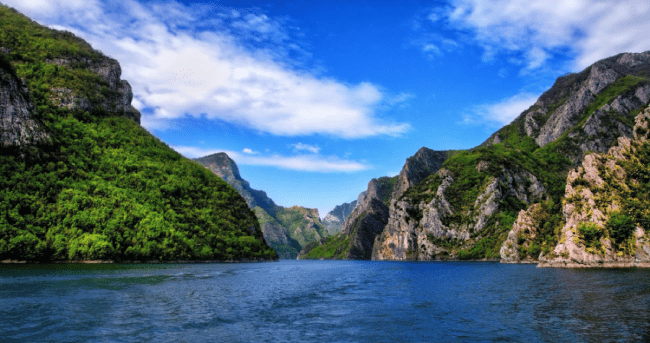 Frequently Asked Questions
What is the Albania Visa and how do I apply to get one?
The Albania eVisa is an electronic visa application which allows visitors to enter the country. Applicants must complete the e-Visa process before traveling to Albania by air, land or sea.
To find out more about the Albania Visa Free Countries and what to do if you need to apply for the Albania visa, your first port of call should be the FAQ section on the Albania Product page at iVisa.com. This convenient page has a wealth of informative articles and solutions to any query that you can think of regarding travel to Albania.
What documents do I need to apply for this visa if I need one?
If you've checked the Albania Visa Free Countries and discovered that travelers from your country need to apply for a visa, then you'll be thrilled to learn that the list of required documents is short at iVisa.com. Of course, each applicant is different and the immigration team can ask for additional supporting documentation at any time, but for now all you need is:
A valid passport
Valid Email address for us to contact you
Payment card (credit or debit) to process our fee
What is the cost and processing time to get the Albania visa?
If your nationality hasn't made the Albania Visa Free Countries list then the likelihood that you need a visa is high. Whether you're traveling tomorrow or next year, our agents can help you get ahead no matter when you're setting off. There's no need to pay over the odds either- our prices are affordable for everyone. Here are our 3 processing options:
Standard Processing Time:

USD $88.99

-

23 days

Rush Processing Time:

USD $130.99

-

19 days

Super Rush Processing Time:

USD $177.99

-

15 days
Can I trust iVisa.com?
We know that traveling can be a stressful time, so our company-wide goal is to assist all travelers in having the time of their lives with the least amount of hassle. That's why thousands of customers have trusted iVisa.com over the years to get them to their destination without breaking a sweat. If you're figured out that your country isn't a Albania Visa Free Countries , but you're still not sure if you need our help, why not read through the customer reviews for satisfied customer feedback.
Where can I find more information about Albania Visa Free Countries?
It's more essential than ever before to be well-informed about your travel destination. If you have any burning questions, or even just a niggling thought, reach out to our friendly customer service team for accurate answers and simple solutions.
iVisa.com Recommends
Vacationing in Albania mightn't be the first place that comes to mind for many globetrotters, but nowadays everyone wants to be the first to discover a hidden gem, so if you don't tell anyone then we won't either. The traditional towns and old style bazaars are reminiscent of stepping behind the curtains of history to enjoy authentic cobblestone entries and alleys along with scents and smells of spices that are used to add great levels of depth to Albanian dishes. Speaking of which, if you're arriving in the summer months, the flavors of Ferges, which is a summer stew that will get your tastebuds dancing. Tarator is a great way to sharpen your palate as this cold yogurt dish is cleansing and refreshing. For dessert, order a portion of ashure. This mix of grains, nuts and local fruits is a great way to finish a meal.