Almost hidden in the Eastern Caribbean lies the enticing, captivating, and genuinely stunning Island of Anguilla. As a digital nomad, there are a few steps one must follow in order to be accepted into the Anguilla Digital Nomad Visa program.
It's not all that difficult to apply for an Anguilla Digital Nomad Visa through iVisa.com. So read through our FAQs to help you get started with the process and you may just find yourself listening to the sounds of turquoise waves crashing on an immaculate white sandy shore very very soon.
See below for our FAQS on the Anguilla Digital Nomad Visa.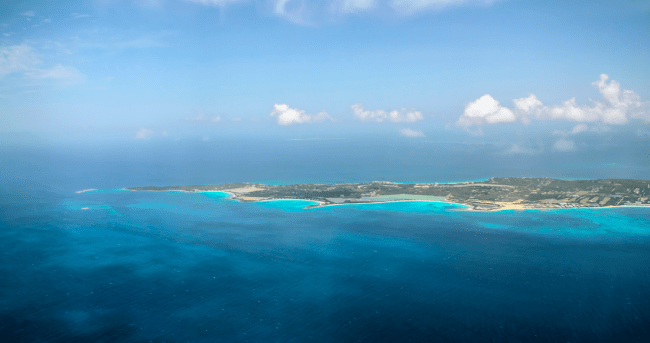 Frequently Asked Questions
What are the COVID-19 requirements for entry into Anguilla?
With COVID-19 requirements often changing, we suggest you check our Product page in order to get up to the minute data on your next trip to Anguilla.
What is the Anguilla eVisa and how do I apply for it?
The Anguilla Digital Nomad Visa is an entry permit allowing you entry for business or pleasure with the options for single or multiple entry stays of up to 90 days. So the first thing you need to know is if your country needs a visa to enter Anguilla, by utilizing our Visa Checker Tool to see what e-Visa options are available to you.
Then complete the application form with your personal details and travel information. Once you have completed and paid the fees, our team will handle your request and send a confirmation email and an application locator code to you via email. We may reach out in the event that we need any more information for your application.
Once the eVisa is approved you will receive it via email. You should keep an electronic and printed copy of the visa to show on arrival to Anguilla.
What documents do I need to apply for the Anguilla eVisa?
To obtain your Anguilla Digital Nomad Visa you'll need:
A valid passport that will remain valid for at least 6 months after the date of entry
A valid email address, as you will receive your documents via email.
A credit/debit card for payment.
What are the costs and the processing times for the visa to Anguilla?
If you use iVisa.com to process your application for your eVisa we have three options that will fit any budget that balances cost and time, and it will only take around 10 minutes of your time to fill out the form online.
The Anguillan government fees are as follows (these fees are included in our total service fee):
Single Entry eVisa – USD 140
Multiple Entry eVisa – USD 250. If you're ready to get started on your journey to Anguilla, [apply for the Anguilla eVisa now].
Can I trust iVisa.com?
Obviously! We've assisted an enormous amount of travelers with all types of travel documents and we can give you a hand with your Anguilla Digital Nomad Visa.
f you still need some convincing head over to our user reviews section and check out what our past customers are saying about our services at iVisa.com.
You still have questions and you need someone to talk to?
Go ahead and connect with our customer service team. They're available 24/7 through our website to answer any of your questions.
iVisa.com Recommends
When you finally arrive in Anguilla, and rather than being on a jam-packed beach in St. Barths, head straight to the soothing and secluded Crocus Bay. No beach on St. Barths even comes close to contending with this spectacular beauty.
And your first stop should be da'Vida, a locally owned restaurant right on the beach! It's so much more than just good food by the water, but before we get ahead of ourselves and for those beach lovers amongst us the water on Crocus Bay is calm and a great spot for swimming and snorkeling.
Once back from your adventures on the water we suggest having the refreshing and very well-known frozen mojito, trust us…. It will go down a treat!
But when you're finally ready to recharge with a spot of lunch, da'Vida is also famous for their pizzas and none more so than their Caesar salad pizza. Yeah, you heard that right! A Caesar salad served on top of a white sauce pizza. And believe me, it's a must-try…. So good!
Say hello to David & Vida for us!