The name Anguilla is from the Italian Anguilla, meaning This is in reference to the slender and curved shape of the island that is named after this sea creature. For similar reasons, it was also known as Snake or Snake Island but you won't find snakes here, Anguilla is known for its beaches and marine life alongside the bright and joyful culture of its locals, and citizens of the Netherlands can now visit during the Coronavirus.
The Coronavirus has halted travel to the beautiful island of Anguilla but the officials have officially opened the borders to travel. This was announced by Quincia Gumbs-Marie, Parliamentary Secretary for Tourism at a press conference hosted by Premier Ellis Webster on August 21, 2020, and has a small number of limitations allowing citizens of the Netherlands to enter easily.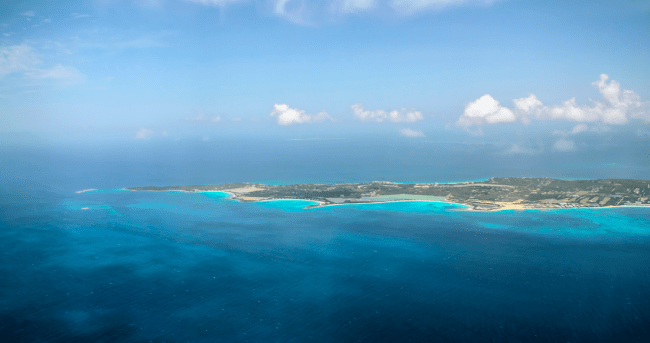 Easily because the nation's officials have created a Anguilla Pre-approval Authorization Document that will allow visitation into this beautiful island. This document will assure that you are able to travel into a country, Anguilla specifically, that is safe and makes it easier for officials to assure your health safety from the Coronavirus during your time on this island. iVisa.com is here to assist in the process so that you no longer have to ask How Can Citizens of the Netherlands Enter Anguilla During the Coronavirus.
Frequently Asked Questions
How Can Citizens of The Netherlands Enter Anguilla?
Citizens of The Netherlands are eligible for travel into Anguilla once they are approved for a travel visa. After the travel visa is received all visitors must apply for the Anguilla Pre-approval Authorization document provided on the Official Anguilla Website. Before applying make sure to have a negative PCR test and evidence of travel insurance that covers COVID-19 as they will be needed for the application. Please note that the covid test result must be received within 5 days from submission.
Has Anguilla Suffered From a Lot Of Covid Cases?
Wonderfully, there were only three confirmed cases of Covid-19 in Anguilla and the island has been Covid free for the past 4 months.
Is that all it takes to convince you? If so then you can start the application process here if you have additional questions please continue reading as we have a lot more information that you may find valuable.
How Do I Apply for the Anguilla Pre-approval Authorization Form?
Residents of the Netherlands may access the Anguilla Pre-approval Authorization Document through the Anguilla Tourism Website. For more information on the reason for the document please search iVisa.com.
Is Immediate Quarantine Required for Citizens of The Netherlands Upon Arrival?
Once you enter into Anguilla you will be required to take another test to prove that you are not carrying the Coronavirus. After the test is taken travelers will need to self-quarantine in pre-approved accommodations for ten days before retesting to confirm the negative test before exploring the beautiful island.
Find out more at iVisa.com where we strive to provide you information and services that make your international traveling easy.
Do I need a COVID vaccine or vaccination certificate to enter Anguilla?
No, you don't. As of today, COVID vaccination passports or certificates are not a mandatory to enter Anguilla. Now if you are a Covid vaccine certificate holder, the quarantine period will be 7 days and you won't need proof of health insurance. Since information may change quickly, we advise you to follow up on the latest Anguilla travel updates and/or contact your local embassy.
Do I need to take a PCR COVID-19 Test before traveling to Anguilla?
COVID test prior to arrival: PCR within 72 hours or antigen within 48 hours before departure.
COVID test exemptions: Children under 5.
Do I have to quarantine when I get to Anguilla?
Quarantine requirements: 5 days for unvaccinated travelers.
Quarantine exemptions: Fully vaccinated travelers.
Is Anguilla Open?
Aside from the amenities at your hotel which will be fully accessible to you. You'll be happy to see that local tourism spots are available. Take advantage of the water sports and marine sightings that are available. Also, peruse the local shops and boutiques or get around using public transportation. The iVisa.com website can help with locating these activities and more!
Is iVisa.com Safe?
It is very safe to use iVisa.com! The staff at iVisa.com take precautions to assure that your information is protected. You may peruse the customer reviews that we have listed on our website to take advantage of our twenty-four-hour customer service that is available.
Can I Get More Help from iVisa.com?
If you need localized help with your questions you can find all your answers at iVisa.com. You can also contact us via the chat feature or reach out via email at [email protected]
Start your journey into beauty here!