Antigua & Barbuda is one of the Caribbean countries in North America. English is the official language of this country, which boasts of fame for its stunning beaches and cruise tours. It is also known as the country of 365 beaches.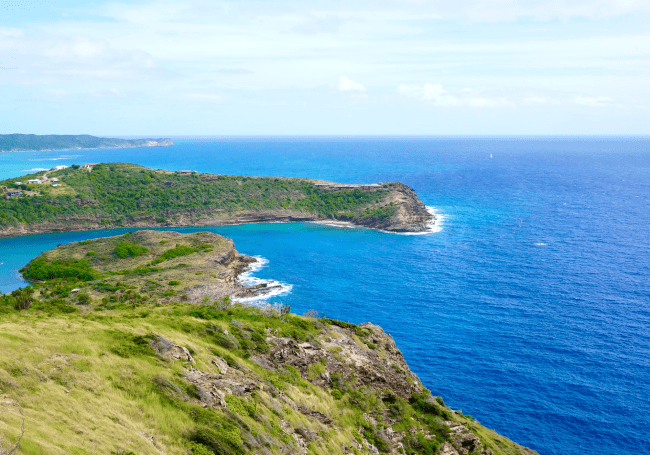 While the country gradually reopens from quarantine to travelers of all over the world, if you want to travel to Antigua & Barbuda as a citizen of Palestine, you need to apply for the Antigua & Barbuda e-Visa for Citizens of Palestine. Here you will find the most up-to-date and complete information you need in order to help get through the process of getting your Antigua & Barbuda e-Visa.
So, if you are a national of Palestine who wants to visit Antigua & Barbuda and don't want to spend too much time filling out forms, leave it to us. Here at iVisa.com we service and advise you through the process of applying for the Antigua & Barbuda e-Visa for Citizens of Palestine.
Now you will get the complete information about how to continue. Please follow the instructions. iVisa.com is strongly committed to provide you with the best service and support that you need during this process.
Frequently Asked Questions
So how does the process work to get the Antigua & Barbuda e-Visa for Citizens of Palestine?
First, fill out all your details in the iVisa.com application form ,then choose a processing time that is suitable for your travel needs.
Second. Make sure all the details you entered are correct. After verifying this you can pay the fee online using a debit or credit card.
Third. The last step is to scan and upload your passport and other documents. After that, Click on the "submit" button.
Due to time limitations, I need a faster visa process. Can iVisa.com help me?
You can choose Super Rush processing for the shortest waiting time. This option will help you to get a travel document on time without any errors. We just need your travel dates and we will make sure to get your document ready by the time you need it.
Get started on your application now.
Which documents are required to apply?
To apply for the Antigua & Barbuda e-Visa for Citizens of Palestine you will need the following documents:
A passport that has at least 6 months of validation.
Your email address for you to obtain your Visa.
Your professional photo iVisa.com professional service can help you to get one.
Valid payment options like a debit or credit card to pay fees.
What are the processing times and prices?
Standard processing time:

14 Business Days

-

USD 137.49

.
Rush processing time:

11 Business Days

-

USD 196.99

.
Super Rush processing time:

8 Business Days

-

USD 206.99

.
Is it secure to use iVisa.com to arrange my Antigua & Barbuda e-Visa for Citizens of Palestine?
Yes, it is secure to use iVisa.com as your service provider. You can trust your data with us and be assured. You can check our reviews and get to know the quality of work we do for our customers.
Where can I find more information in case I have more questions?
You can always reach our customer service team for any additional inquiries or doubts. We are available 24/7 to answer any additional questions, guidance or any doubts. We appreciate our customers for choosing iVisa.com and that is why you're in good hands.
iVisa.com Recommends
Antigua & Barbuda is a country located in the north of the Lesser Antilles, bordered by Guadeloupe to the south, Montserrat to the southwest, St. Kitts and Nevis to the west, and St. Maarten to the northwest. It is said that this country has as many days per year as beaches. There are 365 beaches where you can relax and enjoy the good life in this Caribbean paradise. Luxury yachts, cruises and relaxing stays on the Caribbean Sea make Antigua and Barbuda one of the best destinations in the American continent.
Cades Reef is one of the best destinations when you are in this country. This underwater park is one of the best places to practice scuba diving or snorkeling while you appreciate the exuberance of marine life that this coral reef holds. You can also experience the culture and traditions of Antigua & Barbuda by attending its festivals and celebrations, such as the Freedom from Slavery Carnival, a celebration of dance, music, and street food on the roads of San Juan.
Undoubtedly Antigua & Barbuda is a destination with a great possibility of wonderful experiences to live and cultures to explore, islands with a tropical climate and friendly atmosphere, in the heart of the Caribbean Sea.