If you are searching for what you need to visit Antigua and Barbuda, then sit back and chill because you have come to the right place. If you want to see the most important details about this topic: Antigua & Barbuda: The e-Visa for Citizens of Vietnam, this article will be very useful.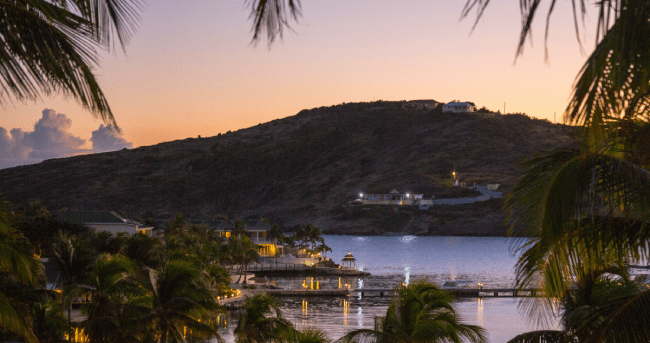 Everything you need to know can be found in this helpful text to get all set for your trip to Antigua and Barbuda.
At iVisa.com we are glad to help you get your Antigua & Barbuda e-Visa as fast as possible. Therefore, we invite you to continue reading the information below to see how to apply for this travel document.
Frequently Asked Questions
Do I need a visa to enter Antigua and Barbuda if I'm from Vietnam?
Yes, you need a visa, but luckily, it is an electronic visa and not a paper one, so it will be a lot easier for you to fulfill the application process.
See more information about "Antigua & Barbuda: The e-Visa for Citizens of Vietnam" in the next questions.
What items or documents do I need to get an Antigua and Barbuda eVisa?
Our professional agents simplify visa applications, meaning that you won't need many things to get the process started. In this case, you only need these:
Passport Information: From the day you intend to arrive in Antigua & Barbuda, you must have 6 months left on your passport.
Proof of Lodging: Show that you have a place to stay while you are in Antigua & Barbuda.
Applicant Photo: Color passport photos only.
Vaccinations: If you're traveling from a country with a high risk of yellow fever, getting into Antigua & Barbuda will require a Yellow Fever Vaccination Certificate.
Identification: You must show your citizenship documentation.
Proof of Funds: Show immigration agents that you have sufficient funds for your trip. You can get an official statement from your bank.
Departure Ticket: Show customs that you have a document proving you have plans to leave Antigua & Barbuda.
How much does the Antigua and Barbuda eVisa cost?
Costs for our e-Visas depend on where you live, standard visa prices, and the processing speed you choose. In your case, it would cost the following (it is based on the Vietnamese passport):
Standard Speed:

USD 151.99

-

14 Business Days

.
Rush Application:

USD 191.99

-

11 Business Days

.
Super Rush:

USD 248.99

-

8 Business Days

.
See more information about Antigua & Barbuda: The e-Visa for Citizens of Vietnam in the next questions.
How can I apply for the Antigua and Barbuda e-Visa?
To process your eVisa in the easiest way possible, we recommend using our platform. It is split into 3 steps:
1. Fill in the form with your private and general information. You can check the prices of the iVisa.com processing options and select the processing time that best suits your trip.
2. Please review your responses, as any typographical errors could be damaging to the result of your application. After that, you are ready to pay your fee with your credit/debit card.
3. Upload and attach the necessary copies, including your passport information page. After you click submit, the request will be reviewed. It's that simple! Now you can wait for the response to be delivered to your inbox by email.
Is it safe to use a service like iVisa.com?
Definitely! It is completely safe to use our service because iVisa.com's program is guarded against undesired visitors, meaning that your private details won't be in danger.
Besides, we are always really honest with the information you offer, which is why we invite you to read our reviews if you have any further questions.
Where can I read more information about Antigua & Barbuda: The e-Visa for Citizens of Vietnam?
If you wish to know more about the Antigua & Barbuda: The e-Visa for Citizens of Vietnam, we recommend contacting our customer support agents or exploring additional FAQs on our website.
iVisa.com Recommends
The beautiful islands of Antigua and Barbuda offer tons of opportunities for history to come alive and for you to relax at more than 300 different beaches. Antigua and Barbuda is a group of islands in the Caribbean, renowned for its tourism, and hosting extravagant events like The Carnival, donkey races, and more.
This exotic nation is located where the Atlantic and the Caribbean meet, which is why it is so popular for its reef beaches and numerous rainforests. Antigua and Barbuda are also famous for having the English Harbour, a well-known yachting hub.
In this land, you can also walk through the site of the historic Nelson's Dockyard. In the capital city, you cannot miss the chance of visiting The Museum of Antigua and Barbuda, a national museum that showcases indigenous and colonial items.
Feel free to explore our website and keep reading more about this amazing destination!