After months of lockdown and not knowing what was going to happen, many countries have been able to reopen their borders. This is the case of Antigua and Barbuda and citizens of Germany are now fortunate to have it as an option to visit.
We all know that the Caribbean destination of Antigua and Barbuda is automatically related to eternal and beautiful beach strolls, pink sand, and crystal clear water. But, these islands are also home to fantastic destinations such as St. John's, a city filled with colorful houses, 19th-century buildings with tropical pastel colors, and many boutiques selling handmade crafts, clothes, and more.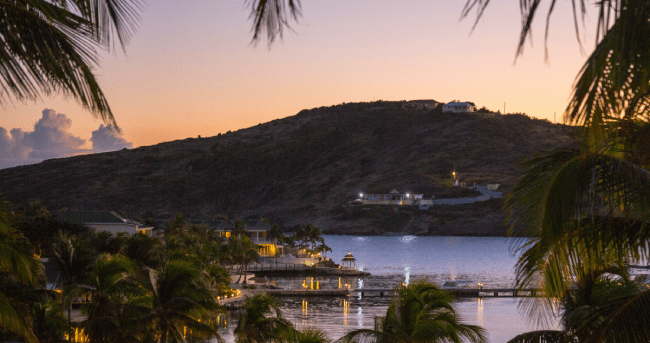 Antigua and Barbuda hold all kinds of activities for the visitors, from water sports and rainforest adventures to the English Harbor, St. John's Cathedral, and a former sugarcane plantation. Diversity of this destination makes it the reason why it continues to have visitors. But is there a way to how citizens of Germany can enter Antigua and Barbuda during Coronavirus? Again, fortunately, the borders are open and the regulations are not too complicated. Travelers will need to have a traveler accommodation form and a certificate of their negative COVID-19 RT-PCR test results to enter the islands.
Find more details below regarding the Antigua and Barbuda traveler accommodation and it's easy with iVisa's application process.
Frequently Asked Questions
What is the Antigua and Barbuda traveler accommodation?
The traveler accommodation is part of the ways citizens of Germany can enter Antigua and Barbuda during Coronavirus. Because the country has reopened its borders, there are new regulations that travelers must comply with when arriving at the country freely and without paying fines. The traveler accommodation form is one of the documents required by the health authorities that ensures the traveler has booked authorized accommodation where they'll possibly spend the first days of their trip in quarantine.
What if I arrive in Antigua and Barbuda without the COVID-19 test results?
Having a travel accommodation form before departing is mandatory, as is holding a certificate with your COVID-19 RT-PCR test results. Both documents are asked for when boarding and heading towards Antigua and Barbuda; although there may be people that arrive in the country with no document. In this case, you will definitely need to take a COVID-19 test at the airport and pay US$100 for it.
After this test, you will be sent to your accommodation at least 48 – 96 hours in quarantine until the results are in. If you don't have booked accommodation, you can use the Government provided quarantine facilities for a price of XCD 100 per night.
Are all citizens of Germany asked to stay in quarantine when in Antigua and Barbuda?
When travelers arrive at Antigua and Barbuda they must present their traveler accommodation form and a mandatory certificate of their negative COVID-19 RT-PCR test results. At the airport or bay port, they'll be asked some previous travel questions and check their temperatures.
Based on this health screening, they might be asked to take a COVID-19 test right there and will have to stay in quarantine for 48 – 96 hours until the results are delivered. Those that are not required to take a test the airport must still undergo a monitored quarantine for 14 days, which means you must report your temperature to the local health authorities twice per day and follow their quarantine guidelines.
What documents do I need before arriving in Antigua and Barbuda?
On questions regarding how citizens of Germany can enter Antigua and Barbuda during Coronavirus, their first step is to obtain a traveler accommodation form. And for this process, using the iVisa.com platform, you only require the following documents:
Email address: your electronic address is needed to inform any notification related to the traveler accommodation form.
Method of payment: any form of payment you might have to pay for the online fee. You can use a credit card, debit card, or PayPal account.
Passport and copy: your passport will be required to provide your basic information and the digital copy might be requested to validate the data.
When should German citizens request the Antigua and Barbuda declaration form?
Because there are no specific mentions on how fast the Health Declaration form for Antigua and Barbuda can be submitted and receive results, we can't suggest when to start the process. But, if you decide to get your form with the help of iVisa.com, they offer some options to get your documents processed faster, and that way, you receive your results in less time.
These are the three iVisa.com options to speeding up your results:
Standard process speed: This is the most affordable option (

USD 20.00

) for getting your documents processed (

24 hours

).
Rush process speed: It is a more expensive option (

USD 35.00

) for processing documents but it's done in less time (

8 hours

).
Super rush process speed: For an almost immediate solution to getting documents done (

4 hours

), you will have to pay a higher price (

USD 60.00

).
What is the Health Declaration process for citizens of Germany?
When requesting online authorization documents, the official website can be a bit tedious and waste the applicants' time. For that reason, iVisa.com offers their help to users wanting to request the Antigua and Barbuda Health Declaration form with an easy three-step process.
These are the iVisa.com steps to apply:
Start by filling out the online questionnaire with your data, and select the most convenient process speed for your documentation.
Then, double-check that all the details provided are correct and make online payment.
Finally, attach any document that the application requests and submit your questionnaire.
How safe is the iVisa.com platform for my personal data?
With so many cases of digital thefts or threats, it's understandable to doubt different platforms. Because iVisa.com helps its users with a more straightforward application process they must use reliable security software. Their website and databases are highly protected from any threat, so your data is highly secure.
You can see how effective our security systems and services are through our clients' reviews here.
Is there more information about the Antigua and Barbuda health declaration I can read?
More information related to how citizens of Germany can enter Antigua and Barbuda during Coronavirus can be easily found on iVisa.com. You can also send us a chat or email message with any specific doubts you might have regarding the Antigua and Barbuda traveler accommodation form.