If you've ever thought about visiting Australia, this is the moment, especially if you have a Monegasque passport. All you need to enter Australia is an Australian eVisitor, an electronic document that's easy to obtain and requires less work than a traditional Australia visa for Monegasques.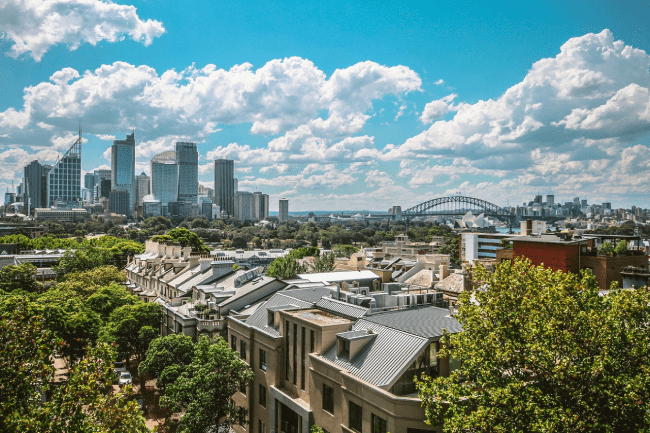 The eVisitor is part of the ETA system in Australia, which was implemented several years ago. By entering our website, iVisa.com, you can take full advantage of our services to apply for the Australian eVisitor.
Even so, it's normal to have doubts about this process while applying, including topics such as the price, the steps to follow in the form, etc.
To help you with this, we bring you this guide with some key questions that will facilitate the application process.
Frequently Asked Questions
What is an Australian eVisitor?
The Australian eVisitor is a document that the Australian government authorized a few years ago and is part of the Australian ETA system.
The eVisitor works like an automated travel permit, so with it, you can enter Australia without much inconvenience. Unlike a conventional visa or an Australia visa for Monegasques, the eVisitor can be obtained only by filling out an online form that doesn't take you more than 20 minutes. By using the application form, you don't need to queue at the airport or go to the embassy.
This document is valid for approximately 1 year after arrival and has Multiple Entry, so you can travel to Australia more than once during the year of validity. Of course, as soon as you enter Australia, you can only stay there for 90 days Per Entry.
In this link, you can read other important details about the Australia visa for Monegasques.
Do I need an Australia visa for Monegasques if I'm from Monaco?
If you're a Monegasque citizen, you only have to apply for the Australian eVisitor, so you don't need the traditional Australia visa for Monegasques.
Even so, it's mandatory that you at least have the eVisitor to be accepted into this country. Otherwise, you could stay stranded at the airport because the authorities would have the right to deny you entry.
What items do I need to apply for the Australian eVisitor?
While it's fairly easy to apply for the Australian eVisitor online, it's still important to have a few items and documents on hand. Still, these items are not complicated at all, at least if you use iVisa.com.
Remember that the following list may vary if you apply for the eVisitor with a different method from our website. Keep that in mind to avoid confusion while planning your trip.
You need to have your passport up to date and photocopy the information page.
You may also need supporting documents for your trip.
An email where you can receive the eVisitor.
Finally, a payment method such as Paypal or Credit card (a debit card is also valid) to pay for the service.
How much does the Australian eVisitor cost?
Something great about the Australian eVisitor is that it doesn't have a high price because it's an online travel paper. Don't forget that we charge you a small fee because we prepare your document in the quickest way possible to save you a lot of tiresome work.
Also, we offer 3 different processing times according to how fast you want your eVisitor:
Standard processing: this option is the most affordable for any traveler as it only costs

USD $26.49

. You'll get the eVisitor in

4 days

.
Rush Processing: this processing option is quite faster than the previous one because it only lasts

2 days

. However, the price goes up to

USD $46.49

now.
Super Rush processing: this processing option gets your document ready in

24 hours

, but you'd have to pay

USD $74.99

this time.
What steps do I have to follow to apply online?
At iVisa.com, you'll find an effortless online form. This form is split into three steps, so it shouldn't take you much time to complete it:
The first step of the process is to fill in the form with general information like full name, email address, travel date, and so on. After that, you have to determine the procedure time you prefer for your trip.
The second step is to examine the information you gave in the first step to continue with the payment.
The third step is to add the documents to the application form and click the 'submit' button after you make one last revision.
You can see now that getting an Australia eVisitor is not difficult at all, especially if you use iVisa.com's application form.
Get more details about the Australia visa for Monegasques here.
What are the vaccination requirements to enter Australia?
You might need a Yellow Fever Vaccination, but to confirm it, you have to enter this link.
You can also contact us if you need help with it.
How safe is iVisa.com?
The security of your information is not a game and that's why we take it so seriously. For that reason we have a modern automated system that does not filter any of your data, protecting everything you offer. Besides, our team always reviews everything in great detail.
For that reason, we've received good reviews that confirm that our services are the best for any traveler who wants to enjoy their trip to the fullest.
I still have questions about the Australia visa for Monegasques, where can I get them answered?
If you have any questions about the application process, contact us as fast as possible so that you receive the best-personalized attention via chat.
You can read other articles about the Australia visa for Monegasques here, and remember that for any other question you have, you can continue exploring our page.
Go ahead and apply for your Australian eVisitor today, rest assured that it'll be something easy that will guarantee your entry to Australia in a few minutes.